Printed Manga Have Own Appeal Distinct from Digital Versions; Offer Insights Into Japan Publishing, Child-Related Culture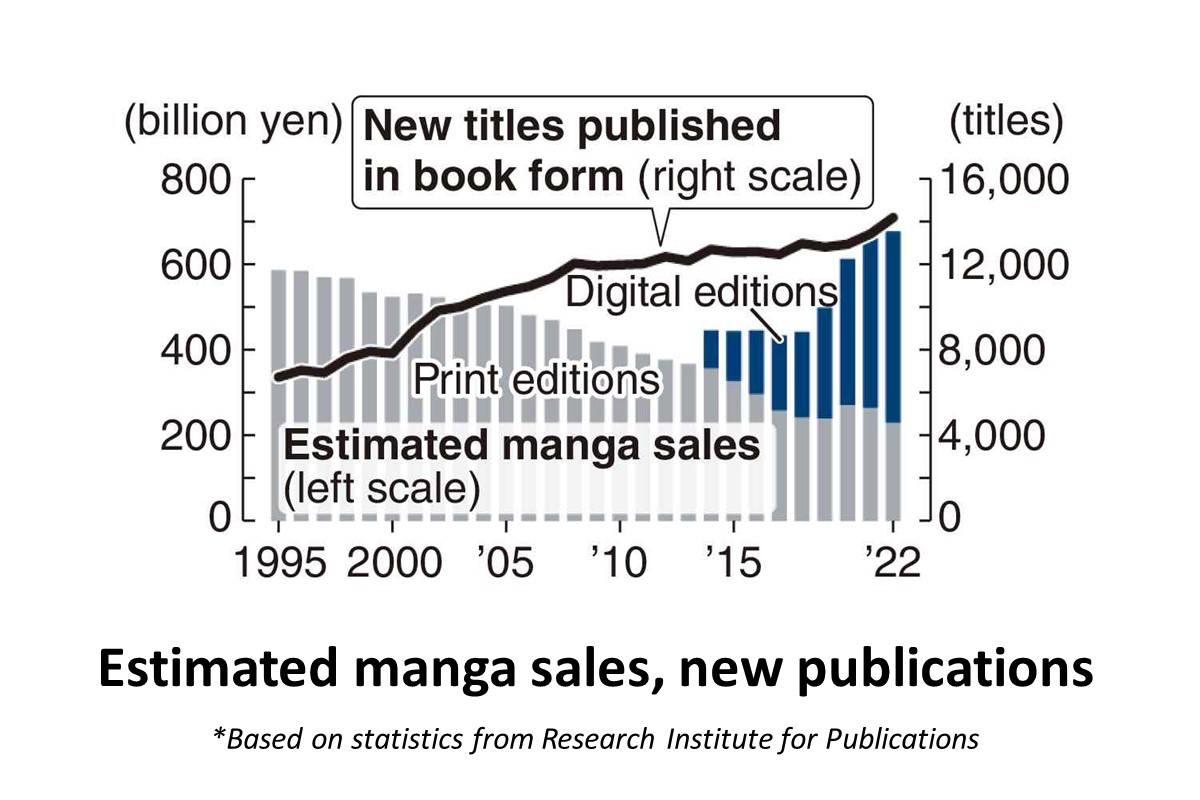 1:00 JST, September 20, 2023
Many people read manga on smartphones these days — according to the Research Institute for Publications, manga sales of both print and digital editions were an estimated ¥677 billion in 2022, with digital editions accounting for more than half that amount, at ¥447.9 billion.
But printed manga magazines and manga books have their own appeal distinct from manga on smartphones. Printed magazines have an index and a readers' column, for example, and manga books often include commentaries and an afterword.
There has been growing consensus in recent years that manga books and magazines are important source materials for learning about publishing in Japan and the nation's culture as related to children.
Kumamoto University has been commissioned by the Cultural Affairs Agency to set up a manga publication archive center that will collect published manga, both in book form and magazines.
In December, the university will start accepting outside requests for related consultations.
According to the Research Institute for Publications, there were 6,721 newly published titles of manga books in 1995. In 2022, the number jumped to 14,187.
Despite the increase, the number of copies printed per title has been declining, said Hiroyuki Suzuki, an associate professor of the university who specializes in manga culture studies. Manga books and magazines published in 2010 or later are particularly difficult to get hold of, Suzuki said.
"I want to pass down the history of manga by collecting printed magazines and book manga," he said.
---
Add TheJapanNews to your Google News feed.