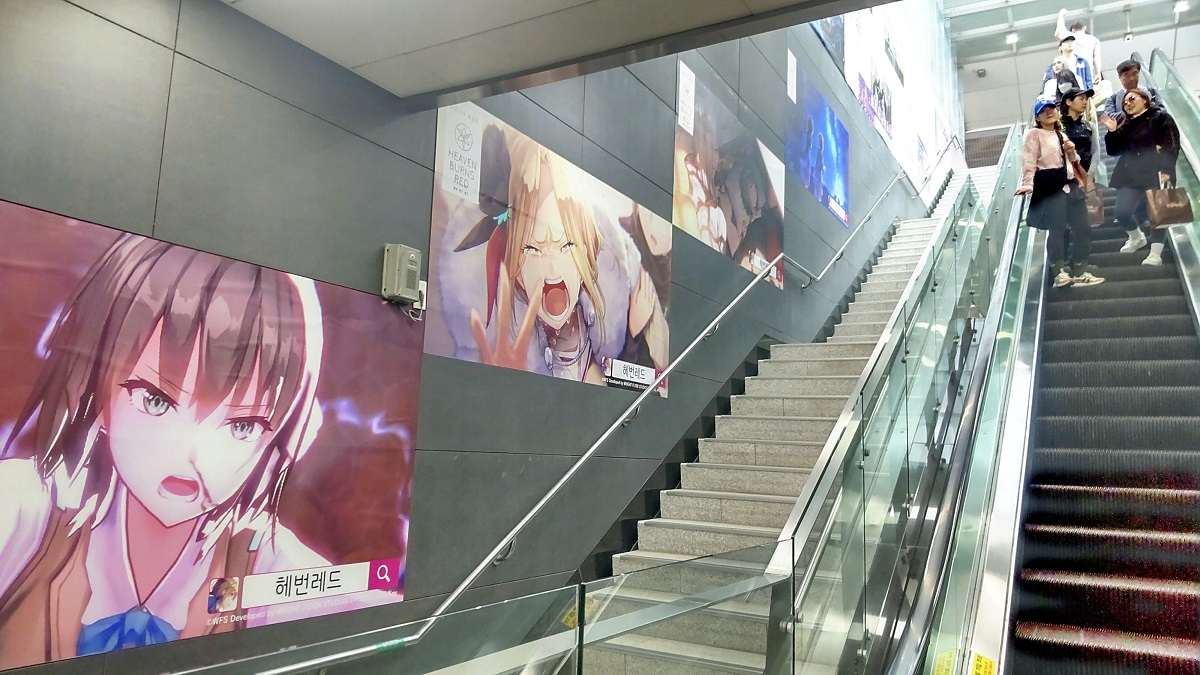 13:11 JST, May 18, 2023
From izakaya bars to anime and theater, Japanese influences blend seamlessly into the backdrop of daily life in Seoul, and such influences appear to be more prominent amid the recent detente in Japan-South Korea relations.
Shared tastes among young people in both countries is one factor fueling the interest in Japanese pop culture, and another is social media, where information about the latest trends can easily be found.
On a recent evening in Seoul, Izakaya bars were crowded with diners consuming beer, sake, sashimi and yakitori, and posters with Japanese characters were plastered over walls at restaurants.
Japanese restaurants and entertainment took a hit in South Korea under former President Moon Jae-in, who was critical of Japan during his administration from 2017 to 2022.
However, the atmosphere changed last year following the inauguration of the current administration. "People are finally back," said Isao Ando, who runs an entertainment company in Seoul.
The number of South Korean visitors to Japan in December last year almost doubled compared to December 2019. As visitor numbers dipped overall amid the coronavirus pandemic, the increase is conspicuous.
Japanese pop cultural influences stand out in the vicinity of Seoul's Hongik University Station, an area popular among young people where anime characters adorn promotional posters and cosplayers can be spotted strolling around.
Translated manga and original versions in Japanese line the shelves at Animate, a manga bookstore in a building near the station. "Chainsaw Man" and "Spy x Family" are currently popular among customers, according to a store clerk.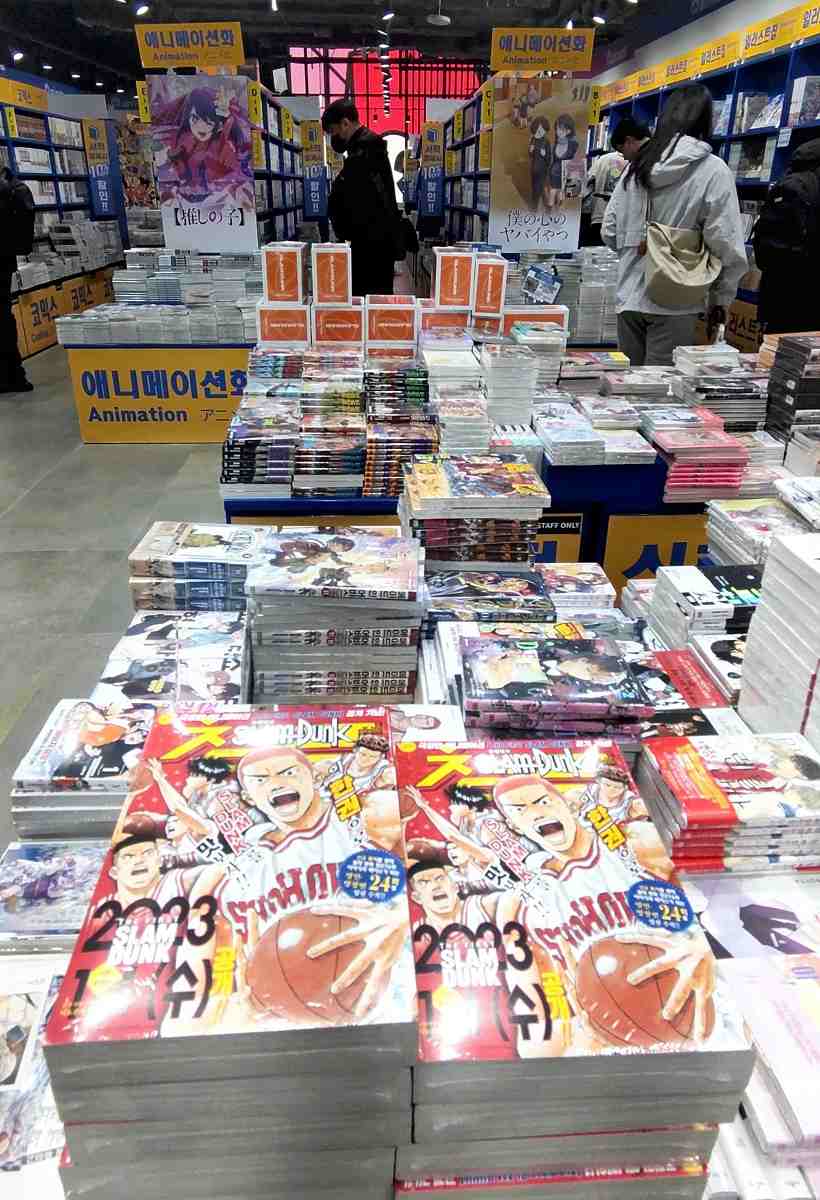 Social media is thought to be fueling the boom in Japanese culture, as it offers young South Koreans easy access to information straight from the source.
At a pop-up "Chainsaw Man" theme cafe next to Animate, a teenager said she became a fan of the manga after learning about it on Twitter. "Social media was [also] how I found out about this cafe," she said.
Japanese anime continues to be a big draw at the box office, with five million tickets sold for the Makoto Shinkai-directed "Suzume," and 4.5 million sold for "The First Slam Dunk."
Japanese stage productions also appear to be gaining popularity in South Korea. Sachi Takahashi of the Japan Foundation in Seoul said, "I get the impression Japanese theater is performed everywhere, just like American and European theater."
Productions that have been staged in South Korea recently include a musical adaptation of "Death Note" and "Sampo Suru Shinryakusha" (Strolling Invader), a play by Tomohiro Maekawa.
South Korean adaptations differ from the Japanese originals in terms of setting and style, and many of them delve deeply into life, life and death, and people's inner life.
"South Korea has social issues in common with Japan, such as a declining birthrate, an academic background-oriented society and widening economic disparities," Takahashi said.
South Korea's provisional fertility rate in 2022 was a record low 0.78, and the highly competitive society is known for its grueling entrance exam season.
"The popularity may ebb and flow depending on the political situation in the countries, but I believe it will continue improving, and cultural exchanges will become more active," Ando said.
Add TheJapanNews to your Google News feed.