'The First Slam Dunk' Becomes Most-Watched Japanese Movie in South Korea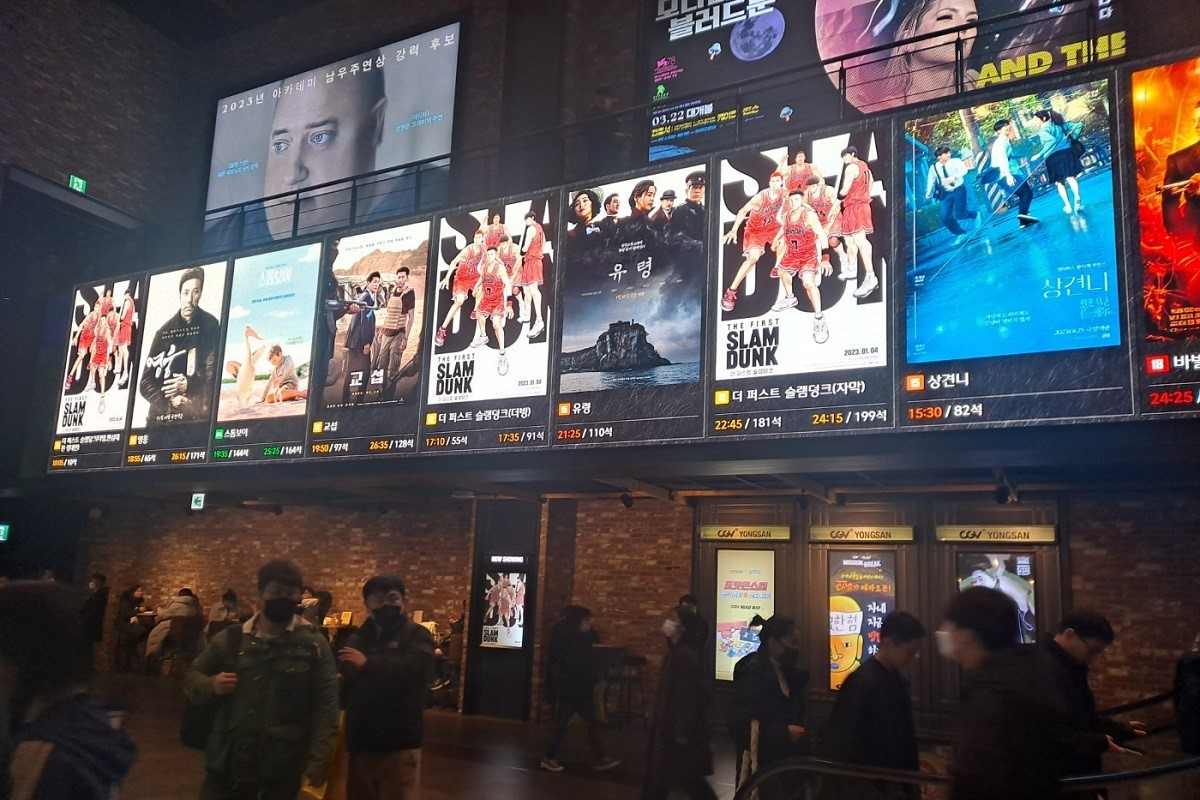 16:04 JST, March 5, 2023
SEOUL (Jiji Press) — The animated film "The First Slam Dunk," a huge hit in Japan, became the most-watched Japanese movie ever in South Korea on Sunday.
The movie was released in South Korea on Jan. 4 and had a total audience of about 3,798,000 as of Saturday. More than 20,000 people bought tickets on Sunday morning, bringing the total above the 3,803,000 who watched "Your Name.," which was released in 2017.
The milestone comes amid the current momentum of improving bilateral relations between Japan and South Korea.
"The First Slam Dunk" is a fast-paced depiction of a single game in the high school basketball tournament, in which a team from Kanagawa Prefecture challenged a competitive team.
Its popularity is centered on people in their 30s and 40s. Many enthusiastic fans are said to watch both subtitled and dubbed versions of the movie.
In South Korea, a translated version of the "Slam Dunk" manga series, from which the movie was adapted, was serialized in a weekly manga magazine in 1992 and published in book form around the same time. Its anime version was aired on television in 1998.
It can be said that there are few men in their 30s and 40s in the country who have not come into contact with the title.
An editor in his mid-40s said that the movie brought back memories of his youth, adding that many of his acquaintances in his age group cried while watching the movie.
A male corporate employee in his 30s said that when he was a child, everyone watched "Dragon Ball," another popular Japanese manga series, and "Slam Dunk."
Politically, many South Koreans in their 30s and 40s are innovative and anti-Japanese. On the other hand, this generation also includes many otaku fans of Japanese pop culture, such as anime and TV dramas.
The boycott of Japanese products in response to Japan's tightening of export controls on South Korea in 2019 is now a thing of the past.
Add TheJapanNews to your Google News feed.