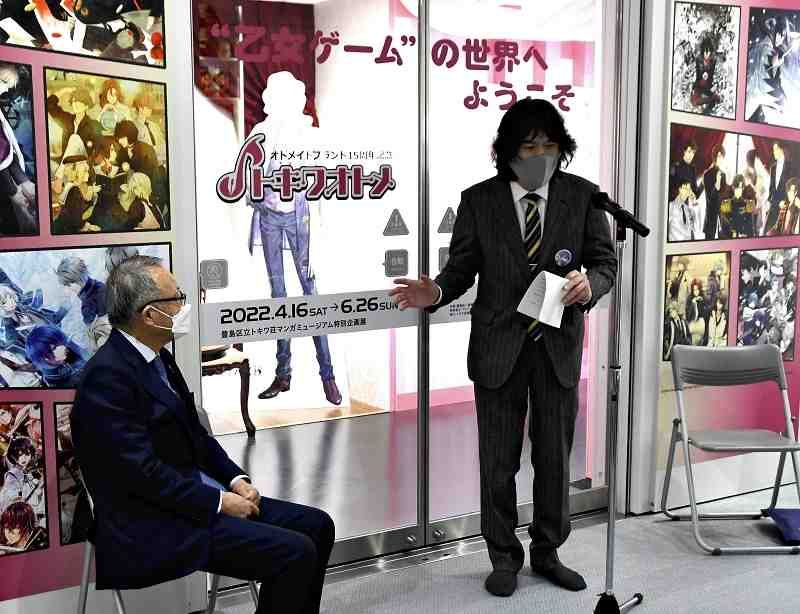 11:00 JST, May 20, 2022
An exhibition featuring the works and items related to Otomate, a popular brand of romantic video games for women, is currently being held at the Tokiwaso Manga Museum in Toshima Ward, Tokyo.
The "Tokiwa Otome" exhibition also introduces the production process for Otomate video games.
Otomate products are created by the game production firm Idea Factory Co., also based in Toshima Ward.
Idea Factory has released about 300 game titles under the Otomate brand over the past 15 years, including three themed around a magic school, the Three Kingdoms in China and the Shinsengumi samurai group in the Edo period (1603-1867). About 1 million copies of the Shinsengumi series have been sold.
Some of the games have been adapted into novels, anime and musicals.
In the last fiscal year, the company's sales reached ¥4.3 billion.
The exhibition features a chronological table showing the release dates of major game titles and about 250 related items, including event leaflets and CDs related to titles that have been adapted into anime.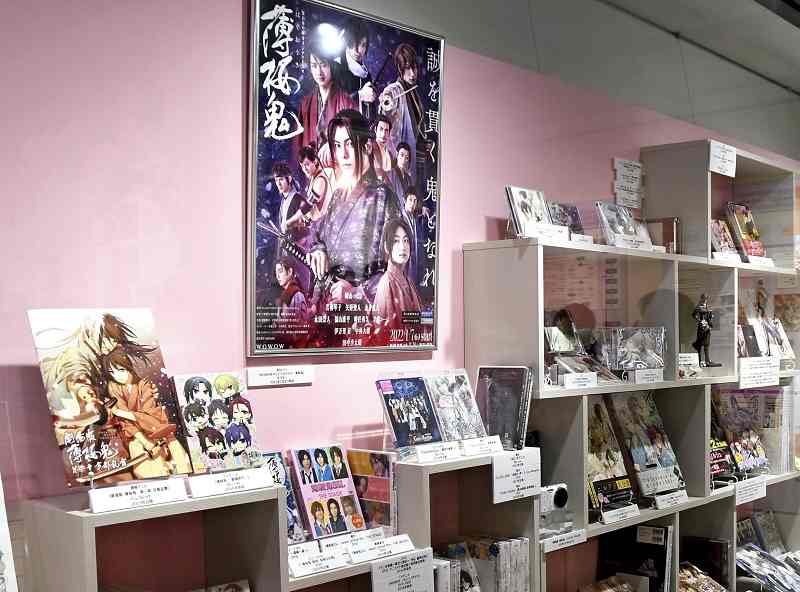 For young people who aspire to become game creators, panels showing the process of game planning and production are also on display.
Idea Factory President Yoshiteru Sato, 56, said at the preview of the exhibition on April 16 that he is a big fan of manga artist Osamu Tezuka, and it is a great honor to hold the special event at such an amazing place for those who aspire to enter the field of manga or anime. The museum was built to re-create an apartment building where Tezuka and Fujiko F. Fujio, another famed mangaka, lived.
"I hope people will like the exhibit," Sato said.
Toshima Mayor Yukio Takano said, "I hope that young people will take this opportunity to visit the museum and see the origins of anime and manga."
The exhibition will run through June 26. The museum is open from 10 a.m. to 6 p.m., but is closed on Mondays. Doors close at 5:30 p.m. Admission is ¥500 for adults and ¥100 for junior high and elementary school students. Priority for admission is given to those with reservations.
Add TheJapanNews to your Google News feed.