Anthology offers curtain call for talented Tsuge / Son brings manga legend back into the spotlight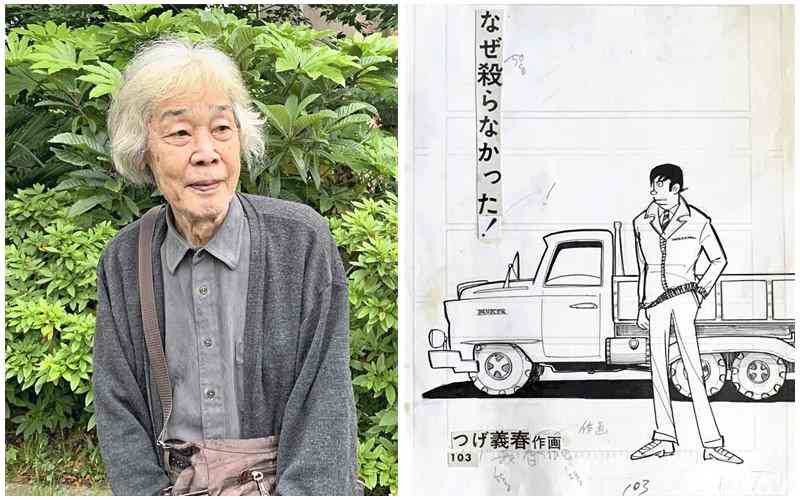 16:30 JST, July 8, 2021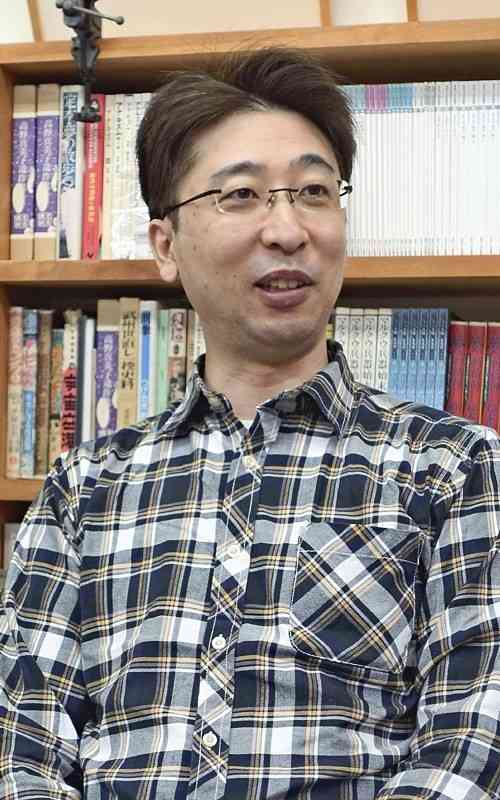 Yoshiharu Tsuge created such legendary manga as "Akai Hana" (Red Flowers) in 1967 and "Nejishiki" (Screw Style) in 1968. Those works and others can be found in a 22-volume compilation of his oeuvre, the last volume of which was published by Kodansha Ltd. in March.
"Tsuge Yoshiharu Taizen" (The complete works of Yoshiharu Tsuge) was spearheaded by Tsuge's son and manager, Shosuke Tsuge, 45, who worked hard to bring the large-scale project to fruition after persuading his reluctant father to get on board.
"I hope to preserve my father's works for future generations," Shosuke told The Yomiuri Shimbun. "Only a very select few manga artists, like Osamu Tezuka and Shigeru Mizuki, have had complete anthologies of their work published. So, I feel this is a great honor."
Tsuge's works have been compiled in near chronological order with the exception of a few rental manga books, which were a major publication form in his early career. Many works have also been made available in digitally enhanced color based on the original manuscript.
The collection includes hard-to-get early works from the era of book rental services, travel essays, stand-alone illustrations and commentary from Shinzo Takano, who has served as Tsuge's editor since his work was actively published in the influential monthly manga magazine Garo.
When Kodansha proposed the idea of the anthology project around 2017, Tsuge originally considered turning down the offer.
"I was surprised when my father told me [that he might reject the offer]. It was a golden opportunity for him to sufficiently preserve his legacy," Shosuke said.
Shosuke went to great lengths to explain the offer's significance and asked his father to accept it. "Each time, he would say things like, 'It's too much pressure,' and, 'I'm embarrassed about some of my early work.' But I think I was able to get him to understand in the end."
Shosuke then began working as his manager, cataloging original manuscripts stored at their house and hand-delivering them to the printing company to have them scanned.
He also got to work repairing areas of old original manuscripts, re-pasting paper strips where the typeset lines of text had come off. "It was so frustrating to see [the typeset strips] coming off one after another. [Gluing them back in position] took a great amount of care and patience," he said.
While most of Tsuge's original manuscripts from the Garo days and beyond have been preserved, many of those created during the era of rental books have been lost.
The whereabouts of the original manuscripts of "Naze Yaranakatta!" (Why didn't you kill!), a socially conscious 1961 work about a dump truck accident and its aftermath, were long unknown until a fan who had the drawing in their private collection heard about the anthology project and donated them.
"I was so grateful that they were kept in such good condition," Shosuke said. "Some of the manuscripts for [Tsuge's] rental books that had been left with the publishers seem to have been sold at secondhand bookstores."
As he worked on editing the anthology publication, Shosuke found his father's works created during the era of rental books to be unexpectedly interesting. They included a ninja action story set in the Sengoku warring states period in the 15th and 16th centuries, a mystery based on Ainu culture and a heartwarming story set in a used bookstore.
"Many are drawn to artistic works such as 'Nejishiki,' but my father had created all sorts of entertainment before drawing for Garo. The sheer span of his knowledge was surprising. It's simply amazing."
Beginning when he was a child, Shosuke himself was featured as a character in some of his father's essays such as "Tsuge Yoshiharu Nikki" (Yoshiharu Tsuge's diary), making him well known among Tsuge fans.
In "Muno no Hito" (The Man Without Talent), seemingly based on Tsuge's own life, a character named Sansuke, modeled after Shosuke, is depicted as the son of the main character Sukezo Sukegawa. Sansuke serves as an important character by connecting his father, who lives as a recluse, with the world around him.
"Sansuke suffers from asthma, but I don't. My father has taken liberties in places," he said.
Tsuge has not published a new work since "Betsuri" (Farewell) in 1987.
"Actually, even now, he still keeps his manga drawing tools around the house. Sometimes I suggest that he get back into drawing, but he always says things like, 'Manga artists like me are too outdated.' Things aren't exactly easy at the moment, so I'd somehow like him to start drawing again," Shosuke said.
The father-son duo share a home in Tokyo. As Tsuge's only child, Shosuke said: "I want to convey the appeal of my father's work to younger generations."
When asked how he feels about having been born the son of manga legend Yoshiharu Tsuge, he responded: "I've sometimes felt that had I been born the son of a salaried worker, I would have been able to live a more carefree life," he said. "But my father was able to get where he is because I'm here with him. If I weren't around, who knows where he might have ended up?"

'Young female fans in France'
The work of Yoshiharu Tsuge is also highly acclaimed overseas. In February 2020, he received a special honorary award at the Angouleme International Comics Festival in France, one of the largest comic book festivals in Europe.
Shosuke managed to persuade his father to attend the ceremony. It was the pair's first trip abroad.
"My father looked very nervous, but when he went up on stage, he was greeted with enthusiastic applause. He honestly looked so happy," Shosuke said.
He added: "I was surprised that there were so many young female fans there. That's what inspired me to think about ways to pass down his work to the next generation."
Add TheJapanNews to your Google News feed.