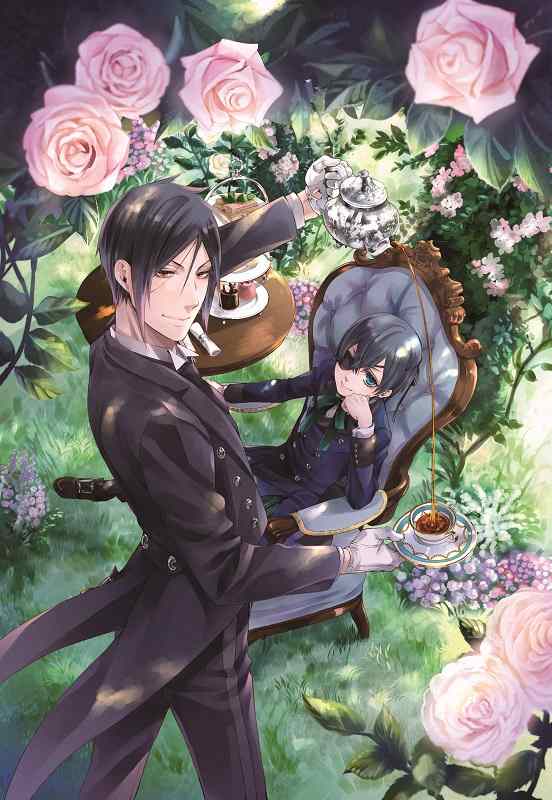 11:00 JST, April 23, 2021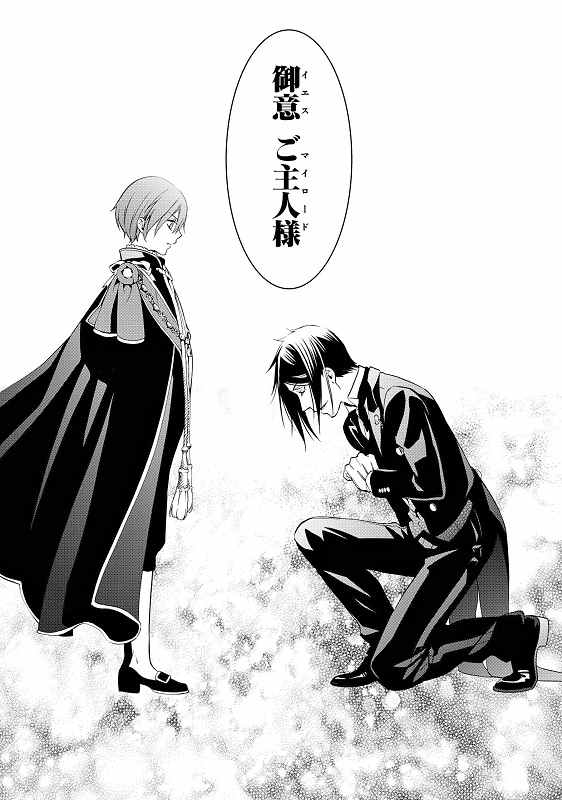 The popular dark fantasy manga series "Kuroshitsuji" (Black Butler), which will celebrate its 15th anniversary this year, follows the adventures of an impeccable butler and the vengeance-driven young master he serves in 19th-century England.
Creator Yana Toboso recently participated in an email interview with The Yomiuri Shimbun to give some background on her globally beloved work. And so, we dive right into the elegant, splendid and cruel world of "Black Butler."
First serialized in the October 2006 issue of Square Enix's monthly manga magazine GFantasy, "Kuroshitsuji" was originally planned as just a short series. Nearly 15 years later, not only have over 30 million copies of the now 30 volumes of the manga's book form been sold worldwide but the story has been adapted into eight theatrical productions, three TV anime series and even a live-action film.
"I'm simply thrilled to have been able to continue this series for 15 years," Toboso said. "It's all thanks to the supportive readers and staff that I've worked with. Even though my time management skills and the way I think have drastically changed, the way I craft stories is the same as ever."
Title character Sebastian Michaelis serves as butler to the head of the honorable and aristocratic Phantomhive household, Earl Ciel. This suave servant perfectly performs every task he undertakes — from cooking and cleaning to organizing social events and even getting rid of assassins. The secret behind his prowess lies in his true demonic identity. Members of Ciel's family were massacred while the boy himself was tortured by his captors. After he summoned Sebastian, the pair make an agreement in which the demon pledges to assist Ciel in his quest for revenge in exchange for the boy's soul.
The series' popularity is attributed to its colorful and eventful story, which unfolds in Victorian-era Britain and incorporates a wide range of genres, from action to comedy.
For generations, the Phantomhive family has acted as a watchdog for the British crown, taking on and solving cases and problems that the Royal household cannot openly address. On the orders of Queen Victoria, Sebastian and Ciel find themselves going undercover in various locations, such as a traveling circus and boarding schools.
'Gray middle ground'
However, there is more to this story than the pair's mystery-solving adventures. The distorted desires and follies of man as well as the absurdity of this world, which are at the heart of every case, are vividly depicted. Notable examples include the sadness of women during the Jack the Ripper arc, the binding curses of poverty and ugly obsession during the circus arc and experimenting with immortality in the luxury liner arc.
Harsh endings are far from rare in Black Butler. "That's because my works typically center around the idea that doing your best doesn't always get you what you want," Toboso said.
"I don't personally feel that things not working out is necessarily a bad ending. I don't think the world has just good or bad endings, so I always try to incorporate that gray middle ground in my works."
To keep the story fresh, Toboso sometimes adds comical scenes featuring a variety of side characters, such as Ciel's servants who make up for what they lack in housekeeping skills with their high aptitude for shooting and overpowering enemies; Shanghai Mafia leader Lau who happily and eagerly gets himself involved in Ciel's affairs; and Indian Prince Soma. Their amusing interactions with the protagonists establish a fun atmosphere for readers.
While Toboso's artistic style is overall faithful to the era it portrays, contemporary elements are also incorporated. A scene with a pop idol concert filled with fans waving glow sticks appears during the story's blue cult arc.
"Working around the fact that music halls were popular among the working class in Victorian London, I include contemporary items to wordlessly make it clear that this story is a fantasy," Toboso said.
'Justice' is in the eyes of the beholder
Encouraged by her grandmother who often praised her drawings, Toboso began dreaming about becoming a manga artist during her early elementary school days.
"Up until I graduated from junior high school, I had been drawing manga all by myself, filling about 20 notebooks in a year," she said.
After finishing high school, she submitted her work to a number of publishers, all while working part-time. Through those efforts, she met her current editor and set off on her path to becoming a professional manga artist.
"I come from a poor family, so it was a bit of a gamble," she said. "Because we had no money, I didn't go to university and couldn't get an education that would get me a job at an elite company. Drawing manga was the only skill I could say I put in more effort than most."
Toboso says that she honed her skills through self-study, citing Mitsuru Adachi and Rumiko Takahashi as major influences. She also said she often watches epic Hollywood films.
"I like stories that anyone, be they children or elderly people, can somehow enjoy through to the end, even if they don't personally have a deep understanding of the subject," she said. "In fact, being able to create a story that can lightly entertain a wide range of people takes an impressive amount of skill."
When asked what she'd like to convey to her readers through "Black Butler," Toboso replied, "The idea of justice varies from person to person."
Ciel sees the vengeance that he seeks as justice, but through someone else's eyes, it can be seen as evil.
"Every character has their own sense of justice, which is just as true in the real world. It's very important to stand firm in what you believe is 'right.' Even so, you shouldn't try to force anyone who thinks differently to follow your beliefs," she said. "This is something that I've come to learn through drawing 'Black Butler.'"
Add TheJapanNews to your Google News feed.