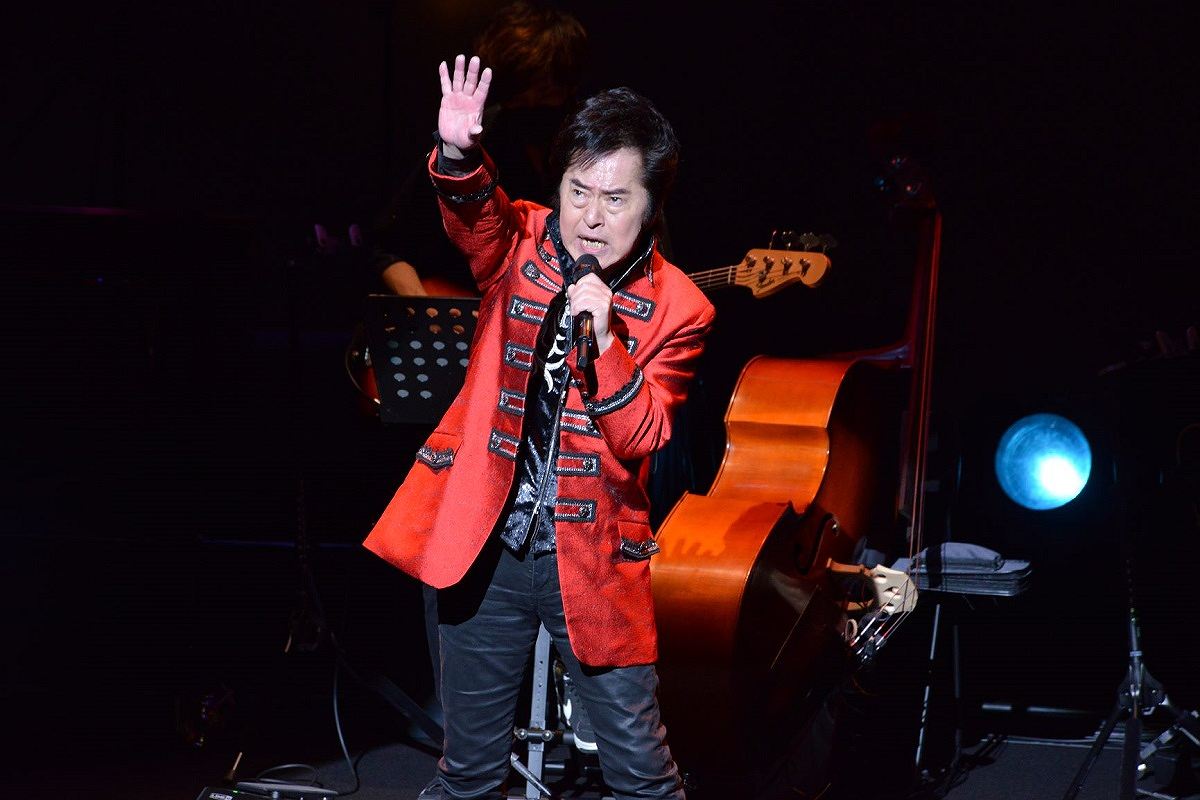 10:30 JST, February 5, 2021
Ichiro Mizuki held his birthday concert at the Yomiuri Otemachi Hall in Tokyo last month. Due to the COVID-19 pandemic, the concert was titled "Otakebi Fuin" (Sealing off roars). The legendary anison [anime song] singer decided not to make his signature roars at the concert, like the powerful shout of "Zetto! [Z!]" at the end of each chorus in the theme song from the TV anime "Mazinger Z." Instead, he sang the song in a mellow jazz arrangement and made various efforts to eliminate roars from his performance. A state of emergency was declared shortly before the concert, forcing it to be shortened as a result. The event was full of exceptions.
"I chose songs I wanted the audience to listen to especially because we're in the middle of a pandemic," Mizuki said.
I have a feeling that, compared to past years, the lineup of songs he selected for the birthday concert included more songs with a strong message about how to face difficulties without giving up. Two of the songs hit home with me in particular: "Waga tomo, waga inochi" (My friend, my life) and "Imototachi yo" (To sisters), both from the TV anime "Space Pirate Captain Harlock." The lyrics of "Imototachi yo" calls for people to sow seeds even if it will be the end of the world tomorrow. Listening to Mizuki's delivery of the song almost made me cry.
Come to think of it, heroes and heroines in anime songs have always shown us their fight with difficulties. They never give up and continue to fight patiently no matter how big the enemy is or even when the odds are far from in their favor. Having witnessed all the battles they have gone through, we should be able to overcome our hardships right now — Mizuki's singing reminded me of that feeling.
Of course, the novel coronavirus is terrifying. There are even unfortunate cases in which such a feeling of fear leads to discrimination. At a time like this, however, I think it is very important that we think about those strong and kindhearted heroes and heroines and try to emulate them mentally. Mizuki's singing delivered such images of a hero when my mind was stressed out with all the things happening right in front of me.
"Anison and tokuson [songs from tokusatsu sci-fi superhero dramas and films] give us courage and cheer us up," Mizuki said. He is absolutely right.
I think it must have been extremely difficult to give a concert at such a time. But people cannot live without a vitamin of this kind to help soothe their mind and soul. Now that I have taken the vitamin, I will take necessary measures against the virus and live in hope this year, too.
Add TheJapanNews to your Google News feed.