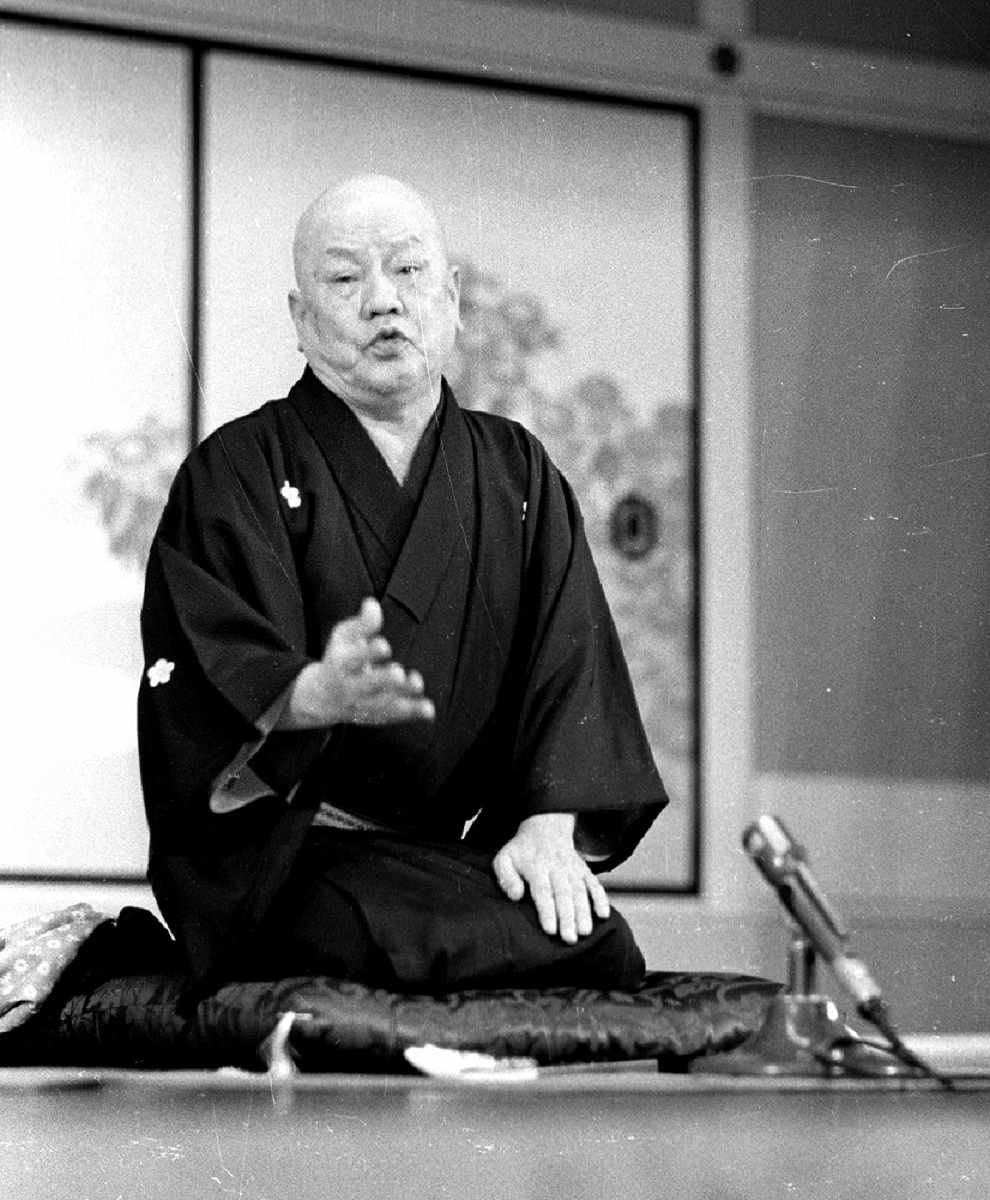 14:30 JST, October 29, 2023
Fifty years have passed since legendary rakugo storyteller Kokontei Shinsho V died on Sept. 21, 1973, at the age of 83.
Shinsho's life was often described as a story one would hear at a performance of rakugo — a form of comical storytelling. Active during the Showa era (1926-1989), he gained many rakugo fans with his flawless performances and has continued to attract new ones, who discover him through books and old recordings.
Utilizing 'ma'
His rakugo style was casual, light and fun. It is believed that Shinsho had 400 stories in his repertoire, including short stories.
"You're like the third button of a shirt. It doesn't matter if you're here or not." "You have the face of a lizard from a million years ago."
His witty one-liners were indicative of who he was.
The audience roared whenever Shinsho's name appeared on the "mekuri," a sign indicating which performer would take the stage, and when he started telling a story, you could feel the positive energy.
"He was a real professional when it came to making sure the audience laughed before they went home," said performing art critic Seiichi Yano, who was friendly with Shinsho in his later years.
Yano believes Shinsho's real talent was his ability to use "ma," or well-timed pauses, during his performances.
"After an exquisite 'ma,' he would follow it up by saying something unexpected and make the audience howl," Yano said. "He was so talented that he would sometimes even use 'ma' as a joke, giving his performances a unique touch."
There is a famous anecdote involving Katsura Bunraku VIII, who is considered a rakugo legend alongside Shinsho.
While on stage, in what ended up being Bunraku's final performance, at the National Theatre in Tokyo on Aug. 31, 1971, he suddenly stopped right before he was supposed to reveal the name of a character in the story. Being unable to continue, Bunraku stood up and said, "I will relearn [rakugo]." He passed away in December of that year.
Yano said he recalled a similar situation with Shinsho.
"The name of that samurai is …," Shinsho said, followed by a short pause. "I don't care what his name is."
The audience exploded with laughter.
Bunraku saw situation as a painful failure, but for Shinsho, it was an opportunity to make a joke.
Gokaido Kumosuke, the fourth rakugo performer who has been designated a living national treasure, knew Shinsho because Kumosuke's master was his disciple.
"[Shinsho] didn't remember every word of every story, but he knew the general plot," Kumosuke said. "By only following the gist of the story, he was able to come up with unique lines, which were silly and funny."
Slow-rising star
Unlike Bunraku, who became famous quite early in his career, Shinsho did not become popular until his late 40s. It was said that he could tell a good story, but Shinsho often angered his master and those around him because he was sloppy and had a big ego, on top of his indulgences in wine, women and wagers.
There were many stories surrounding Shinsho's drinking habits and money problems. It is thought that the reason Shinsho changed his stage name more than 10 times was to escape debt collectors. Shinsho lived in a row house in the early Showa era near the Narihirabashi bridge in present-day Sumida Ward, Tokyo. The houses were nicknamed "slug houses" as many slugs and insects were able to enter.
However, around the time he started using the stage name Kokontei Shinsho V in 1939, he started becoming more popular. Shinsho was in the prime of his career when radio became the main form of entertainment in the late 1940s to late 50s.
In December 1961, Shinsho suffered a cerebral hemorrhage. After recovering, he continued to perform rakugo until he was 78 years old with his disciples taking Shinsho to rakugo houses on their backs.
His oldest son was Kingentei Basho X (1928-1982) and his second was Kokontei Shincho (1938-2001). More than 60 rakugo storytellers learned rakugo under Shinsho or his disciples.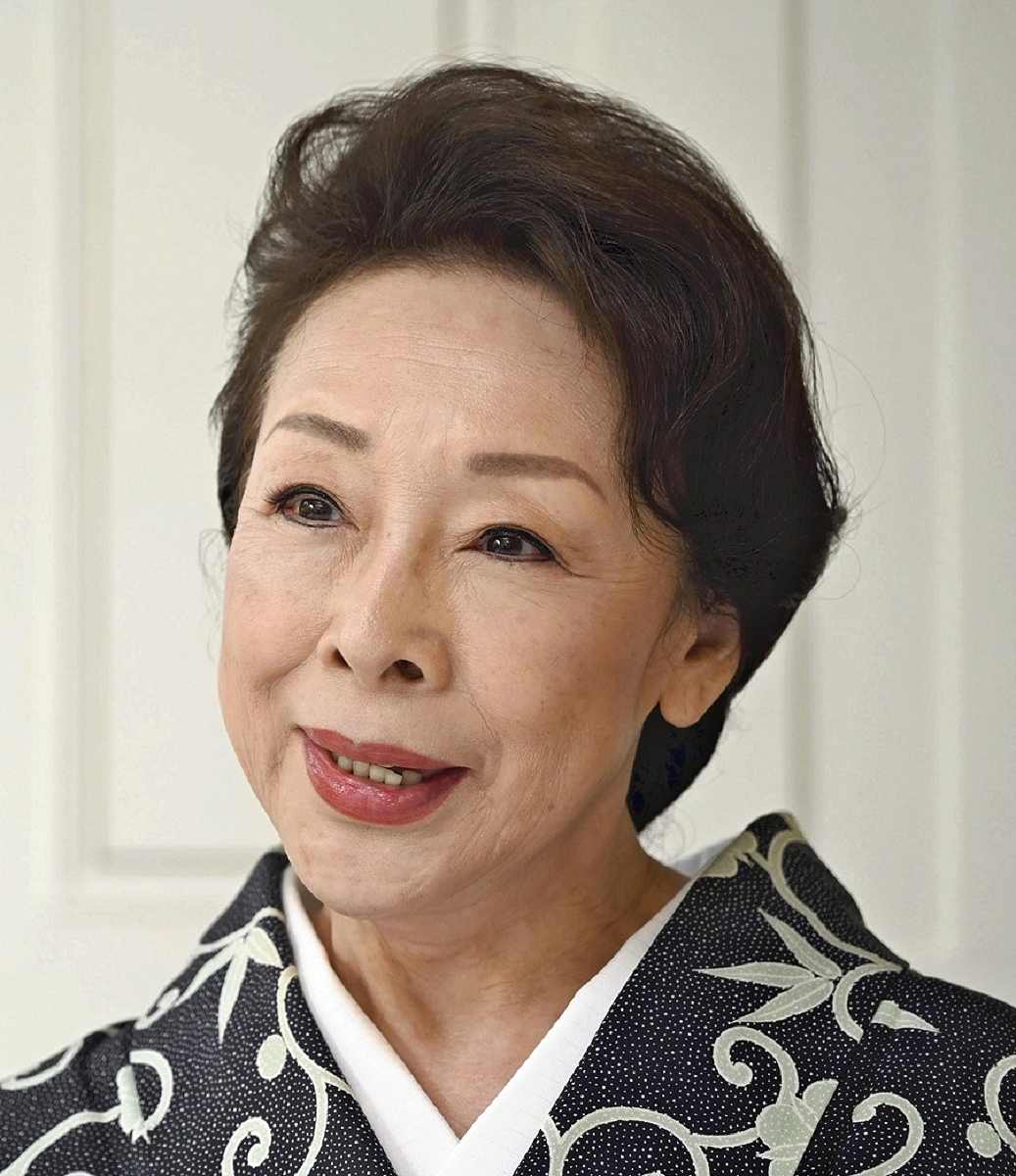 Legacy
"Shinsho fell asleep on stage during his performance." "Shinsho never repeated a story verbatim when teaching his disciples to memorize a tale, [causing confusion]."
There are many such anecdotes that show his unique approach to rakugo.
Shinsho's granddaughter, actress Shino Ikenami, shared her thoughts about the sleeping story.
"There were hundreds of people watching him on stage and many of them really thought my grandfather fell asleep," Ikenami said. "I think he was the kind of person who could create an illusion and make people think that.
"He got his reputation through such anecdotes and how others saw him. That was Shinsho."
Despite his behavior off-stage, Shinsho was serious when it came to rakugo. He continued to practice, even when he didn't have any money. His disciples said they saw Shinsho reading a collection of stories told by Sanyutei Encho — a legendary rakugo performer from the late Edo period (1603-1867) to Meiji era (1868-1912) — while lying in bed.
During one performance, five years before his death, Shinsho started telling one story but ended with another, mixing up the two tales. That ended up being the last time he took the stage.
Later, Yano went to visit Shinsho at his home.
"When is it? And what should I do?" Shinsho asked Yano, apparently thinking that the visit was about a job offer.
Shinsho never lost his willingness to perform rakugo and make the audience laugh.
Add TheJapanNews to your Google News feed.