Kabuki star Ichikawa Ebizo announces program for much-awaited name succession performances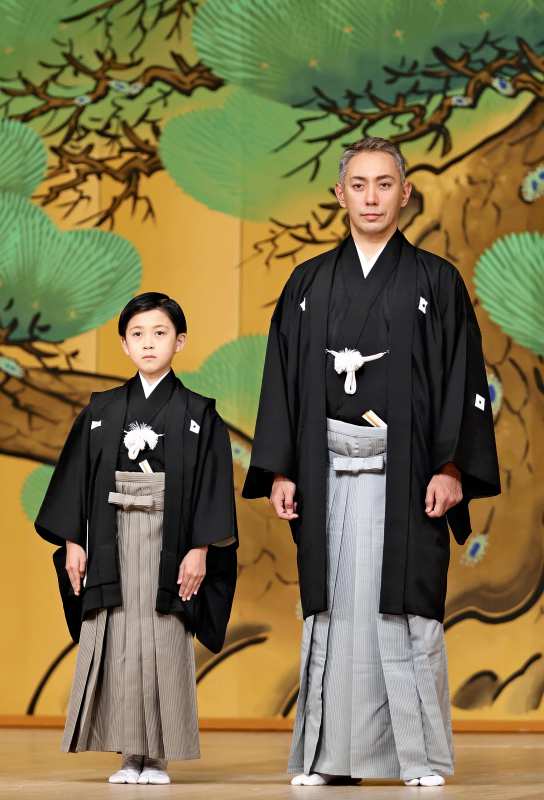 14:24 JST, July 15, 2022
Kabuki actor Ichikawa Ebizo XI, who is to succeed to the Danjuro name and assume the stage name Ichikawa Danjuro XIII, Hakuen, announced on July 7 the program of the performances commemorating the succession in November and December at the Kabukiza Theatre in Chuo Ward, Tokyo.
Ichikawa, 44, made the announcement at a press conference at the theater.
The program will include some of the 18 major kabuki plays that have been passed down to Naritaya, the guild name of the Ichikawa kabuki family. Among the plays is "Sukeroku Yukari no Edo Zakura" (Sukeroku in the pleasure quarters), usually simply called "Sukeroku."
The two-part program for November will feature the kabuki play "Kanjincho" (The Subscription Scroll) followed by a kojo, or stage announcement commemorating the name succession, and "Sukeroku." The December program will include "Oshimodoshi" (The Repeller of Demons), a kojo and "Sukeroku."
As Ebizo's father, Ichikawa Danjuro XII, died in 2013, the great kabuki name is set to return after a lapse of some nine years. Ebizo's 9-year-old son, Horikoshi Kangen, will make his stage debut on the occasion as Ichikawa Shinnosuke VIII, performing in "Uiro Uri" (The Medicine Peddler) in the November performances. In December, he will be the youngest actor to play the dynamic role of Kumedera Danjo in "Kenuki" (The Tweezers).
The name succession performances will continue in Fukuoka, Kyoto, Osaka and other cities across the country until October 2024, covering a span of nearly two years.
Add TheJapanNews to your Google News feed.