Rakugo: Uplifting Message Hides between the Lines in Danshun's New Year Shows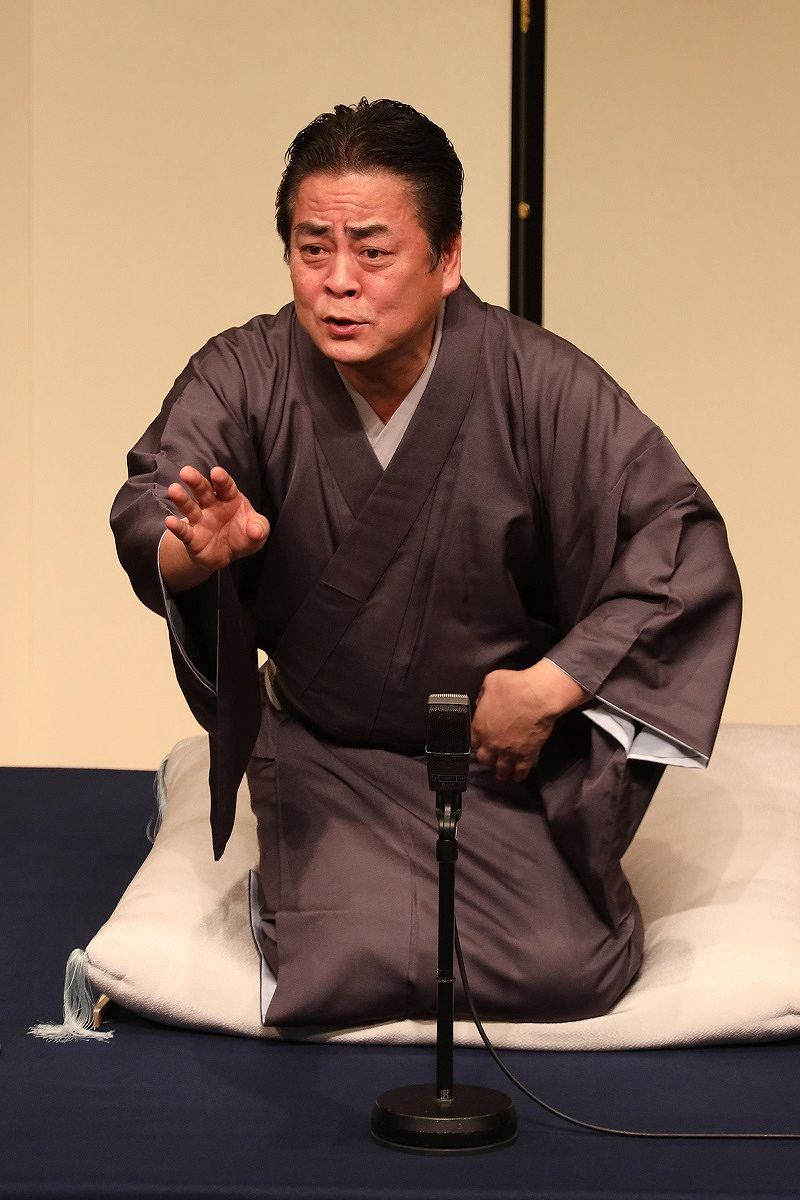 17:27 JST, January 26, 2021
Soon after the New Year began, a COVID-19 state of emergency was declared for the second time in Tokyo and other prefectures. People were asked to refrain from going out late at night and the end times of performances were moved forward, throwing cold water on the efforts of theaters and "yose" vaudeville halls that had already started their New Year shows.
"I bowed on the koza [floor pillow on the stage] and when I looked up, I could easily count how many people there were in the audience. I had never experienced such a New Year show before," said one popular rakugo comic storyteller.
I went to a yose performance at around 6 p.m. on Jan. 14, and there were only about 20 people in an auditorium with a seating capacity of 340.
Amid such circumstances, popular rakugoka Tatekawa Danshun featured in a show titled "Haru Danshun," giving nine performances in five days from Jan. 6 to 10 at the Kinokuniya Hall in Shinjuku, Tokyo. "Haru," or spring in Japanese, is often used to denote the "New Year." The seats were full for every show.
When I interviewed him toward the end of last year, he expressed his enthusiasm for staging the shows. "It's 'haru,' the New Year. I'm sure it's going to be tough from now on, but don't you think it's important to be festive," he said, explaining that he has taken a calm approach to the pandemic.
Danshun began studying rakugo under his mentor in 1984. "It was a bleak period for rakugo back then. The public had no time for it," he said. The rakugo boom of the Heisei era (1989-2019) started in the mid-2000s, and Danshun became a star performer who could fill large venues.
"Those of us who got into the rakugo scene during that tough period had no trust at all in the boom. When a venue with 2,700 seats reached capacity for one of my shows, I was thinking about what I would do if it all disappeared. I had never thought that it would start with a virus, though," he said matter-of-factly.
Danshun's rakugo has three main characteristics.
First of all, he speaks clearly with beautiful articulation. I think he is technically the most competent among his peers in narrating classic rakugo stories in a pleasant rhythm and intonation. Secondly, he is keenly observant and pays attention to every corner of the auditorium. He instantly reacts to the slightest applause and never misses a moment, such as when a guest performer in the wings out of the audience's view smiled in an embarrassed way, prompting Danshun to imitate his expression on stage.
Thirdly, and above all, he is capable of interpreting the stories' themes in depth and presenting them on stage. This was particularly noticeable in his performance of "Omikidokkuri" (A pair of bottles of liquor for god), which I saw in the evening show on Jan. 8.
The story is about a man who becomes a fortune-teller by some freak accident and then happens to experience a series of fortunate events.
When the protagonist was in a pinch and a chance came his way, Danshun emphasized the character's resourcefulness, talent, and steady efforts to seize the opportunity.
In other words, Danshun was not portraying the main character as just a lucky guy, he was incorporating the theme of "how to become a man who takes advantage of opportunities."
I could feel the spirit of Danshun's desire to make the audience feel positive, especially as it was the New Year.
During our interview last year, I got the impression that Danshun was somewhat cold, but in reality, he is a passionate man. I felt a wave of excitement when I realized the true intention of the veteran performer, who was inspiring the audience through his rakugo.
Add TheJapanNews to your Google News feed.