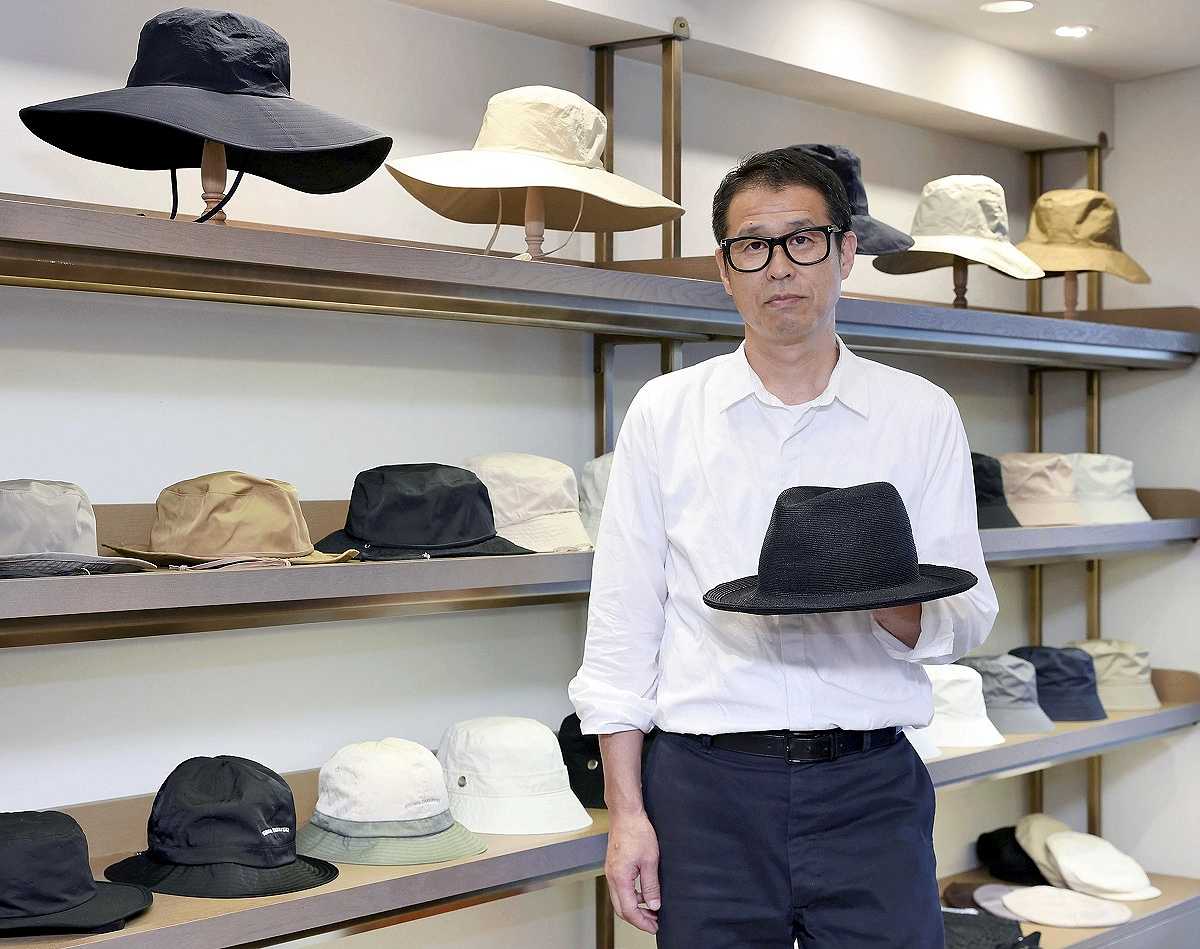 11:20 JST, November 5, 2023
Kijima Takayuki, a hat brand created by the designer of the same name, is popular for its practical designs. This year marks 10 years since the brand made its first full-scale foray overseas. The 58-year-old designer vows to make further strides in his quest to become a world-class hat brand.
When we visited his studio in Tokyo's Daikanyama district in late July, Kijima and his colleagues were busy making hats for winter.
Kijima put some felt fabric into the steam coming from a kettle to loosen the material, then stretched it by hand along a wooden hat block.
"Stretching too much will damage the fabric. Only manual work allows me to make fine adjustments," Kijima said.
With methods like this, he achieves a soft, comfortable fit without glue.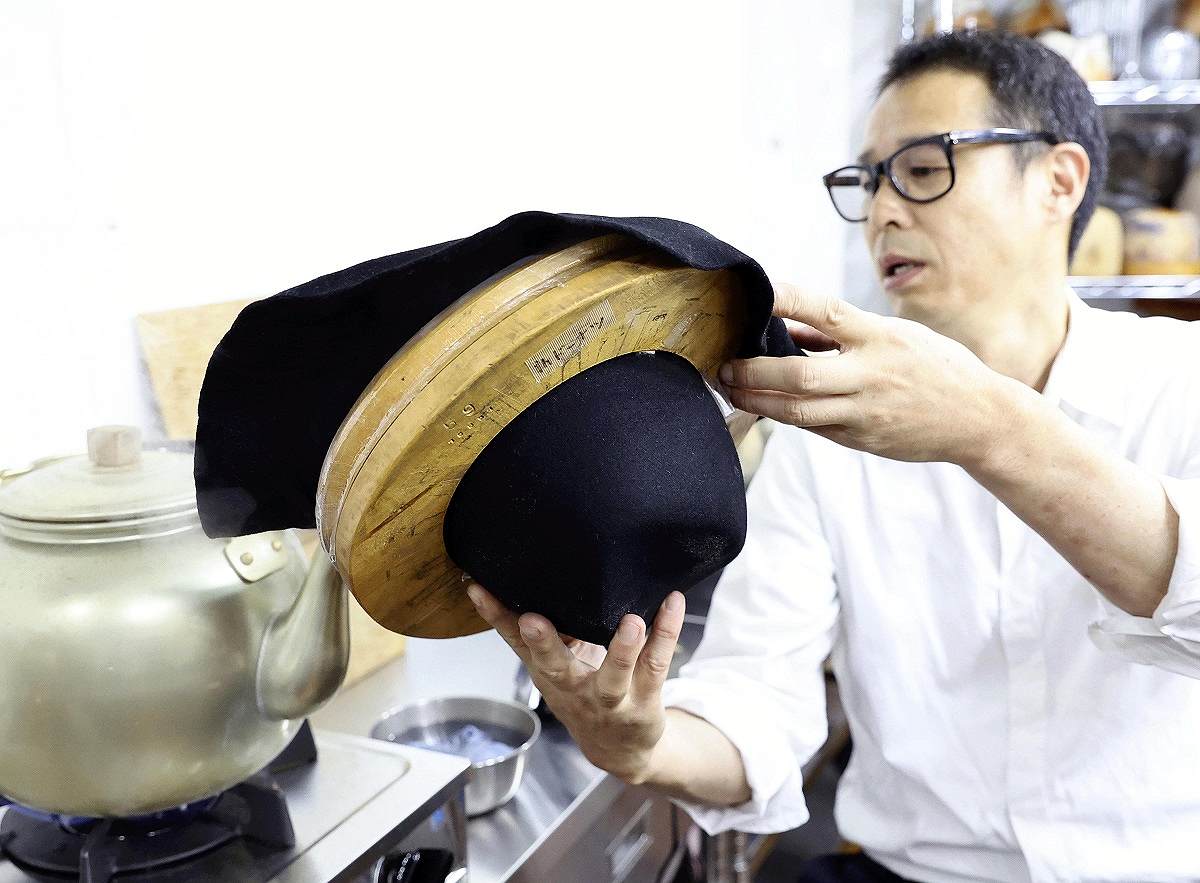 In addition to felt hats, Kijima and five staff members make spring and summer hats by hand from natural grasses and other materials.
After graduating from high school, Kijima worked part-time while attending classes for one year under designer Akio Hirata, who made hats for Imperial family members. At age 25, he joined Hirata's studio.
Back then it was boom time, and fashion shows were extravagant. Hirata's studio received orders for decorative hats.
"How to meet impossible tasks? It was like an experiment, and I enjoyed each day," he recalled.
At age 30, Kijima founded Coeur, the predecessor of his current brand. At first, he followed Hirata's elegant style, but he was surprised when Hirofumi Kurino — one of the founders of United Arrows Ltd. — told him, "I don't know where to wear it."
"Good products are meaningless if they don't match your outfit," Kijima realized.
For customers to enjoy styling hats their own way, the brims of his cotton hats are purposely not interlined to give them a worn look, and they can be raised or lowered as desired. Many of Kijima's hats are designed to be rolled up so they can be carried around.
"I want my hats to be picked up by people who think they don't look good in hats," he said.
In 2013, Kijima changed the brand's name to his own name. He holds exhibitions in Paris twice a year and produces hats for brands like Undercover and Mame Kurogouchi for their Paris Fashion Week collections.
Headwear is often divided by class in Europe, such as hats for traditional attire and caps for workers, and it is hard to have them accepted as fashion like they are in Japan, Kijima feels.
"I want to be a hat maker who presents modern styles and is loved around the world," Kijima said.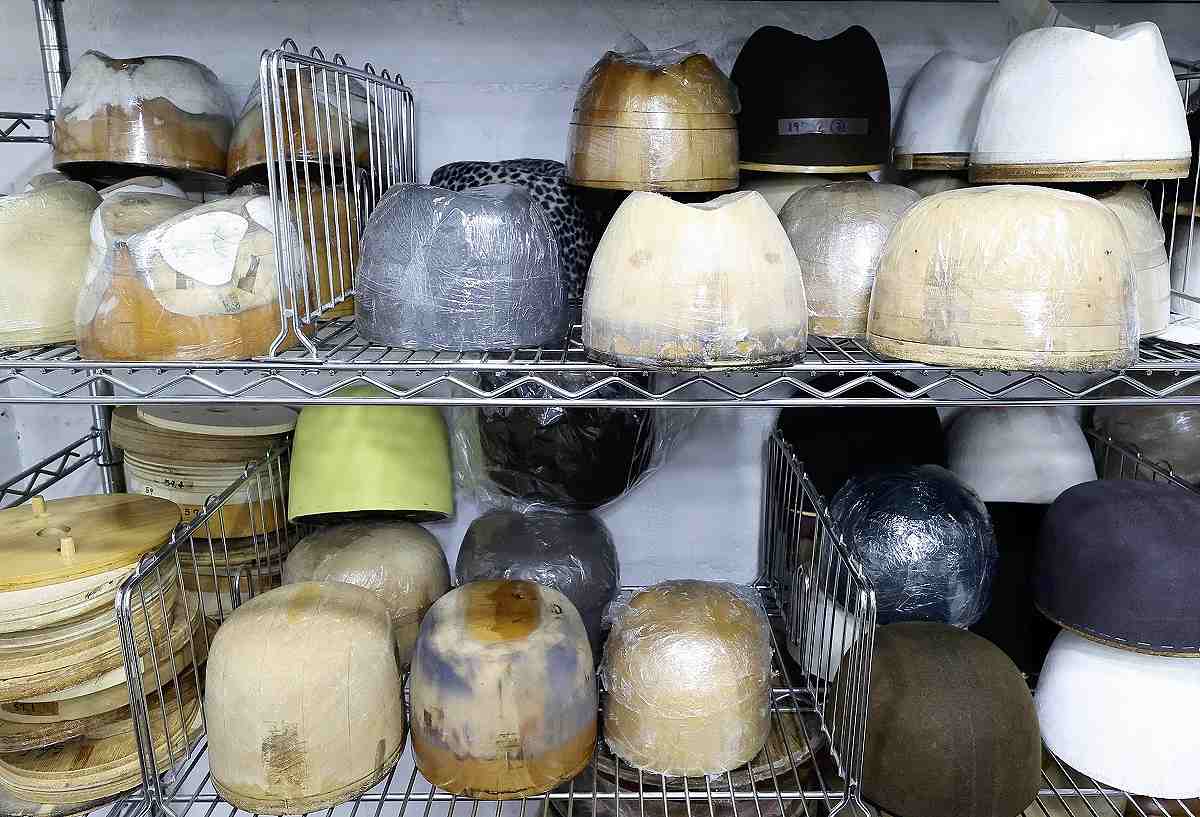 Add TheJapanNews to your Google News feed.