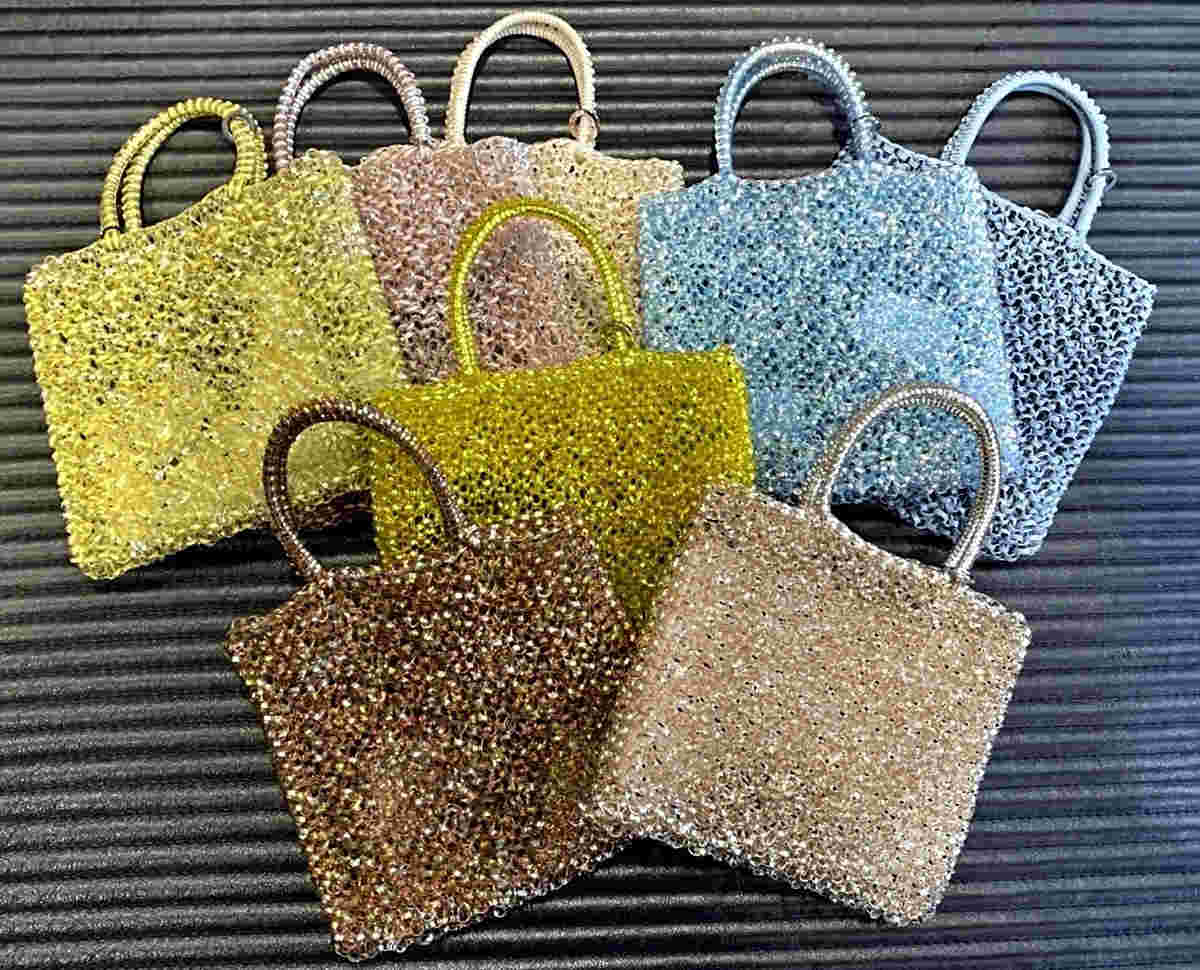 12:00 JST, March 30, 2023
MILAN — Japanese fashion brand Anteprima might just throw some people for a loop as what comes to mind for many as the most iconic item designed by founder Izumi Ogino is a bag. And not just any bag, but the Wirebag made mainly through the knitting of PVC cords.
First released in 1998, Wirebags continue to be carried by women of all ages, with young women particularly showing interest.
For this year's Milano Fashion Week, Anteprima celebrated its 30th anniversary with its fall/winter 2023/2024 show on Feb. 23 in Milan. Ogino not only unveiled new apparel but also bags during the show, which saw many attendees come carrying their favorite Wirebags.
After the show, Ogino was at Anteprima's Milan boutique, where sunlight streamed through the large, windowed facade, causing the Wirebags in the window display to sparkle.
Ogino is proud of her knitting skills and wanted to make use of them in creating a bag. The hand-knitted method creates distinctive twists in the materials that cause light to reflect, giving a gorgeous sparkle and shine. The first Wirebags were sold out within a week after hitting the shelves.
"It made for a good accent to the jeans-wearing style that was popular at the time," Ogino said. "I suppose having no logo also made it popular."
Last year's release of a mini Wirebag with a chain for the handbag to be worn over the shoulder is becoming popular mainly among women in their 20s and 30s. It looks suitable for people who carry only a smartphone and some accessory like lipstick.
"The 'sparkling' symbol of the brand is also a key point," Ogino said. "I think many people are looking for light in today's dark world."
The brand continues to incorporate modern elements into its signature product. A Wirebag that glows in the dark was developed in collaboration with a university in Hong Kong. Decorative cords that glow are knitted with the regular material. The company also plans to sell bags made of recycled materials.
"Using the latest technology draws awareness," Ogino said.
Over the past 30 years, the brand has remained true to its motto of "smart, precious with love."
Ogino said, "Even if they don't sell well, I want to make clothing and bags that people will love."
Add TheJapanNews to your Google News feed.