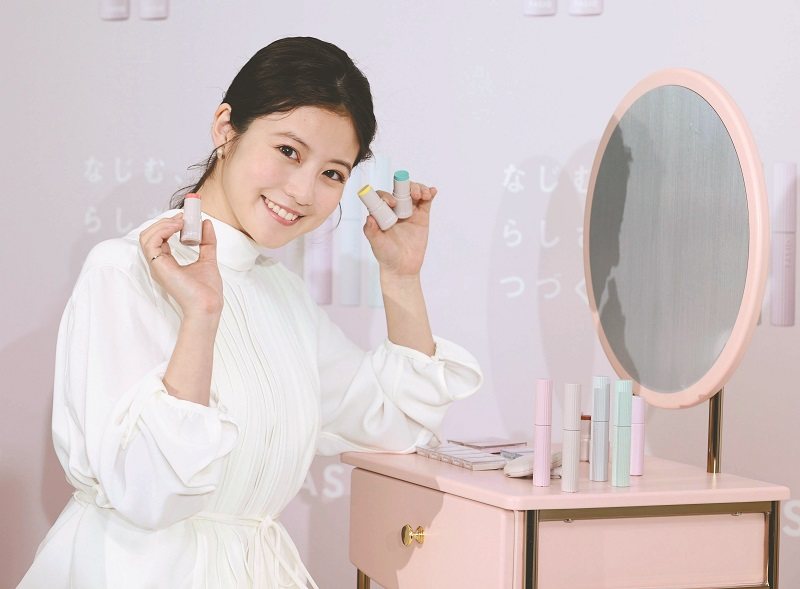 10:34 JST, July 3, 2021
The makeup adding a splash of color to our lives also acts as a mirror of the times.
Makeup — which some would say has been predominantly used to enhance how the wearer looks to others — is morphing into an avenue of self-expression.
Cosmetics these days are not only required to be functional but also gender-responsive and environmentally friendly. As such, today's makeup reflects societal changes.
"I try to wear makeup that's more personal than trendy," said actress Mio Imada. "I'd like to wear yellow makeup."
Imada, 24, who is the face of Kose Corp.'s brand Fasio, smiled at the launch of the brand's new products in Tokyo in May as she held a stick-type makeup bottle in her hand.
All the areas or features that a person wishes to use makeup to accentuate or enhance — like the cheeks, lips and eyes — can be done with this single stick. One of the product's features is a wide variety of colors, which includes atypical hues such as yellow, green and purple.
Kose has completely revamped the brand, which was launched in 2000, and this new stick cosmetic line is just one of several new products that carry the company's philosophy of cosmetics that "agree with the skin, let you be yourself and last long."
Kose conducted a poll of about 1,300 women aged 20 years and younger in 2019. When asked what they wanted to achieve with the use of makeup, with multiple answers allowed, 67.6% said they wished to "express individuality" while 32.4% wanted to "adopt the latest trends." Likewise, 63.5% said they would like to "satisfy themselves" and 36.5% replied they wanted to "be appreciated by others."
"Today's consumers value individuality, and they're looking for cosmetics that express distinctiveness," said Rie Ito, who is in charge of the firm's cosmetics development.
Cosmetics used to be a way to improve one's appearance and what others see. Uniform beauty standards existed, such as having whiter skin or making the eyes look larger, that were shared by society as a whole, and people used makeup accordingly.
However, the emphasis in recent years has shifted to diversity — a sense of value that allows each individual to appreciate the beauty that is "uniquely his or her own," while also recognizing the individuality of others.
In 2020, major cosmetics manufacturers, mainly in the United States and Europe, stopped using the term "whitening" and ceased promoting the idea that whiter skin is more beautiful.
Kao Corp., whose business principle is to embrace diversity, has decided this year to use expressions such as "translucence" to convey its products' effectiveness in preventing spots and freckles.
This autumn, the company will double the number of foundation colors in its group companies' brands to provide hues that suit different people.
Chisako Hirose, director of the Japanese Women's Trend Lab and a cosmetics consultant, said the words "cute" and "popular" have recently decreased in magazine features on makeup. Instead, the key word now found in magazines is "individuality."
There is an increasing number of articles recommending makeup that is suited to individual consumers' skin types and facial features. For example, one beauty magazine would say if readers have long, narrow eyes, they should try to look cool, and if they don't have a high nose, they should try to look cute.
Makeup has become a means of self-expression — as evidenced by the popularity of using a "personal color diagnosis" to determine the makeup color that suits each individual. "I feel there is a mood of 'honoring individuality,'" Hirose said.
"I believe the changes these days, which are based on the recent social trend of respecting diversity, will not end up being a mere fad but will become a major movement in the makeup world," she added.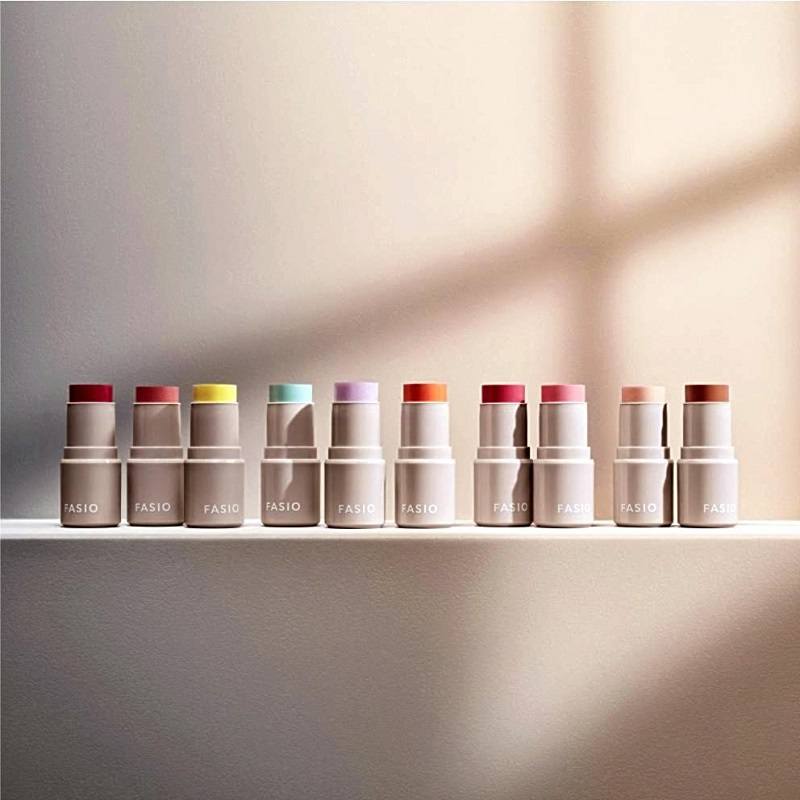 Makeup is magic
The change in attitude toward makeup is also reflected in popular anime.
The 18th "Precure" series "Tropical-Rouge Precure," in which girls fight against evil forces, began airing this spring. The main characters in the anime transform when they apply makeup that matches their individual personalities. Doing so is a means of preparing mentally before a fight.
The makeup is portrayed not as a way to make the characters look beautiful but as an aid to inspire them.
It is like wearing a frontlet when people fight, Aki Murase, the anime's producer at Toei Animation Co., said. A headband is often worn in Japan as a symbol of concentration when someone is attempting to accomplish a particular goal.
"Makeup is not about how people around you see you. Rather, it's for your own sake," Murase said. "Makeup has a wonderful magic that pushes the main character to do her best."
Add TheJapanNews to your Google News feed.