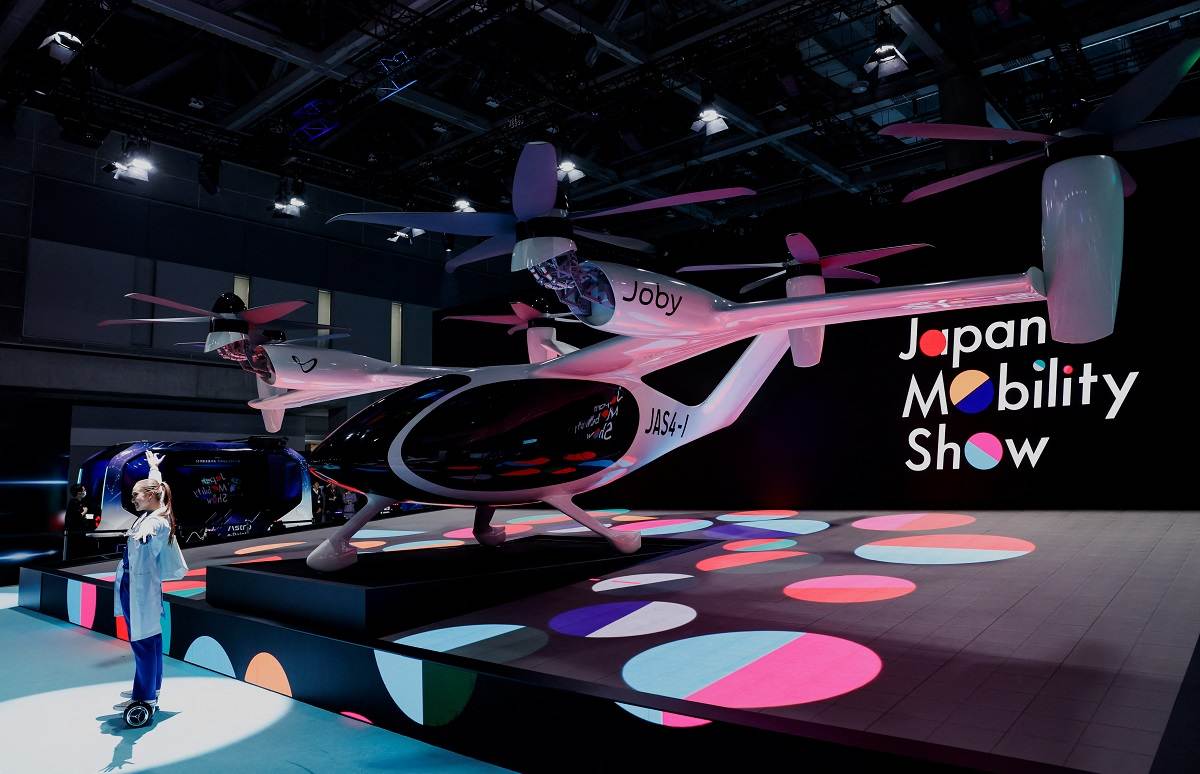 6:00 JST, October 27, 2023
Flying cars, four-legged walking robots and car windshields that double as movie screens are among the innovations dazzling visitors to the Japan Mobility Show.
A total of 178 companies — including automakers, NTT Corp., Panasonic Holdings Corp., Sony Group Corp. and Japan Airlines — are participating in the show's Tokyo Future Tour, an exhibition presenting a vision for future types of mobility. The tour features four themes — life, food, play and emergency — and more than 100 different forms of mobility, including flying cars and vehicles to provide assistance after a disaster.
Major glass manufacturer AGC Inc. has revealed window glass that lets users adjust the brightness inside a vehicle by allowing more or less light in. Nippon Sheet Glass Co. has shown tech that enables movies and other images to be projected on the windshield. These innovations aim to make the vehicle interior more comfortable for passengers as autonomous driving becomes more widespread.
Joby Aviation, Inc., a U.S. company developing flying vehicles, will present a model of an aircraft it plans to operate in Japan. This will be the first time the vehicle has been publicly displayed outside the United States.
"We want to show this could work well with other vehicles," said an official in charge of Joby's Japan operations.
The mobility show, which was formerly known as the Tokyo Motor Show, also features a business pitch contest for startups likely to grow quickly in fields including new technologies and app development. Gone is the monopoly on the show by automakers and their subsidiaries. Now promise lies in original ideas born of broad collaboration.
---
Add TheJapanNews to your Google News feed.