Japan EV Makers Promote Comfortable Interiors; Japan Mobility Show Starts Thursday at Tokyo Big Sight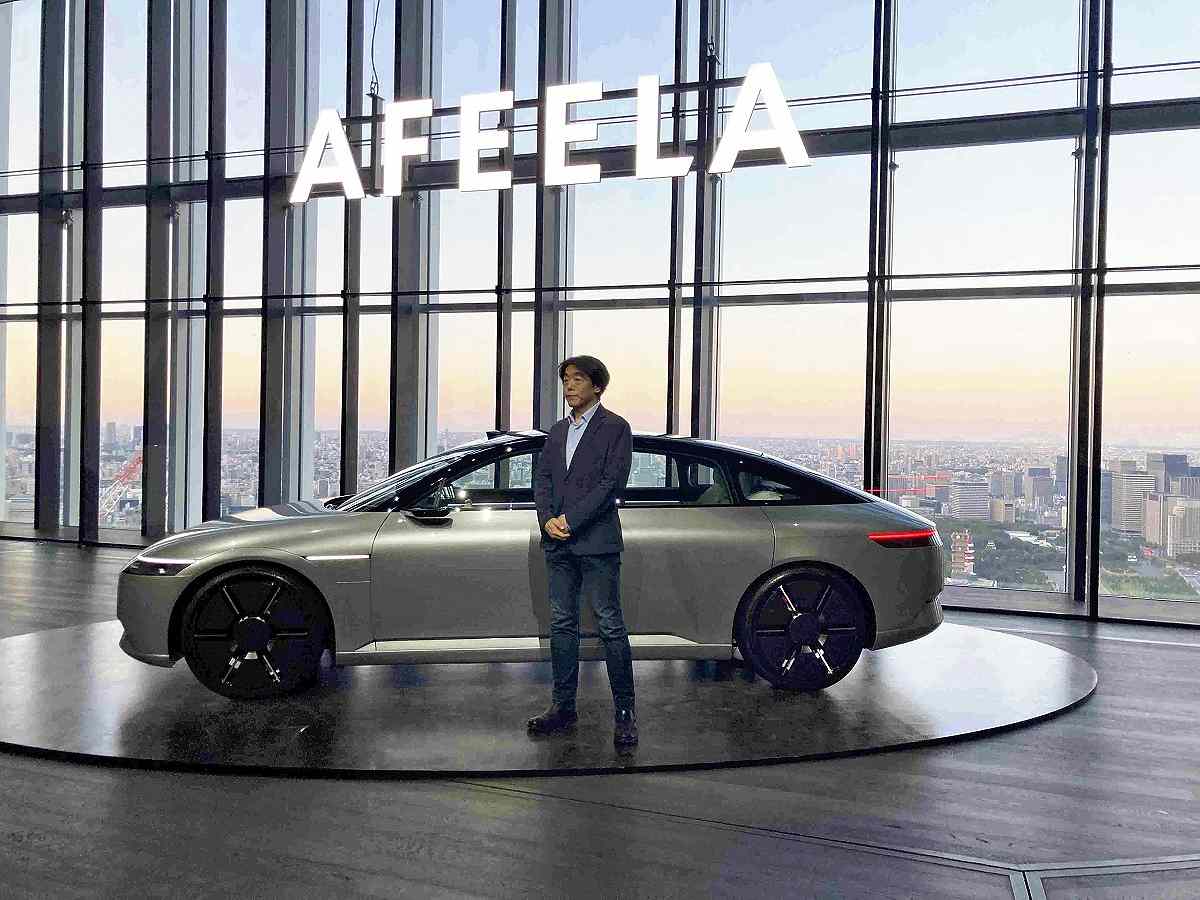 14:57 JST, October 24, 2023
Japanese automakers will vie with each other over the comfort and convenience of their electric vehicles' interior spaces at the upcoming Japan Mobility Show, formerly known as the Tokyo Motor Show, which starts Thursday at Tokyo Big Sight in Koto Ward, Tokyo. They will tout such elements as the cars' new entertainment features, but will there be enough appeal in their domestic technology, which has lagged behind that of U.S. and Chinese automakers?
Sony Group and Honda Motor Co. will exhibit for the first time in Japan a prototype of the Afeela EV, which they are developing through a joint venture. The vehicle is intended to drive itself, so a large screen has been installed in front of the driver's seat, allowing passengers to watch movies, listen to music and play video games.
The Afeela EV is designed to be a "smartphone on wheels" that lets passengers enjoy various forms of entertainment, Sony's area of strength.
Izumi Kawanishi, originally from Sony, is the president of the joint venture, Sony Honda Mobility Inc. Kawanishi indicated that the company would allow external engineers to participate in the development of applications to entertain passengers.
Users can download software to the car, just like they do with smartphones. Sony Honda Mobility aims to establish a business model to earn money through in-app purchases, like PlayStation home game consoles.
Chinese automakers such as BYD are prominent in the field of EVs, as is U.S. EV maker Tesla Inc.
"EVs in China have been making rapid progress and use a smartphone-like system, but I don't think there's anything unique about them," Kawanishi said at a press conference, expressing his determination to compete.
The Afeela prototype to be exhibited at the show is a sedan model. It uses Sony's sensor technologies to help avoid collisions during autonomous driving.
The company will start to take orders online in the first half of 2025, aiming to deliver the Afeela cars to customers in North America in the spring of 2026 and to those in Japan in the second half of 2026.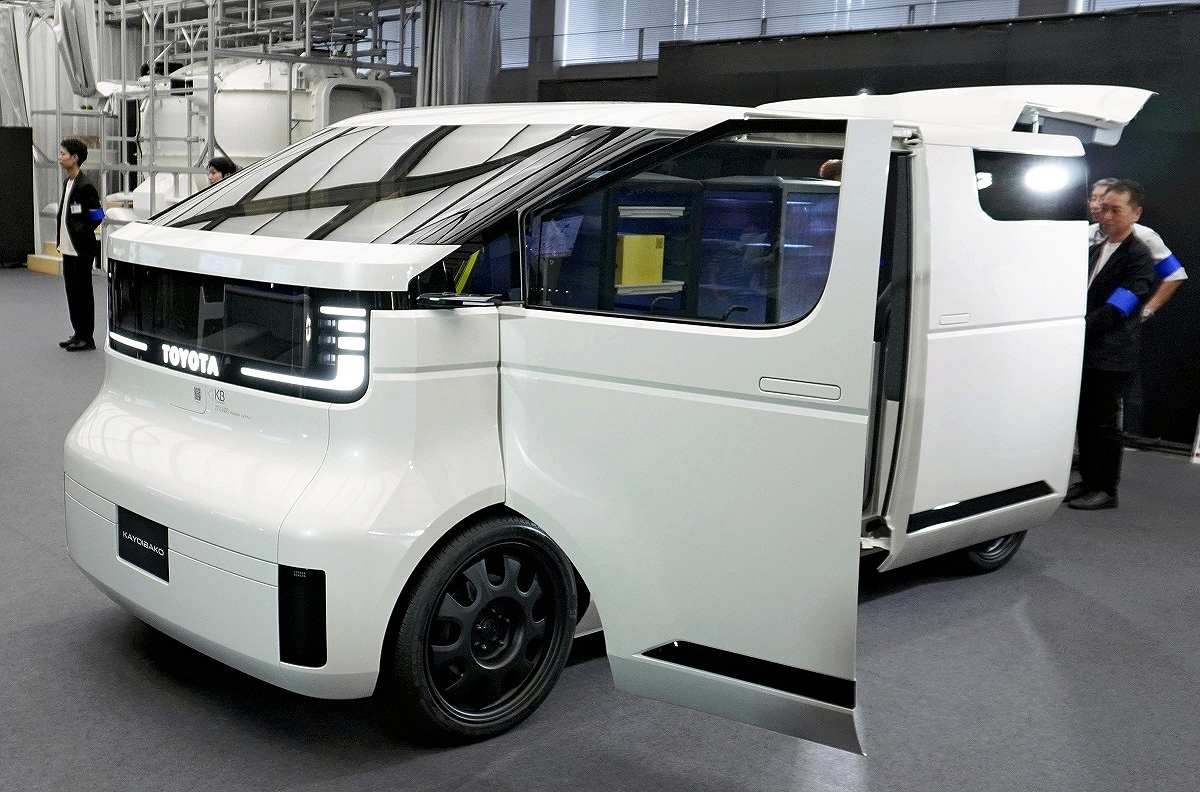 Toyota Motor Corp. will exhibit a prototype of its box-shaped Kayoibako EV minivan at the 2023 show. To achieve a spacious interior, the vehicle uses slimmer batteries than usual. It's designed to cater to different purposes such as camping, and can also be used as a bus by increasing the number of seats.
Nissan Motor Co. will unveil a minivan prototype of its Nissan Hyper Tourer EV, which focuses on creating a high-quality interior space. The front seats can swivel 360 degrees so that front- and rear-seat passengers can talk face-to-face. Rear-seat passengers using a wearable display can see what is displayed on the front-seat screen, which will create a sense of unity among the passengers.
Among other exhibitors are Subaru Corp. with a sports car, Suzuki Motor Corp. with a sport utility electric vehicle concept and Mitsubishi Motors Corp. with an electrified concept car that combines the road handling of an SUV with the comfort and user-friendliness of a minivan.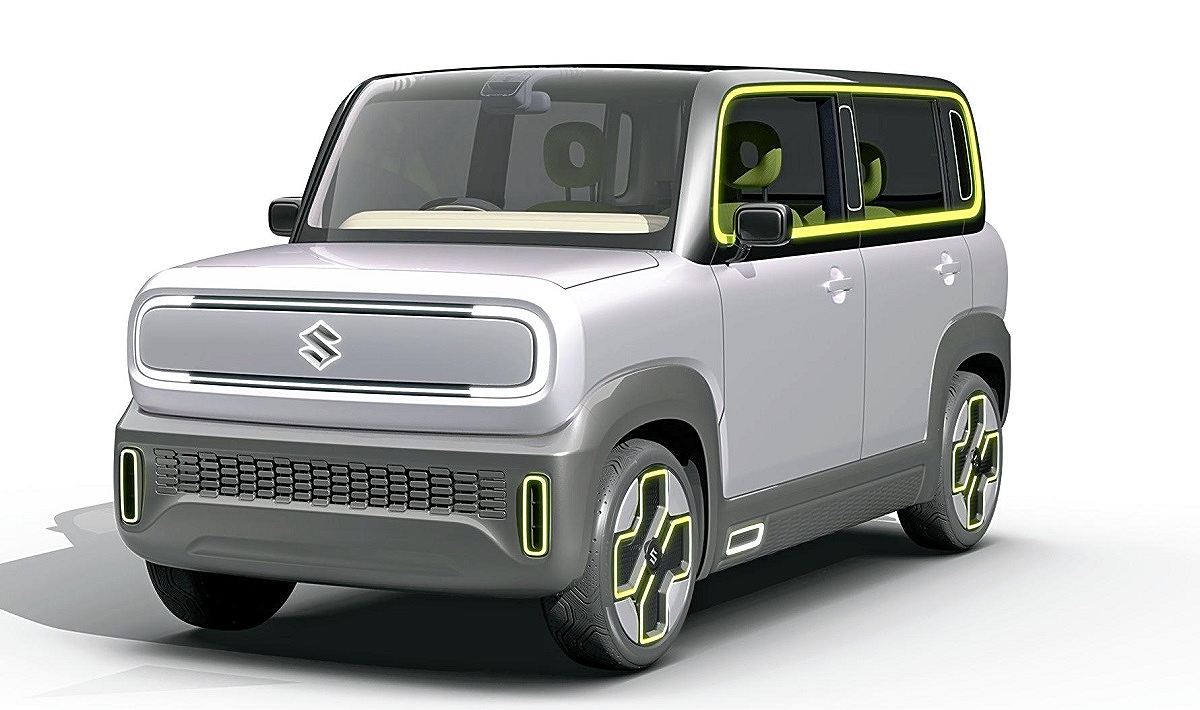 Add TheJapanNews to your Google News feed.