SK Hynix's Moves Watched Over Kioxia-Western Digital Merger; Major Chip Industry Players Have Interests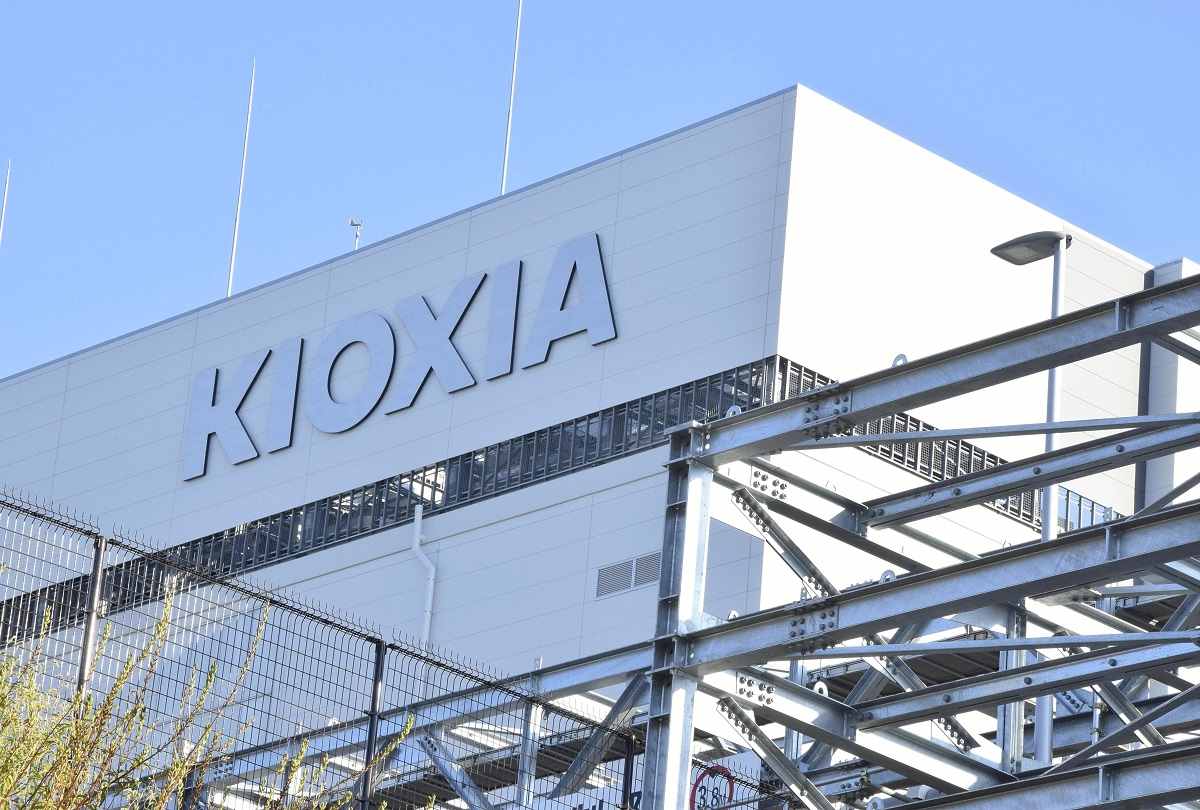 16:19 JST, October 19, 2023
The moves of South Korea's SK Hynix Inc. have become a focal point in negotiations on a merger between memory chip giant Kioxia Holdings Corp. and U.S. partner Western Digital Corp.
The planned merger requires the consent of investors in Kioxia, previously Toshiba Memory Corp., but SK Hynix, which holds an indirect stake in the Japanese company, has not backed the integration. From the standpoint of economic security, the Japanese and U.S. governments have been also involved in the negotiations. However, the negotiations remain in flux.
Kioxia was established after being spun off from Toshiba Corp.'s memory chip business and sold to a consortium of U.S. investment fund Bain Capital, SK Hynix and Japan's Hoya Corp. in 2018. At that time, an agreement was signed that consent from its investors is needed for a merger involving Kioxia.
One reason for SK Hynix's reluctance to give its nod is the possibility of intensifying competition after the merger. SK Hynix is looking to work together with Kioxia, but depending on the type of chips, the merged company may hold an excessive market share, possibly violating antitrust laws.
Under the envisaged merger, Western Digital plans to spin off its memory business to create a new company, which, along with Kioxia, will be under the umbrella of a holding company to be established in the United States.
As Western Digital is expected to own 50.1% of the new holding company, SK Hynix appears to be concerned that the merger could strengthen the U.S. company's clout.
Kioxia is seeking ¥2 trillion in loans from three Japanese megabanks and the Development Bank of Japan to fund immediate working capital and for other purposes. The lenders plan to issue a commitment letter as early as Friday, but a decision has not yet been reached, in light of SK Hynix having not consented to the merger.
In case the negotiations fall through, a proposal has emerged that SoftBank Group will invest in Kioxia. SoftBank plans to establish data centers in various locations to process information because generative AI is becoming prevalent. It is believed that SoftBank is seeking a way to secure stable procurement of memory chips to store data.
"Kioxia and Western Digital have already teamed up at some of their factories. So the effects of their merger, such as improved technological capabilities and business growth, will be limited," said Akira Minamikawa of British research firm Omdia.
According to sources, efforts have been made behind the scenes to persuade SK Hynix and other entities involved. However, even if the plan moves forward, many challenges remain as the envisaged merger could draw scrutiny by antitrust authorities in some relevant countries.
Add TheJapanNews to your Google News feed.