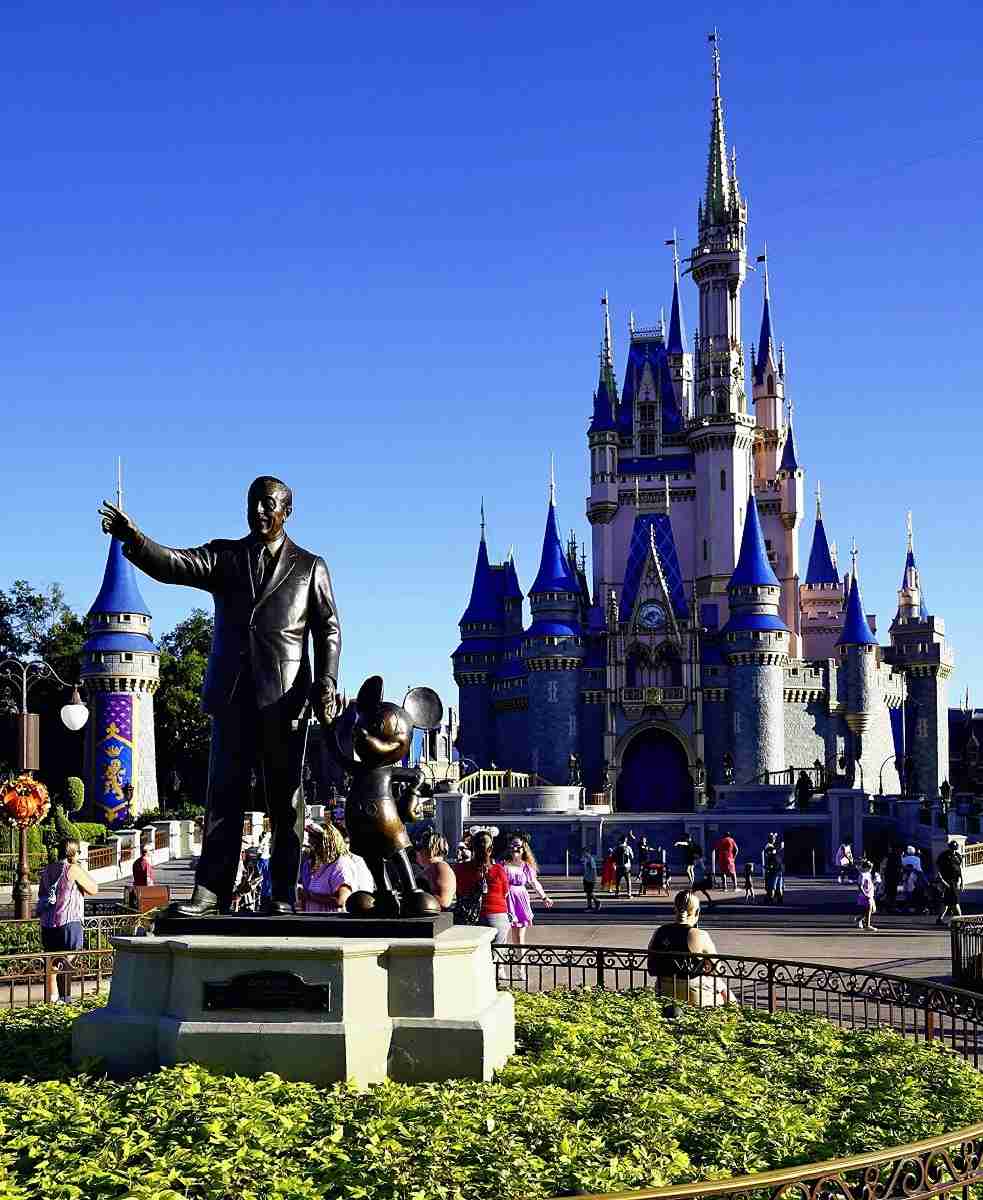 16:06 JST, October 16, 2023
NEW YORK — The Walt Disney Co. celebrated its 100th anniversary on Monday. Over that century, it has grown into one of the world's largest entertainment companies by transforming amusement parks and animated cartoons — once thought to be only for children — into fun for adults, too. It has also had a significant impact on Japan.
$82.7 billion in sales
Disney was co-founded by Walt Disney and his elder brother Roy on Oct. 16, 1923. In 1937, it released "Snow White," the world's first feature-length animated film in color. The company entered the theme park business in 1955 with the opening of Disneyland in California.
After Walt's death in 1966, the company continued to expand its business through acquisitions. Sales reached a record $82.7 billion (¥12.4 trillion) in the most recent fiscal year ending September 2022. With market capitalization of more than $150 billion, Disney is one of the biggest companies on Earth.
Disney currently operates 12 theme parks in six cities around the world. According to the U.S. Themed Entertainment Association, 119 million people visited Disney parks worldwide in 2022.
The Magic Kingdom in Florida had the top attendance in the world, and Disney theme parks overall took seven places out of the top 10.
Dreamland
Tokyo Disneyland opened in 1983. It introduced to Japan the concept of a theme park that reproduced foreign theatrical worlds and streetscapes, and the idea was taken up by Huis Ten Bosch, Universal Studios Japan and other parks nationwide.
"By creating a complete worldview, Disney created a dreamland that both adults and children can be caught up in," said Akinori Sugizaki, a visiting lecturer at Osaka International University. Sugizaki said the fact that visitors to the park can meet Mickey Mouse and other characters from movies and picture books has also contributed to its popularity.
The late mangaka Osamu Tezuka was so smitten with Disney movies, he is said to have watched "Snow White" about 50 times.
The method of smoothly moving animation cells in time with music became the model for subsequent animated films. The idea of "creating a film that surpasses Disney" was a long-held wish of the Japanese animation industry and a driving force behind its development.
Business slump
However, Disney's business has struggled recently. Its video distribution service — launched in 2019 — has been sluggish, and final profits in the April-June 2023 period recorded a deficit of over $400 million for the first time in three years since the pandemic began.
Stock prices also hit the lowest level since 2014. The company announced in February that it would cut about 7,000 jobs, or 3% of its workforce.
Bob Iger, known as a shrewd businessman, returned as Disney's chief executive officer in November 2022. During Iger's tenure as CEO from 2005 to 2020, Disney acquired a number of production companies, including that of the Star Wars franchise, doubling the company's sales.
Rapid business expansion led to large investments, which also contributed to the company's sluggish performance. Shareholders have increasingly criticized Disney for its failure to train a successor to replace Iger and its excessive investments in the past.
Walt Disney said: "Disneyland will never be completed. It will continue to grow as long as there is imagination left in the world."
Disney has grown by creating new characters. It is now at a turning point as to whether it can continue to grow through its imagination.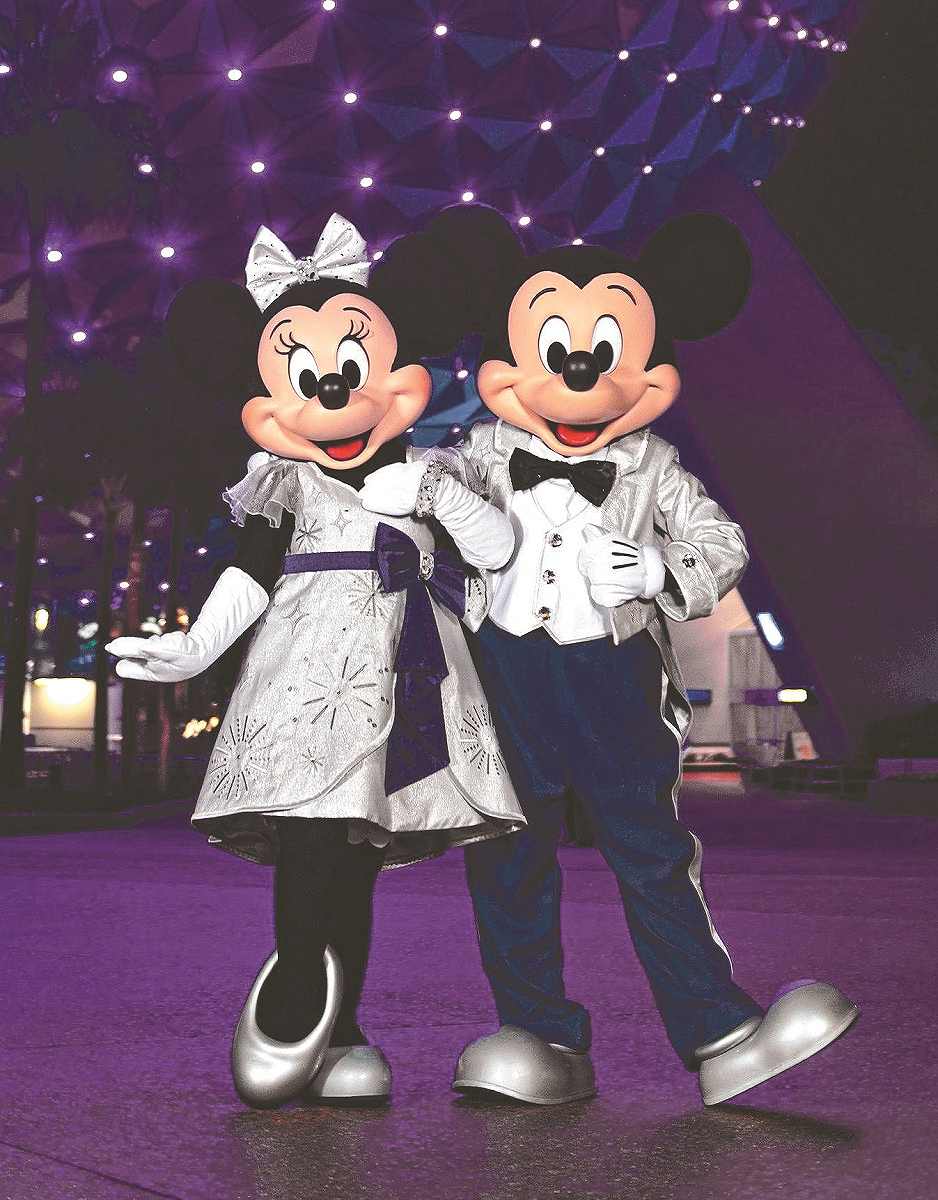 Add TheJapanNews to your Google News feed.