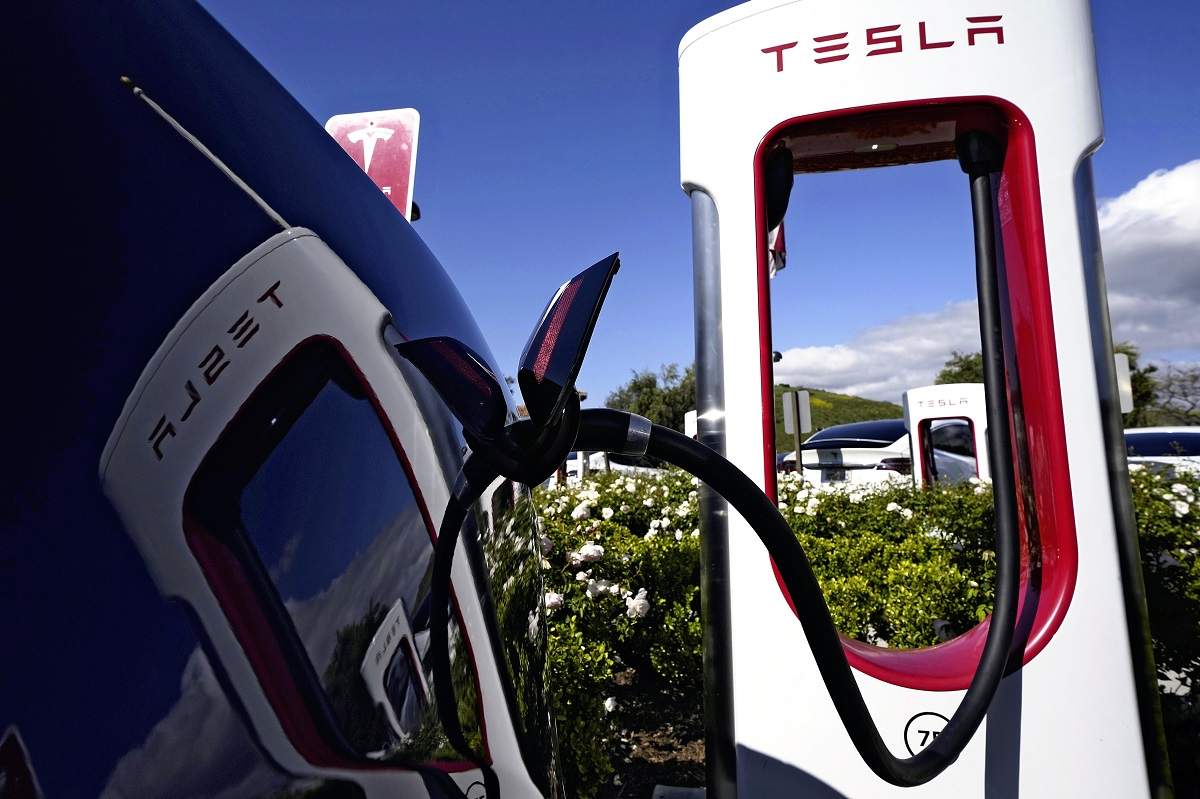 1:00 JST, October 2, 2023
U.S. automaker Tesla Inc. is gaining momentum in a struggle among automakers for dominance in electric vehicle charging systems in North America.
But there are also moves to prevent Tesla from dominating the entire EV-related market as the automaker is seen to be seeking profits by commercializing such information as driving conditions and vehicle charging history.
More automakers plug in
Since spring, Tesla's EV charging system has been emerging as the industry standard in the U.S. market. In May, Ford Motor Co. said that it would adopt Tesla's EV charging method. General Motors Co. and Mercedes-Benz AG joined the move in June and July, respectively. Japanese companies, including Nissan Motor Co. and Honda Motor Co., also followed suit.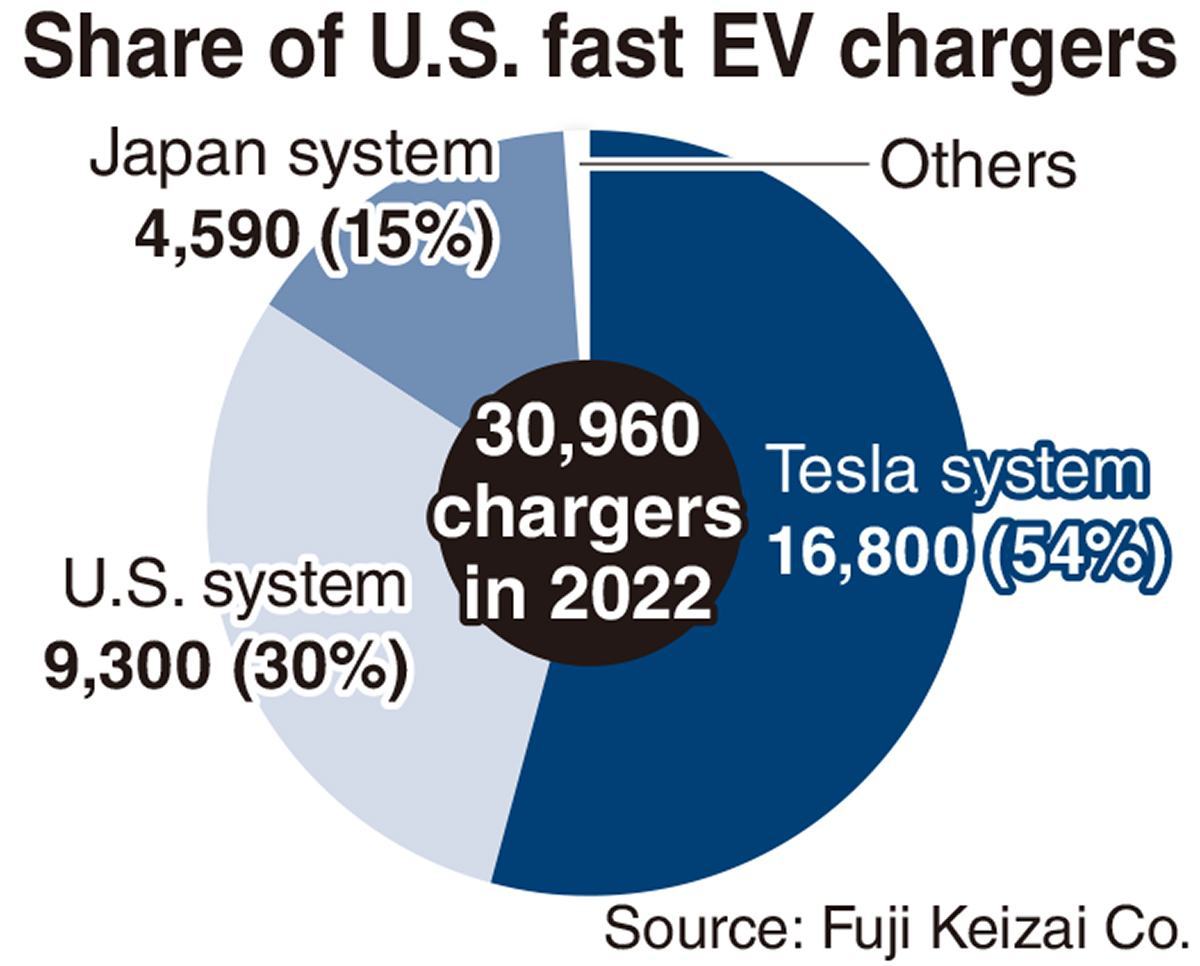 What is driving this is Tesla's large fast-charging network. About 17,000 of the approximately 30,000 fast chargers in the United States are based on the North American Charging Standard (NACS) developed by Tesla. The Combined Charging System (CCS) Combo 1, a U.S. standard for charging electric vehicles, accounts for 30% of the total and Japan's CHAdeMo EV charging standard account for 15%. Unlike gasoline-powered vehicles, it is important for EVs how many charging stations they are able to access.
Honda, which will adopt the Tesla system in 2025, is developing equipment that will allow EVs compatible with the conventional U.S. charging system to be connected to the Tesla system. However, since it takes time and effort to connect and disconnect the equipment, the company is believed to have judged that fully adopting the Tesla system will be more convenient.
'Treasure chest of data'
Even companies that use the Tesla system are wary of the growing dominance of the automaker through its charging network.
By opening its charging network to competitors, Tesla can collect the usage fee for the charging facilities. It is believed that Tesla is also able to collect various data through the network, including on each vehicle's driving conditions and charging history.
Tesla has not disclosed specific information regarding the data. But a senior official of Japan's Economy, Trade and Industry Ministry said the current dominance of Tesla could be even stronger if the company turned the data into a business since EVs are, according to a major Japanese automaker, a "treasure chest of data."
In July, seven global automakers, including Honda, GM and South Korea's Hyundai Motor Co., announced the establishment of a joint venture to develop charging facilities in North America. They aim to build 30,000 charging stations that will be compatible with the Tesla and U.S. charging systems by 2030.
Honda also agreed with BMW AG and Ford in September to establish a joint venture that will utilize EVs to ensure a stable supply of electricity. They are apparently aiming to take the initiative in building information infrastructure that connects EVs and electric power companies.
Add TheJapanNews to your Google News feed.