In Japan-1st, Isuzu Motors to Release Diesel-powered Light Truck Drivable with Standard Licenses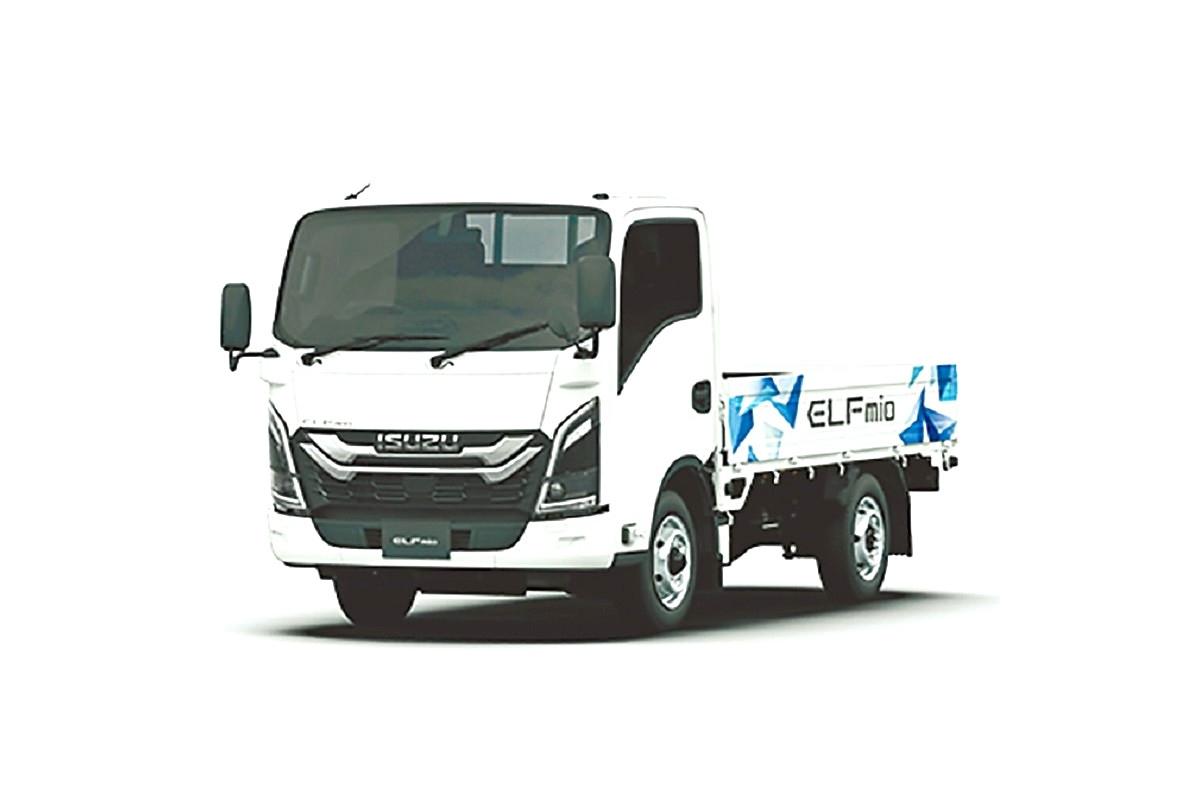 20:00 JST, September 28, 2023
Isuzu Motors Ltd. plans to market a diesel-powered, light-duty truck drivable by people who hold a standard driver's license.
The firm intends to launch the new vehicle, which will have a gross weight of less than 3.5 tons, by next summer.
Although diesel-powered light trucks are popular in Japan, their high gross weights means holders of standard licenses cannot get behind the wheel of such machines. It is hoped that the new light truck will help ease truck-driver shortages by expanding the pool of potential drivers to include young people and part-time workers who cannot presently operate larger vehicles.
Isuzu's new model — Elf mio — will be marketed domestically as part of the firm's mainstay Elf series, which is marketed overseas under the N-Series. An electric vehicle model is also in the works.
In the past, light trucks with a gross weight of less than 5 tons could be driven by holders of a standard driver's license. However, under the amended Road Traffic Law that came into effect in 2017, vehicles with a gross weight of between 3.5 tons and 7.5 tons can only be operated by people who hold a semi-mid-sized motor vehicle license.
People who acquired standard licenses prior to the amendment can still drive vehicles with a gross weight of less than 5 tons, but people who obtained a standard license after the amendment can only operate vehicles with a gross weight of less than 3.5 tons. This has led to calls for trucks drivable by young people or part-time workers — such as for home delivery purposes, among other duties — who obtained standard licenses under the new system.
Last year, Hino Motors Ltd. began marketing EV trucks operable with a standard license. However, electrically powered trucks suffer from short cruising ranges and a lack of charging facilities, among other issues.
Isuzu has thus been developing diesel-powered light trucks that can carry more cargo than similar EV models that rely on heavy batteries. Isuzu's new vehicle meets the size requirements for small cargo trucks and has a lighter engine and transmission, allowing it to carry loads of up to about 1.5 tons.
A vehicle's gross weight is determined by its total weight when loaded to capacity with cargo and passengers. For example, a 2-ton truck generally refers to a truck that can carry a load of up to 2 tons, such as Isuzu's conventional Elf light truck.
The logistics field is suffering from an increasingly serious labor shortage. With a tightening of overtime regulations for truck drivers scheduled to take effect in April 2024, Nomura Research Institute Ltd. estimates that in 2030, the nation will be unable to transport about 35% of its cargo.
Add TheJapanNews to your Google News feed.