Approval of New Alzheimer's Drug Could Be Turning Point for Dementia Treatment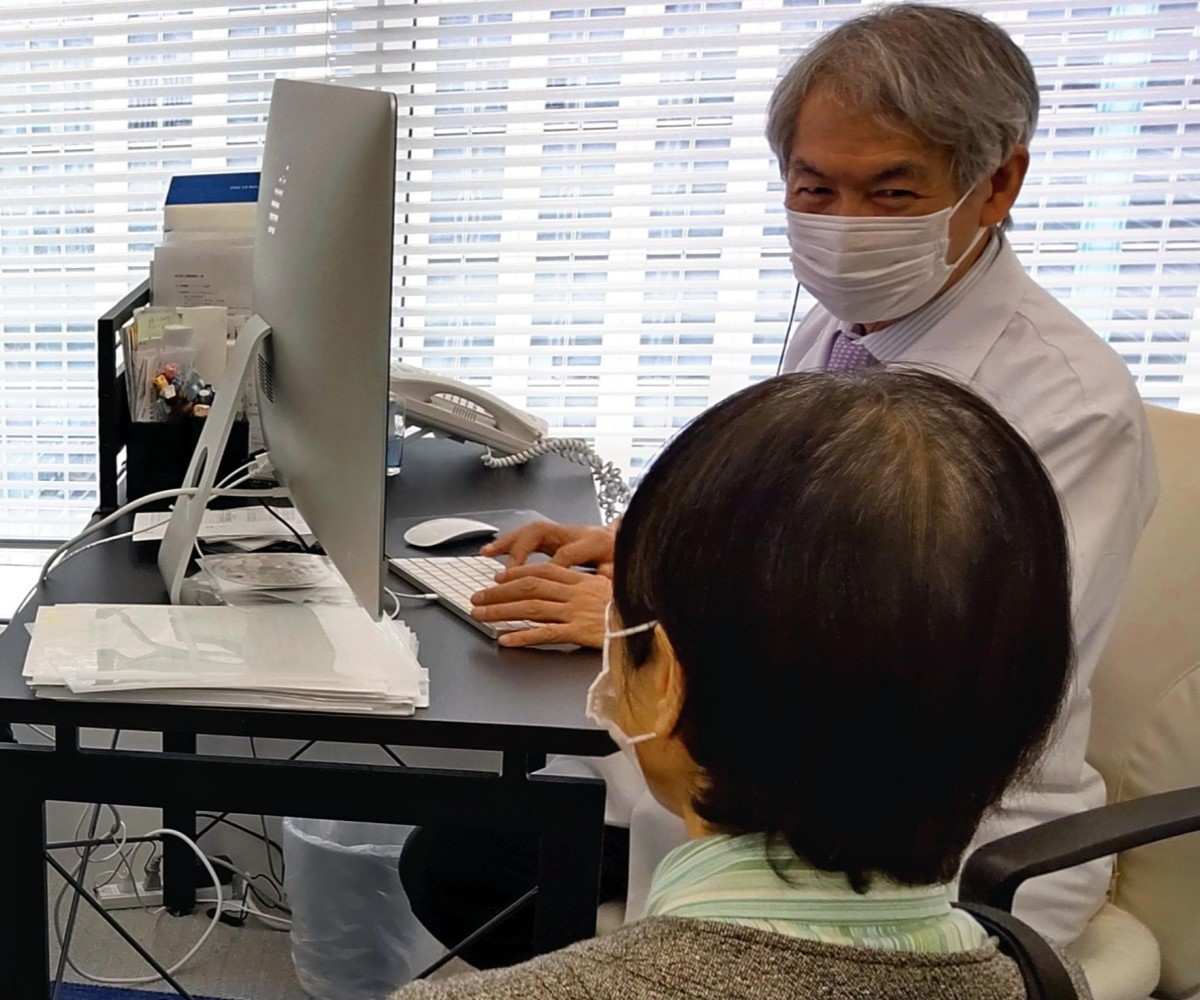 17:51 JST, August 22, 2023
Expectations are growing that the health ministry's approval of Lecanemab, a new drug for the treatment of Alzheimer's disease, could be a turning point for the treatment of dementia.
The manufacture and sale of Lecanemab, jointly developed by Eisai Co. of Japan and Biogen Inc. of the United States, was approved Monday by an expert panel of the Health, Labor and Welfare Ministry. It is the first drug proven to be effective in slowing the progression of Alzheimer's by removing a substance believed to cause the disease.
The ministry is expected to give its formal approval soon, with Lecanemab coming into practical use this year.
To provide early-stage Alzheimer's patients with appropriate treatment, however, it will be necessary to ensure the medical system can deal with the new drug's potential side effects. It is also important to deliver accurate information to members of the general public and medical workers.
Slowing progression
"We've been waiting for a new drug. I hope she'll be one of the first to be treated," said a 84-year-old Tokyo man, whose wife, 77, is in the early stages of Alzheimer's.
"I can't tell whether my condition has gotten worse. But cooking has become a bit troublesome," the wife said.
The husband said he feels like her symptoms are gradually worsening. "I hope the new drug will hold back further deterioration," he said.
The woman's doctor, Heii Arai of Alzclinic Tokyo, expressed hope for Lecanemab.
"The new drug will be a groundbreaking tool for doctors dealing with dementia patients. It has the possibility to drastically change dementia treatment, which has been difficult," Arai said.
Lecanemab is the first drug to be confirmed effective in slowing the progression of Alzheimer's by removing a protein called amyloid-beta, which is believed to cause the disease.
Conventional medication to treat dementia, such as Aricept, aims to temporarily improve symptoms by activating nerve cells in the brain, using a completely different mechanism from Lacanemab.
The expert panel gave the green light for its formal approval, noting the results of clinical testing. According to the final-stage clinical trials, administering the drug over 18 months reduced the progression of symptoms in a group of patients by 27%.
Eisai said the figure represents a slowing of 7½ months in the progression of dementia, adding that with prolonged use of Lecanemab, the onset of the moderate stages of the disease could be delayed by about three years.
Possible side effects
The expert panel also discussed measures against possible side effects.
Clinical trials observed cerebral edema in 12.6% of patients who received the drug and intracerebral hemorrhage in 17.3%, but there were few symptoms discernable to the patients.
However, three patients died overseas in cases in which it is believed the link to the new drug cannot be denied.
"The drug's administration should initially be limited to medical institutions with facilities and staff capable of dealing with side effects, such as those that can conduct regular imaging tests of brains," a member of the expert panel said. "It should be expanded gradually."
The U.S. Food and Drug Administration, which approved the drug in July, recommends genetic testing before initiating treatment to examine whether patients are prone to side effects.
Although genetic testing is unlikely to be required in Japan, some panel members have said it is necessary.
Accurate information
It should also be noted that the Lecanemab cannot be used for all dementia patients. The drug is meant for early-stage treatment of Alzheimer's disease. It will also be used for people with mild cognitive impairment, or MCI, a stage before developing dementia.
Eisai estimates that Japan has about 5 million early-stage Alzheimer's patients. But few people go to the hospital to be diagnosed.
Ryoko Ihara, chief physician at the department of neurology of the Tokyo Metropolitan Geriatric Hospital and Institute of Gerontology, stressed the importance of information.
"It's important to provide information to patients, their families and medical workers so they realize that it may be time to start treatment when they notice signs of forgetfulness," Ihara said.
Add TheJapanNews to your Google News feed.