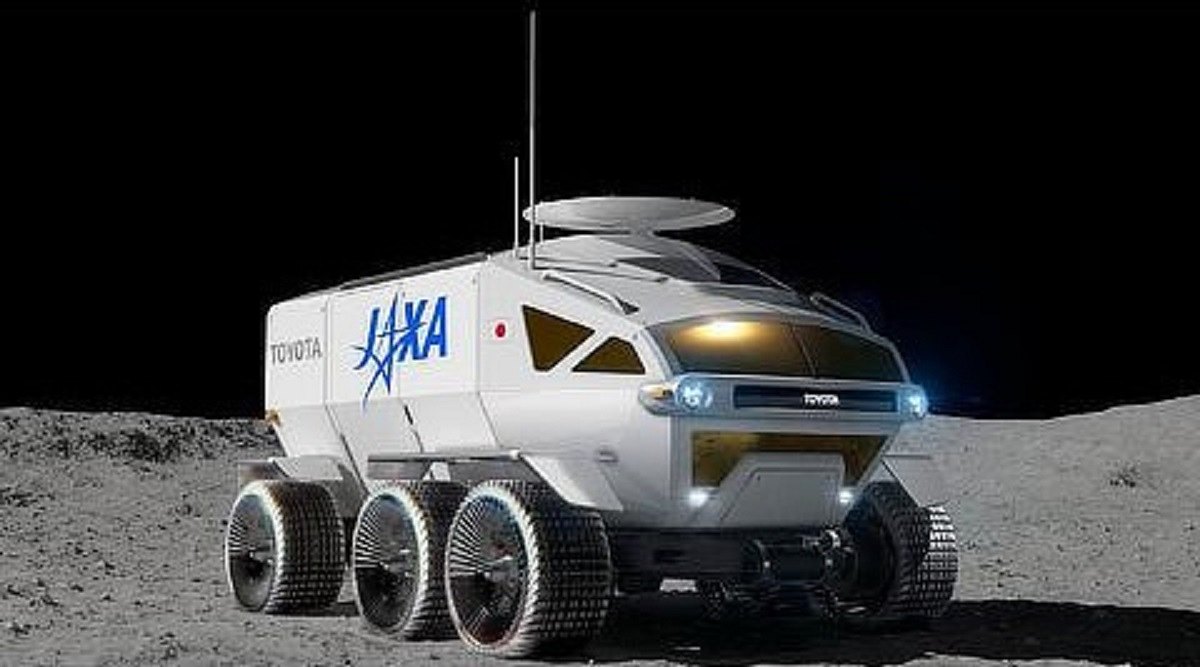 10:02 JST, July 23, 2023
TOKYO (Jiji Press) — Toyota Motor Corp. said Friday that it will build a full-size test vehicle for a manned pressurized moon rover by the end of fiscal 2023.
The Lunar Cruiser rover is under development by the automaker in collaboration with the Japan Aerospace Exploration Agency and Mitsubishi Heavy Industries Ltd.
A test course will be built at a Toyota research and development facility in fiscal 2024. The automaker plans to launch the rover into space in 2029.
The rover will be powered by regenerative fuel cells, capable of repeatedly using the water believed to be on the moon.
The small and lightweight regenerative fuel cell can be used on Earth, especially in remote islands and areas affected by disasters. Toyota hopes to create new businesses using the fuel cell in non-outer space areas as well.
Expected to weigh around 10 tons, the rover will have to withstand extreme differences in temperature on the moon, as well as adapt to the dusty environment.
The rover will have enough room for two people to live in for a month to ensure stable exploration of the moon surface on a long-term basis.
The know-how for creating a comfortable environment in a closed space can be utilized when considering in-car environments for self-driving vehicles on Earth.
"The regenerative fuel cell is an important piece of technology that can continue to generate power just by sunlight and water alone," Ken Yamashita, head of the project at Toyota, told a press conference in Tokyo. He voiced hopes to utilize the technology in areas other than mobility as well.
Mitsubishi Heavy is currently developing the LUPEX rover, an unmanned vehicle designed to investigate water resources on the moon. Its launch is expected for 2025.
The Toyota rover is expected to use Mitsubishi Heavy's space environment-resistant technologies.
Add TheJapanNews to your Google News feed.