Activist Shareholders Active: Record Number of Proposals Expected at Meetings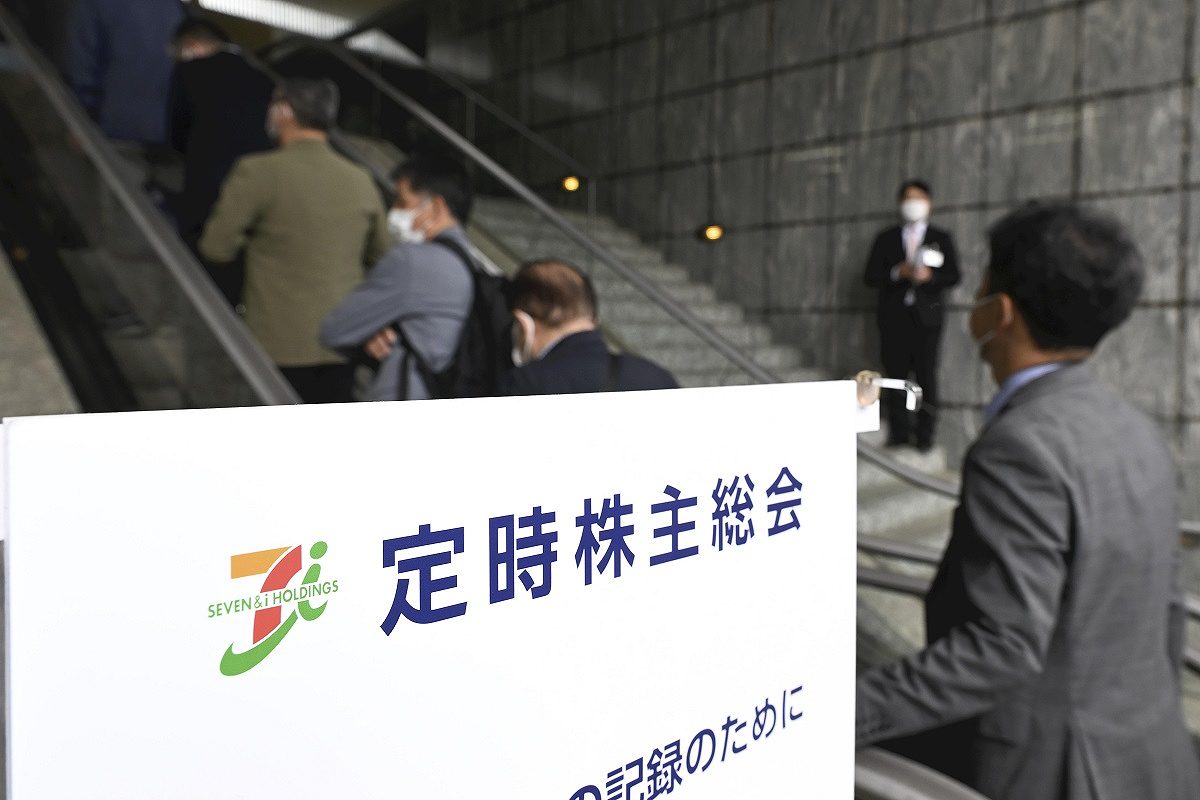 1:00 JST, June 14, 2023
Companies are expected to receive a record number of proposals from shareholders at their annual general shareholders' meetings this month.
Many such proposals are being made by activist shareholders, and intense battles are expected between companies and shareholders amid the growing push for better corporate governance.
According to the Tokyo Stock Exchange, about 2,300 companies — about 60% of listed companies whose fiscal year ends in March — are scheduled to hold their general meetings this month. About 600 will have their meetings on June 29.
By the end of May, 315 proposals had been made to 82 companies for June meetings, the Daiwa Institute of Research Ltd., said, topping the previous record of 285 proposals to 76 companies for June meetings last year.
The annual number of proposals is also likely to exceed that for the year to June 2022, when 330 proposals were made to 97 companies.
In March, the TSE asked listed companies to raise their stock prices and manage their businesses from the perspective of investors, seeking better price-to-book ratios (PBRs). That move made it easier for activist shareholders to make requests to companies.
Monex Group, Inc. Chief Executive Officer Oki Matsumoto, who also is an activist shareholder, said: "It's like water overflowed from a glass all at once, when the TSE's request came on top of the lingering desire for corporate governance and investor reforms."
In 2014, the Financial Services Agency introduced the Stewardship Code — guidelines for institutional investors — requesting them to actively work on the management of companies in which they invest.
The TSE also calls for the establishment of independent outside directors and information disclosure in its Corporate Governance Code, a set of governance guidelines for listed companies formulated in 2015.
Sluggish PBR
Oasis Management Co., a Hong Kong-based investment fund, asked general contractor Kumagai Gumi Co. to buy back its own shares and increase dividends. Oasis Management views it as problematic that Kumagai Gumi's capital tie-up with Sumitomo Forestry Co. in 2017 lowered the per-share value of the company's stock, and that Kumagai Gumi's PBR and profits have been stagnant due to a lack of complementary benefits from the tie-up.
Kumagai Gumi opposes the proposals, saying they will make it impossible to invest in the company's sustained growth.
Tsuyoshi Maruki, president and chief executive officer at Tokyo-based investment fund Strategic Capital Inc., said, "There are many company executives who either don't know how to improve their companies' stock prices or, even if they do know, they lack confidence and don't take the initiative."
Strategic Capital is asking Bunka Shutter Co., a building materials manufacturer, to increase dividends and abolish its chairman's position. Strategic Capital is pursuing the fact that Bunka Shutter's stock prices are inferior to its competitors and that its PBR is below 1, which in theory means it would be more beneficial to shareholders if the company were dissolved.
In addition to expanding returns, shareholders make a wide range of proposals, including addressing climate change.
For example, overseas asset management companies and others have asked companies — including Toyota Motor Corp., Mitsubishi Corp. and Japan's three megabank groups of MUFJ Bank, Sumitomo Mitsui Banking and Mizuho Bank — to disclose such information as the status of their decarbonization efforts.
Add TheJapanNews to your Google News feed.