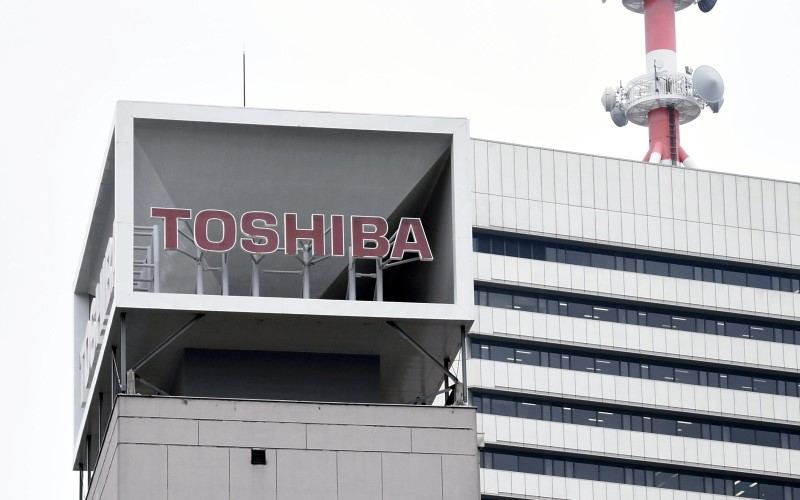 8:00 JST, March 16, 2023
TOKYO (Jiji Press) — With this year's shunto spring wage negotiations reaching their climax, many major companies on Wednesday offered to fully meet pay hike demands from their labor unions, reflecting competition for skilled workers.
This came despite many unions making ambitious pay-scale hike demands of levels unseen in recent years in response to historic price increases.
Among major electronics makers, Hitachi Ltd., Toshiba Corp., Fujitsu Ltd., NEC Corp., Mitsubishi Electric Corp. and Panasonic Holdings Corp. each offered to fully accept the labor side's demand for a pay-scale hike of ¥7,000 per month.
Labor unions of major electronics firms conventionally make uniform pay requests. This year, they set the minimum acceptable level of response from the company side at ¥5,000, or more than triple the previous year's level of ¥1,500.
In the automobile sector, Toyota Motor Corp. and Honda Motor Co. fully accepted the labor side's pay hike demands in February, effectively wrapping up their shunto talks ahead of other major automakers.
Nissan Motor Co. and Mitsubishi Motors Corp. also offered to fully meet their unions' demands before the climax of shunto negotiations on Wednesday. Subaru Corp. accepted its union's request in full as well.
"There is a major trend to create a more livable environment, with consideration for recent price increases and various social changes," incoming Toyota President Koji Sato told a press conference in the city of Toyota, Aichi Prefecture, on Wednesday.
Sato said it is good if Toyota's early conclusion of wage negotiations is changing things for the better.
Among major heavy machinery makers, facing wage-improvement requests worth ¥14,000, Mitsubishi Heavy Industries Ltd. and IHI Corp. accepted their unions' demands in full for the first time in 49 years.
Add TheJapanNews to your Google News feed.