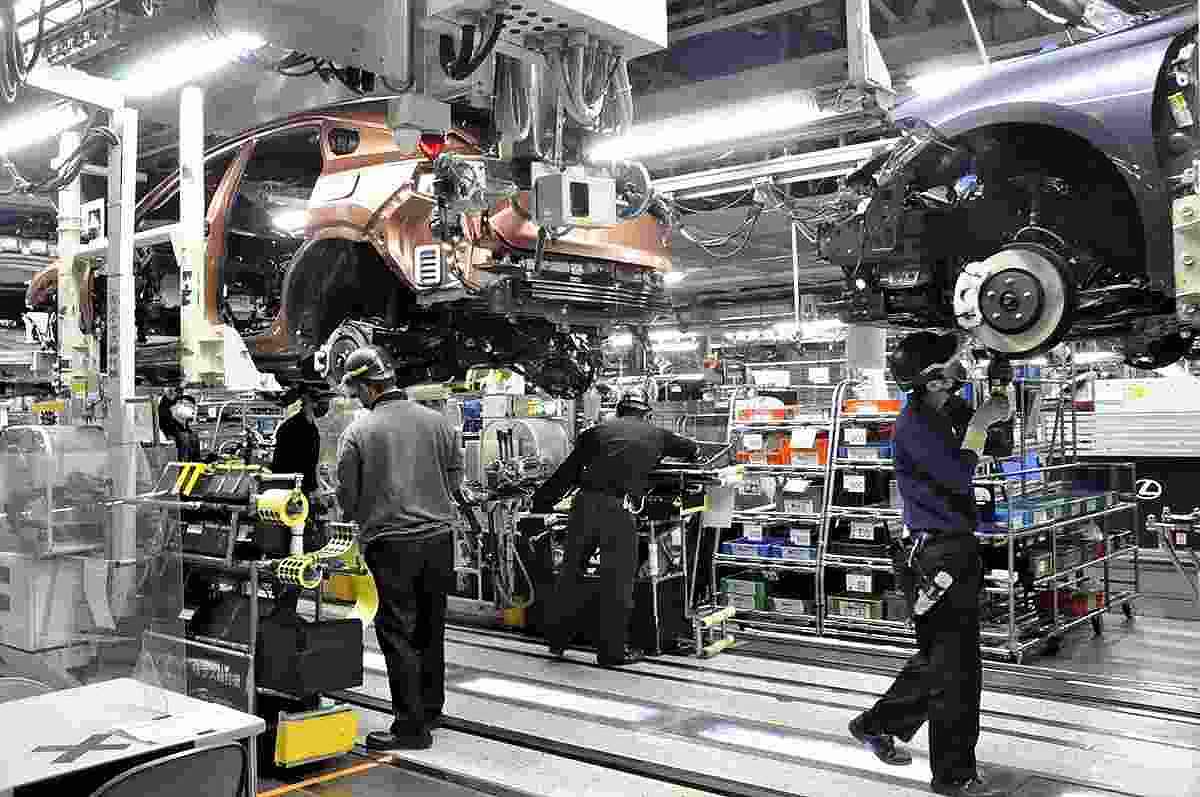 10:30 JST, February 15, 2023
TOKYO (Jiji Press) — Many Japanese manufacturers have revised down their earnings forecasts for the current fiscal year to March while reporting sluggish earnings in April-December 2022, due to higher material costs and semiconductor shortages.
On the other hand, nonmanufacturing companies, especially airlines and leisure-related companies, are picking up as economic activities stalled by the COVID-19 pandemic have been resumed.
According to SMBC Nikko Securities Inc., 1,048 companies in the Tokyo Stock Exchange's broad TOPIX index released April-December results by Thursday, and both their combined sales and profits in the first three quarters of fiscal 2022 declined year on year.
Among the companies, manufacturers saw their combined net profits fall 4.7%, while nonmanufacturers saw their net profits jump 17.2%.
For the full fiscal year, 125 manufacturers downgraded their projections. Such companies were "more than usual," said Hikaru Yasuda, senior equity strategist at SMBC Nikko. Meanwhile, 78 nonmanufacturers raised their forecasts, expecting higher net profits.
Major automakers generally posted higher April-December sales and profits, but the positive effects of a weaker yen on their earnings appeared to be offset by higher material costs.
Nissan Motor Co. logged a 50% rise in operating profit, but Representative Executive Officer Ashwani Gupta suggested that sharp rises in material prices significantly pushed down the profit.
Honda Motor Co. on Friday also reported a profit rise in the nine-month period, while Toyota Motor Corp.'s net profit dropped 18.0%, reflecting expensive materials.
Nidec Corp., which manufactures electric vehicle motors, cut its full-year forecast, citing an economic slowdown in China.
The yen's rapid depreciation has been a tailwind for manufacturers, but the Japanese currency rebounded late last year. If the yen strengthens further, the earnings of export-oriented companies such as automakers could deteriorate, said Daiwa Securities Co. senior strategist Kenji Abe.
Considering the currency market trend, as well as a decrease in shipments of synthetic resins and other products for automobiles, Sumitomo Chemical Co. slashed its full-year net profit projection by ¥105 billion to zero.
Meanwhile, the outlook for the service sector, including transportation and leisure businesses, is brightening after the Japanese government relaxed its COVID-19 border control measures last October.
ANA Holdings Inc. boosted its full-year net profit estimate by ¥20 billion to ¥60 billion. Demand for domestic passenger flights has recovered to about 90% of pre-pandemic levels. And after the easing of border controls, "Demand from inbound passengers began to recover," Kimihiro Nakahori, executive vice president of the major airline group, said.
Oriental Land Co., the operator of Tokyo Disneyland and DisneySea theme parks, also upgraded its full-year projection, seeing strong sales of high-priced tickets. "Demand that was suppressed [amid the pandemic] will return," said Yuichi Katayama, executive vice president of the company.
SMBC Nikko's Yasuda is paying attention to wage hikes by major companies. "Their earnings in the next fiscal year will depend on whether they are able to improve productivity and absorb higher labor costs while raising wages," Yasuda said.
Add TheJapanNews to your Google News feed.