Shimizu develops AI fire-extinguisher system to protect historical structures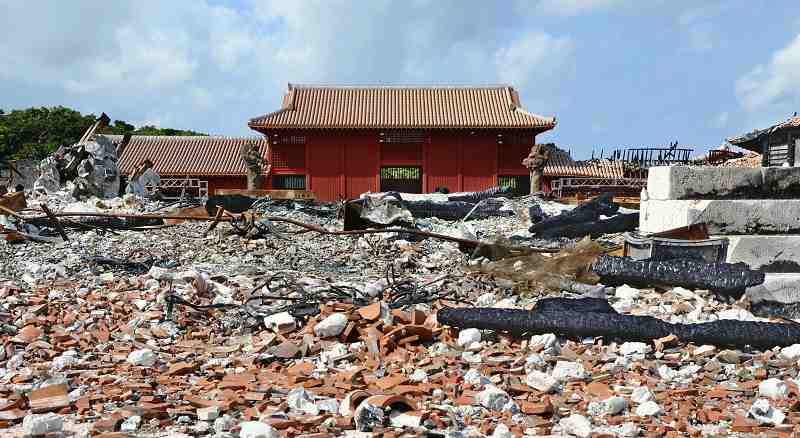 20:00 JST, August 12, 2022
Shimizu Corp. has developed technology that uses artificial intelligence to protect wooden cultural properties from fires and plans to mainly have it be implemented at historical buildings from April.
The technology, which uses AI to quickly analyze camera images to detect fires, will first be installed at the planned site for the former residence of industrialist Eiichi Shibusawa. The building is being relocated to Tokyo from Aomori Prefecture.
With the combined functions of surveillance cameras and fire extinguishers, the envisaged system analyzes flames and smoke captured by the cameras and automatically sprays water. The cameras can detect even small fires at a distance. If a suspicious person is detected, the system notifies a security company to prevent an arson attack before it happens.
The sensors of most existing fire-extinguisher systems are not triggered until the fire becomes larger, possibly delaying when the fire is put out. The current systems also activate all the fire-extinguishing equipment on the premises simultaneously, risking running out of water before the fire is completely put out or causing damage due to water pressure.
There have been a number of fires involving important wooden buildings in Japan and abroad, such as Naha's Shuri Castle, in which the Seiden main hall was destroyed, and the Notre Dame Cathedral in Paris.
"We hope to use our cutting-edge technology to help protect Japan's cultural assets," said a Shimizu employee in charge of the new system.
Add TheJapanNews to your Google News feed.