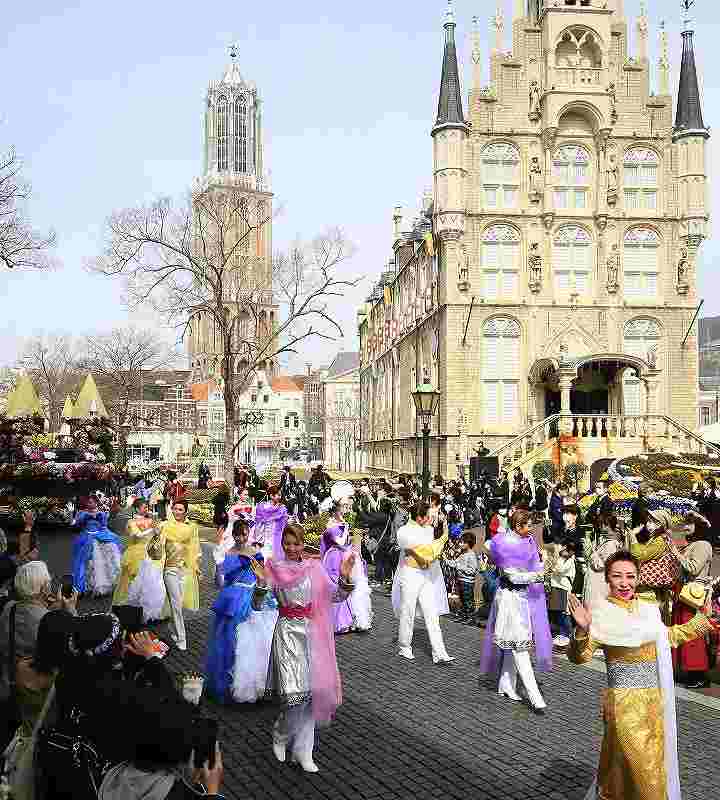 13:26 JST, July 21, 2022
The Huis Ten Bosch theme park in Nagasaki Prefecture is in the final stages of being sold to a Hong Kong investment firm, according to sources.
The sale is likely to amount to several tens of billions of yen, the sources said.
Major travel agency H.I.S. Co. owns 66.7% of the stock in the park's operating company, Huis Ten Bosch Co., and plans to sell most of them, the sources said. The official decision on selling the Dutch-themed resort in Sasebo is expected to be made in as early as August.
The remaining Huis Ten Bosch stock is held by five other firms, including Kyushu Electric Power Co. and Kyushu Railway Co., that also plan to sell their shares.
The theme park will continue its operations under the Hong Kong firm.
H.I.S. has been hit hard by the pandemic, logging a record consolidated net loss in its business year ending October 2021. Huis Ten Bosch, though, has been seeing an increase in the number of visitors.
Huis Ten Bosch's consolidated financial settlement for its first half through March this year showed its operating net profit back in black for the first time in three years.
The sources believe H.I.S. made the decision to sell Huis Ten Bosch while its business performance is improving.
H.I.S. bought Huis Ten Bosch in 2010, with the other five Kyushu-based firms also investing in the operating company.
The theme park opened in 1992, but due to low attendance, it filed for bankruptcy protection under the Corporate Reorganization Law in 2003. The company was then under an investment firm connected to major financial services firm Nomura Holdings, Inc. that paved the way for the sale to H.I.S.
Add TheJapanNews to your Google News feed.