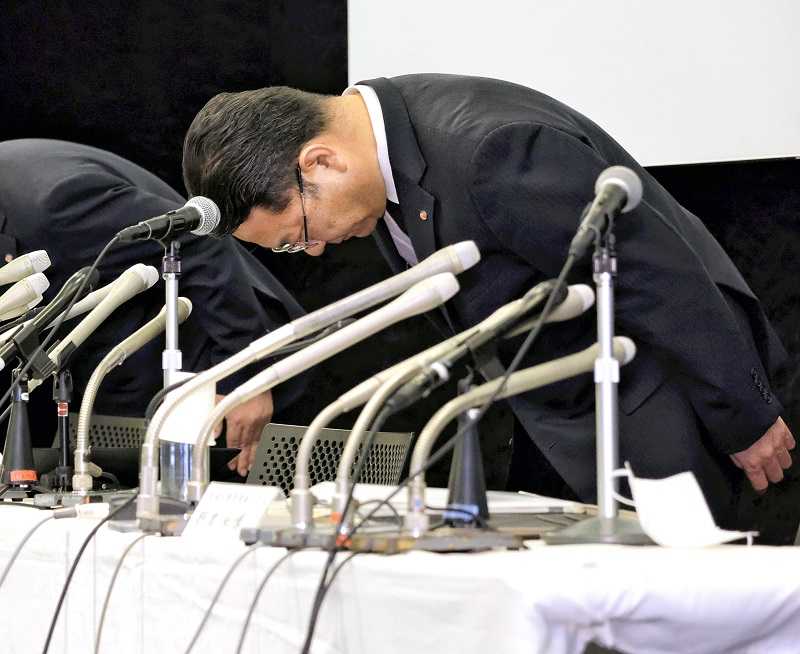 16:03 JST, June 25, 2022
TOKYO (Jiji Press) — Stock price manipulation by former officials at SMBC Nikko Securities Inc. was caused by an extraordinary failure of compliance, a report from a committee commissioned by the company to investigate the case said Friday.
Acknowledging massive buy orders using the brokerage firm's own funds to sustain certain stocks' prices as "misconduct," the report stressed that normative consciousness is weak across the company and that it is in an "extraordinary sate" of compliance failure that is "intolerable."
The investigative committee, composed of outside lawyers, also said that although a file attached to an email sent to SMBC Nikko President and CEO Yuichiro Kondo referred to transactions in question, Kondo answered that he "did not recognize" what were written.
"If I became aware [of the problem], I would have stopped the acts," he was quoted as saying.
The file partly informed of a plan to "support prices on [the company's] own account if block trades trigger sell-offs," the report noted.
In block trades, securities firms buy large amounts of shares from major shareholders and sell them to investors outside the market.
The former officials were found to have placed massive buy orders for stocks subject to SMBC Nikko's block trades "with intent to prevent their prices from falling sharply."
The Sumitomo Mitsui Financial Group Inc. unit did not have rules banning transactions on its own account associated with such trades or a system to restrict related order placements, reflecting poor consciousness about governance among workers and executives, the report said.
It also pointed to a manpower shortage at the business oversight division as well as a lack of motivation of staff there. SMBC Nikko "tends to interpret laws and rules in its own favor as it is too hungry for profit," the report concluded.
At a press conference the same day, Kondo offered a "deep apology" for the misconduct. "We'll sincerely accept what we were told from the committee and make all-out efforts for drastic improvements," he said.
Meanwhile, Kondo stopped short of clarifying how specifically he is going to take responsibility, just saying he will read the report carefully and strictly cope with the matter.
Add TheJapanNews to your Google News feed.