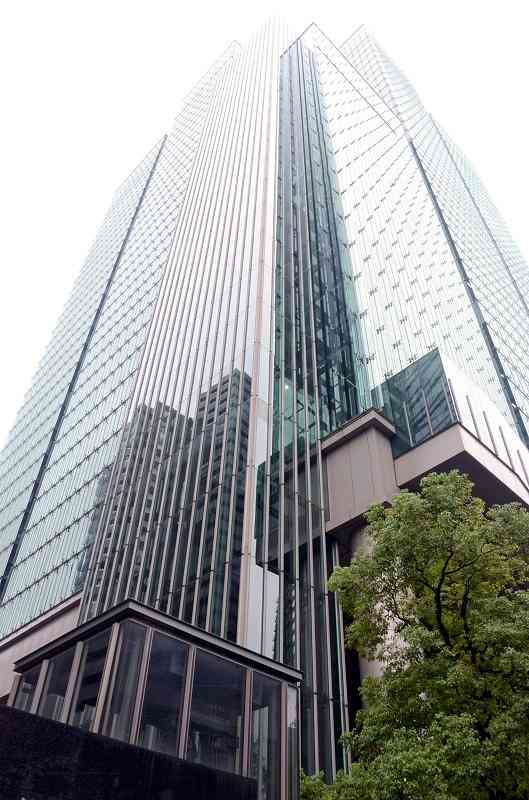 11:56 JST, June 23, 2022
TOKYO (Jiji Press) — Sumitomo Mitsui Financial Group Inc. is making final-stage arrangements to take a stake in Japanese online financial group SBI Holdings Inc., sources said Tuesday.
Sumitomo Mitsui is expected to invest tens of billions of yen for a stake of up to around 10% by purchasing SBI Holdings shares to be issued under a third-party allotment scheme.
Through the investment, the two groups are seen aiming to strengthen their cooperation in digital and other fields, in order to expand their earnings.
The move comes as Sumitomo Mitsui, which has SMBC Nikko Securities Inc. under its umbrella, is facing a challenge to strengthen its online securities business.
Meanwhile, SBI Securities Co., an SBI Holdings unit and one of the largest online securities companies in Japan, has strength with younger customers, but its assets under management are smaller than those of major securities companies, which provide face-to-face services, including to rich customers.
The two groups apparently aim to produce a synergy effect by combining Sumitomo Mitsui's broad customer base, including at its banking unit, and SBI Holdings' technologies.
SBI Holdings is also expanding its banking business, promoting its vision for an alliance of regional banks. The company made Shinsei Bank a consolidated subsidiary last December.
In 2020, Sumitomo Mitsui and SBI Holdings reached a basic agreement for a strategic capital and business partnership, and said that they would consider strengthening their capital partnership.
The two groups have since been deepening their ties, with Sumitomo Mitsui having acquired a stake in a smartphone-oriented securities company under the wing of SBI Holdings and both having played a central role in launching the Osaka Digital Exchange, a private financial exchange where trading will start this month.