New Mizuho Bank chief focusing on being aware of changes, listening to frontline voices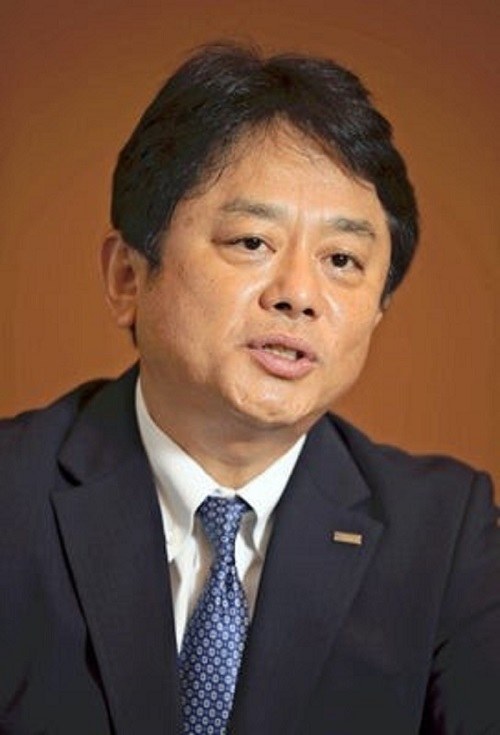 6:00 JST, June 18, 2022
Mizuho Bank intends to work with telecommunications and systems companies to turn around the firm, which suffered a series of system failures last year, new President and CEO Masahiko Kato said in an interview with The Yomiuri Shimbun.
Kato, 57, who took up the posts in April, has positioned the digital sector as a pillar of the bank's growth strategy.
As an example of the approach, Kato mentioned a collaboration with a telecommunications giant and a major free communication app company among others, saying, "We'd like to analyze trends based on anonymized user information and develop a data business that is in line with customer needs."
Kato also expressed willingness to work on a "trial and error" basis, including tie-ups with firms in different industries such as the medical field, by utilizing the know-how of a Vietnamese smartphone payment app company in which Mizuho Bank invested at the end of last year.
Mizuho Bank has been criticized for its slow response to a series of recent system failures.
"We didn't fully grasp the changes," said Kato, who was a senior executive at the time the problems occurred. Drawing on his experience in sales and as a branch manager in Asia, he added, "Flexibility in capturing the voices on the front line is extremely important, and I want to manage the company with a firm awareness of change."
When queried about the company's inferior profitability compared to megabank competitors MUFG Bank, Ltd. and Sumitomo Mitsui Banking Corp., Kato said, "Mizuho will engage in friendly competition with the other megabanks."
"Mizuho's distinctive feature is diversity," Kato said, referring to the fact that the financial group was created from a merger of three major banks as its strength. Mizuho Group was formed from the merger of Fuji Bank, Industrial Bank of Japan and Dai-Ichi Kangyo Bank, a move that has long been considered a source of Mizuho Financial Group's challenge.
Add TheJapanNews to your Google News feed.