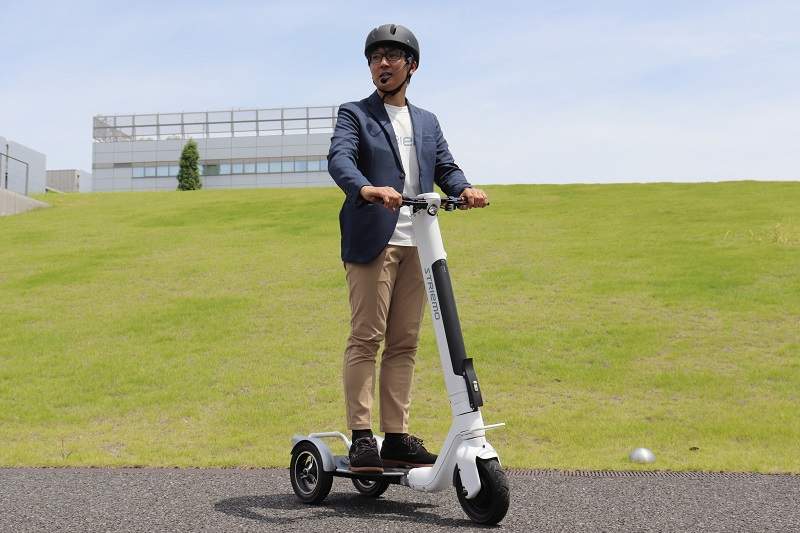 11:31 JST, June 16, 2022
TOKYO (Jiji Press) — Striemo Inc., a Tokyo start-up formed by engineers from Honda Motor Co., has announced it will launch an electric scooter in Japan by the end of this year.
The Striemo scooter has one front wheel and two rear wheels. The rider stands on a board between the wheels, and operates the scooter with buttons and brakes on the handles.
The scooter can be folded into a portable form.
It can stand up when it is not in motion and it can be ridden stably at a speed as slow as 6 kph, allowing riders to travel side by side with pedestrians. Its maximum speed is 25 kph.
The scooter has a range of about 30 kilometers on one charge, and it takes three to four hours to charge the battery.
Striemo will be sold for ¥260,000.
The company expects demand for the vehicle not only from consumers, but also from businesses for use at locations such as construction sites.
For business users, it will offer the scooter on a subscription basis.
The company will limit the number of units available to individual consumers to 300, with buyers selected by lottery.