Japanese car giant joins race to develop decarbonized fuel-friendly vehicles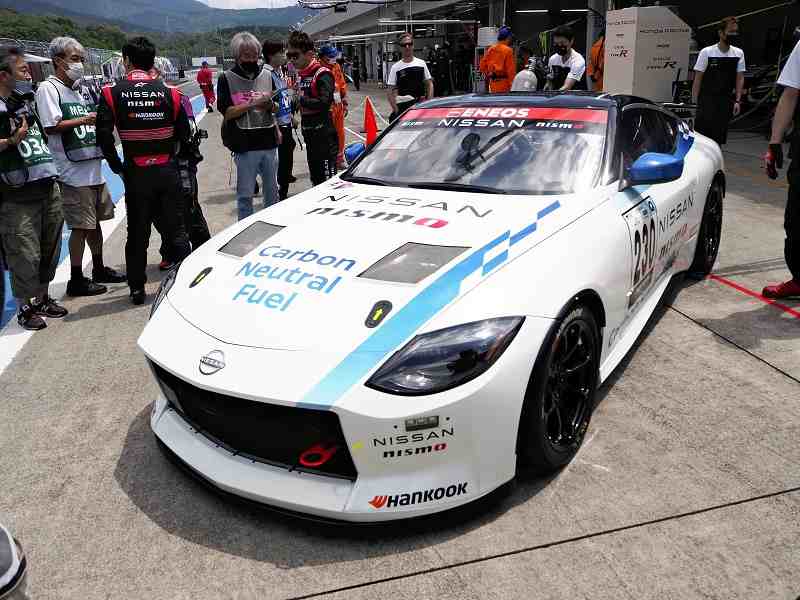 15:09 JST, June 5, 2022
Nissan Motor Co. is the latest automaker to develop vehicles that run on decarbonized fuels through its participation in racing.
On Saturday, the company unveiled a car to compete in a 24-hour endurance race at Fuji Speedway in Shizuoka Prefecture. The new car, based on the latest model of the firm's Fairlady Z sports vehicle, is designed to be fueled by used cooking oil and wood chips.
Explaining the company's motives for taking part in the race, Nissan Chief Operating Officer Ashwani Gupta said the carmaker aimed to develop a competitive engine compatible with decarbonized fuels, and by subjecting the car to tough race conditions, it was hoped a wide range of knowledge could be gained.
Decarbonized fuels, also known as carbon-neutral fuels, primarily comprise biofuels made from corn and algae, and synthetic fuel made from carbon dioxide and hydrogen. CO2 emitted when the car is running has already been "collected" during the manufacturing process for "net zero" emissions.
Toyota Motor Corp. and Subaru Corp. jointly developed Toyota's GR86 and Subaru's BRZ for a race in March, and are now working on a new joint sports car that utilizes decarbonized fuels.
Mazda Motor Corp. has also raced a biodiesel-fueled car. Its fuel was supplied by Euglena Co., a producer of health food made from euglena microalgae. Overseas automakers are also keen to utilize biofuels.
Carmakers are striving to develop electric vehicles and fuel cell vehicles that run on hydrogen in a bid to decarbonize their fleets. The firms also see decarbonized fuels as "broadening their range of options," according to a senior Subaru official.
The basic structure of such vehicles, including the engine and tank, is the same as that of gasoline-powered vehicles, so extant parts and technologies can be used. This helps with maintenance at related facilities and boosts employment security.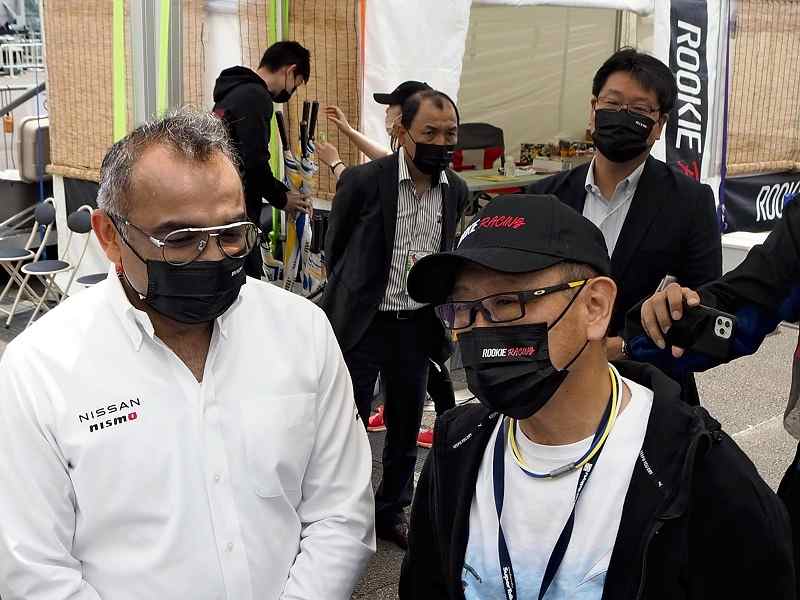 In response to Nissan's announcement, Toyota President Akio Toyoda — who often drives in endurance races — said Saturday: "The [firms'] rivalry has boosted the Japanese auto industry. It's very encouraging."
Toyota is currently developing a hydrogen engine vehicle and hopes to test it in an upcoming race.
Lowering the selling price will be the key to realizing the commercialization of biofuels. The euglena biofuel presently costs about ¥10,000 per liter, but Euglena hopes to reduce this price to between ¥200 and ¥250 through mass production.
Add TheJapanNews to your Google News feed.