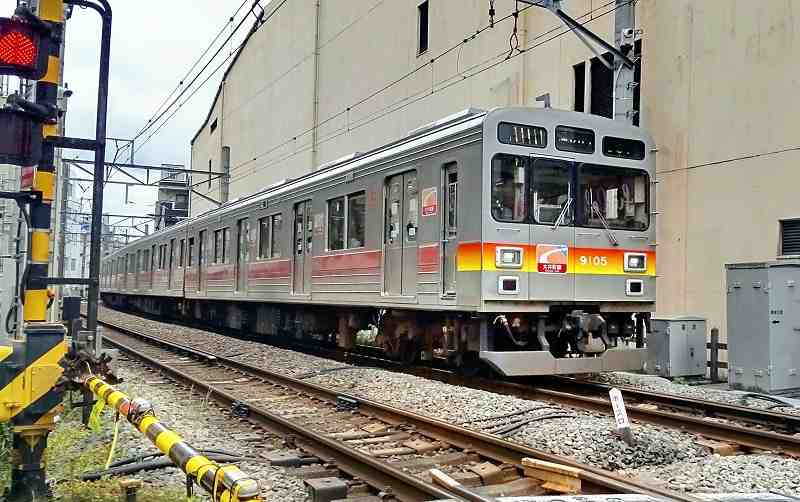 12:00 JST, May 27, 2022
Railway companies across the nation saw a plunge in revenues caused by the pandemic, mostly from a decrease in passengers as working at home became a viable option.
Looking for a way out of their financial straits, many have already decided to increase fares starting in March 2023, while also streamlining operations by selling off real estate holdings and other means.
Tokyu was the first of the major railway companies to announce a fare increase since the start of the pandemic, which Hirohisa Fujiwara, the managing executive officer of parent company Tokyu Corp., stressed was unavoidable.
"A pandemic broke out [on a global scale] that no one had foreseen, causing the burden of fixed costs to be particularly heavy," Fujiwara said.
Tokyu plans to raise the lowest fare on its main lines from the current ¥130 to ¥140 starting in March 2023.
A fare increase by a railroad company is technically called a "fare revision," and requires the approval of the Land, Infrastructure, Transport and Tourism Ministry, the government body with jurisdiction. Tokyu's request was approved in April.
Kintetsu Group Holdings Co. has also applied for approval, and three other firms, including Shikoku Railway Co. (JR Shikoku) and Keio Line operator Keio Corp. are also considering fare hikes.
Tokyu expects an 11.7% increase in revenue as a result of its fare hike. The company's core business of transportation, which includes bus operations, was in the red for a second consecutive year in the fiscal year ending March 2022, but is expected to turn a profit in fiscal 2023.
The public weighs in
Train fares are determined taking into consideration associated costs of labor, equipment maintenance and replacement and others, while factoring in a profit for the railroad company.
This system is known as the "fully distributed cost method." Since trains are indispensable for daily life, the fares take on a characteristic of being fees for public services. The aim is to make the necessary investments and secure a certain profitability that allow the business to continue while keeping the railway companies from making excessive profits.
The request for the fare increase is based on the premise that without the price hike, the railway company can be expected to remain in the red for about the next three years.
A public hearing with residents living along the line must also be held, so a fare hike can not be easily imposed.
Tokyu's plan for a fare hike encountered some opposition at a public hearing in March, but as another railway noted, "The backlash was not as strong as we thought it would be." That led to an avalanche of announcements of intention to raise fares.
Separate from these fare revisions, East Japan Railway Co. (JR East) and five other companies will raise fares under the "barrier-free fare system" for railway stations established by the central government in December last year.
They plan to add a flat fee of about ¥10 to fares in urban areas, and use the increased revenue to install platform doors at stations and make other improvements.
Sluggish business outlook
The prolonged pandemic is the main reason behind the spate of fare hikes. Of 15 major private railway companies, Tokyu and Kintetsu Group were among 13 that posted net profits in the fiscal year ending March 2022, but 12 of the 15 saw their transportation businesses fall into the red.
"We managed to cover for losses with our real estate business," said Shinichi Akiyama, general manager of Keikyu Corp.'s Management Strategy Department, which was a common refrain among the companies.
According to the Japan Private Railway Association, major private railway companies transported 7.86 billion passengers in fiscal 2021. That was up 7.3% from the previous year, but indicated continued sluggishness given that it marked 25.1% decrease from pre-pandemic fiscal 2019.
"With telecommuting becoming more commonplace, the industry has a unified view that the 15% decline in demand from the pre-pandemic level [will continue]," said Satoshi Tsumura, director and managing officer of Keio Corp.
Seibu Holdings Inc. is taking an unprecedented initiative in the industry — it plans to purchase old railroad cars from other companies with an eye to cutting costs by reducing the burden of rolling stock costs. Tobu Railway Co., for its part, intends to reduce staff at its head office by 30% by transferring some employees to companies outside the group.
With many companies expected to continue selling assets, Odakyu Electric Railway Co. is considering selling its subsidiary hotel, the Hyatt Regency Tokyo.
There have been objections to the price increases. Nara Gov. Shogo Arai, whose prefecture has many residents who commute to Osaka Prefecture, opposes Kintetsu Group HD's price hike.
"Fares that are high to begin with are going to go up even more," he said. "They have to be held accountable for making management more efficient."
Prof. Koichiro Tezuka of Nihon University, who specializes in transportation economics, said, "Although fare increase is unavoidable because of the pandemic, train fares are similar to public service fees, necessitating a full and detailed explanation."
Add TheJapanNews to your Google News feed.