Rice cooker manufacturers in Japan adopt high-tech methods, cash-in on high-end models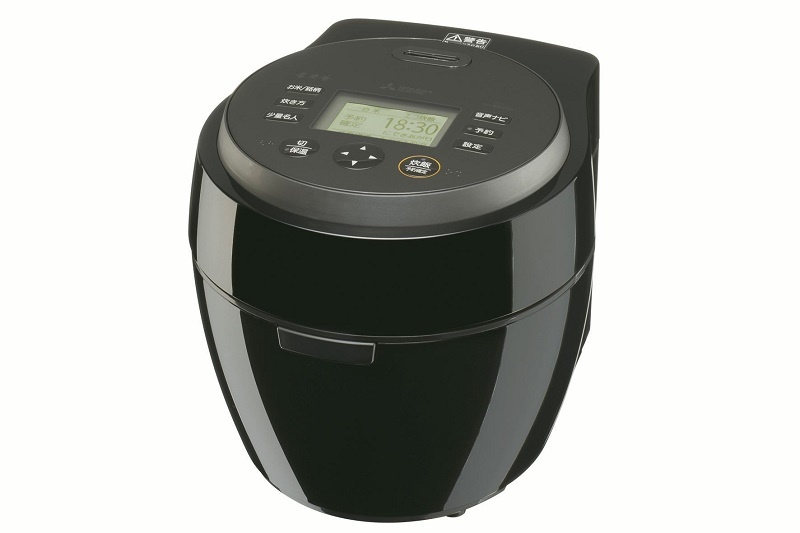 14:22 JST, May 22, 2022
The humble electric rice cooker continues to evolve.
Some 50 years have passed since the first appearance of a then-cutting-edge model that could keep rice warm after cooking. Nowadays, this heat-retention function is a standard feature of domestic rice cookers — an indispensable item for many people in Japan — but manufacturers are still trying to achieve even higher performance by utilizing new materials for the cooking pots and by improving heating systems.
Modern-day rice cookers automatically adjust the temperature while cooking; users merely switch the device on and leave the rest to technology.
Japan's first automatic electric rice cooker was released by Tokyo Shibaura Electric Co., now Toshiba Corp., in 1955. The cooker automatically switched off when the rice was cooked. However, it then had to be transferred to a separate warming appliance, as the cooker had no way to keep the rice warm.
This year marks 50th anniversary since Mitsubishi Electric Corp. released the first rice cooker capable of keeping cooked contents warm. Similar models quickly gained traction due to the time and effort saved by not having to do everything manually.
These cookers had a heater attached to the bottom, allowing users to adjust the temperature via an electronic control. Nowadays, induction heating is increasingly used the heat the cooking pot.
The coronavirus pandemic has made many people particular about the meals they eat at home, which has helped boost rice cookers' popularity. Even high-performance models that retail for more than ¥100,000 currently sell well.
According to the Japan Electrical Manufacturers' Association, 4.99 million electric rice cookers were sold in Japan during the year ending March 2022 — a drop of about 10% from the previous year. Although sales have declined due to a domestic shift away from rice, shipments tallied around ¥98.5 billion, down only about 7% from the previous year. The popularity of high-end models is believed to be responsible for pushing up this total sales figure.
Manufacturers are keen to meet the needs of consumers who prefer expensive appliances. Mitsubishi Electric plans to commemorate the 50th anniversary of its revolutionary cooker by releasing a high-performance model with a nominal price-tag of ¥121,000. But the launch date has been rescheduled due to delays in procuring parts from China, due to that country's coronavirus-related lockdowns.
Mitsubishi Electric makes a charcoal-based cooking pot, which is processed by hand. The pot makes it possible to boil rice continuously at high temperatures, resulting in a grainy texture and a sweet taste, as though the rice had been cooked in a wood-burning stove, a company official said.
Panasonic Corp. currently sells a high-tech model for ¥115,000. Using a smartphone app, users can update the rice cooker's internal memory to reflect the year, quality and growing location of a particular rice crop. For example, if the rice is likely to be dry due to cold weather or lack of sunlight, the system will cook the rice to ensure a certain amount stickiness by using a lower cooking temperature, among other measures.
The BicCamera Ikebukuro store in Tokyo offers a wide variety of high-performance models. "More and more people are becoming particular about their rice and buying more expensive rice cookers," a store official said. "It seems consumers avoid low-priced cookers after experiencing the taste of good-quality rice."
Add TheJapanNews to your Google News feed.