Japan firm develops walk-through air shower to remove pollen, counter hay fever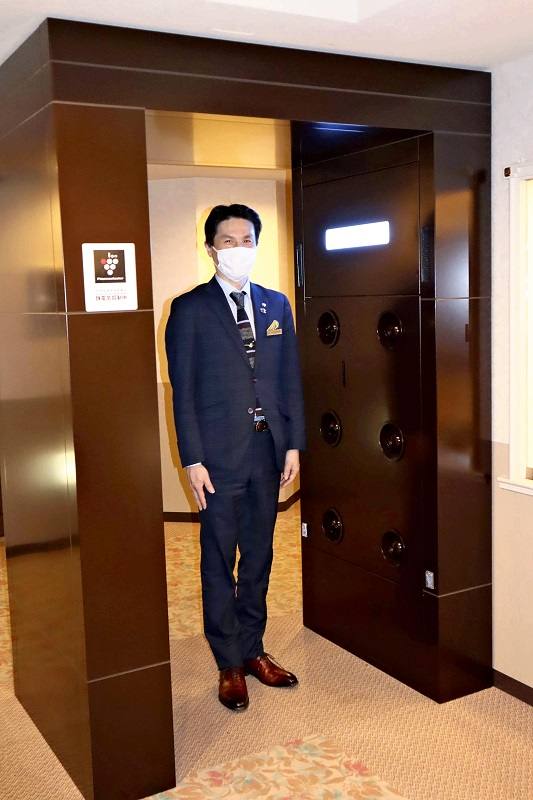 13:15 JST, April 9, 2022
Daiwa House Industry Co. has developed an indoor, walk-through air shower that helps remove pollen from the body, thus ameliorating the effects of hay fever.
The device uses Sharp Corp.'s ion-generation technology, which neutralizes static electricity, making it easier for pollen to be removed. The sides and top of the air shower are coated with titanium oxide, a photocatalyst that produces an allergen-reducing chemical reaction when exposed to light.
According to the company, the air shower can reduce the amount of pollen brought into a room by more than 80%, while the photocatalyst reduces the effect of allergens by 99.4%.
The company is currently trialing the device at hotels in Osaka City and Kashihara, Nara Prefecture. The result of the tests — based on questionnaires filled out by guests — will be examined by Nara Medical University.
The company believes the air shower has wider use beyond hotels, such as at condominiums and commercial facilities.
Add TheJapanNews to your Google News feed.