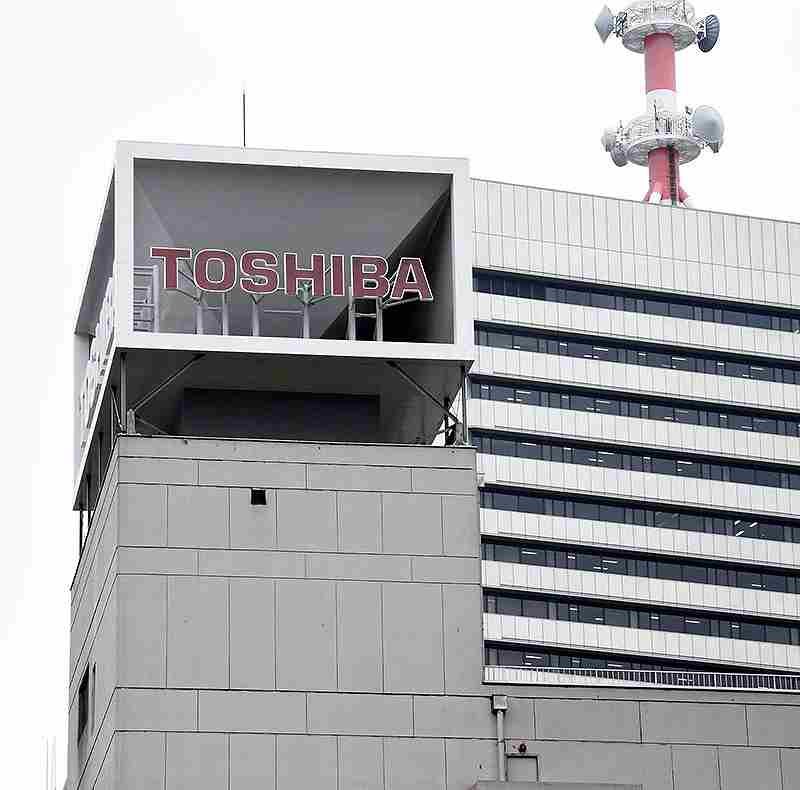 November 9, 2021
Toshiba Corp. is considering splitting its major businesses into three separate companies, it has been learned.
The company's infrastructure business, which handles nuclear power and thermal power generation, would be spun off, as would Toshiba's device business, which handles hard disk drives, and its semiconductor business. Toshiba would be the first major Japanese company to take such a step.
Making each major business independent would clarify their specific role, and each of the spun-off companies would aim to be listed on the stock market. The value of a company with many businesses tends to be underestimated on the stock market, and Toshiba is seeking to eliminate this disadvantage by splitting itself up.
"We want to work together as one, but [the split] is a strong option for improving corporate value," a Toshiba official said on Monday.
Toshiba Group is involved in a wide range of areas, including nuclear, thermal and other power generation-related businesses; railroad and other transportation systems; and semiconductors. Management believes that by splitting the company into separate businesses while maintaining a presence on the stock exchange, it will be able to increase overall corporate value.
After the split, Toshiba envisions each business being managed independently as a completely separate company. It is unclear whether overseas investment funds, which are said to be "activist shareholders" in Toshiba, will agree to the split.