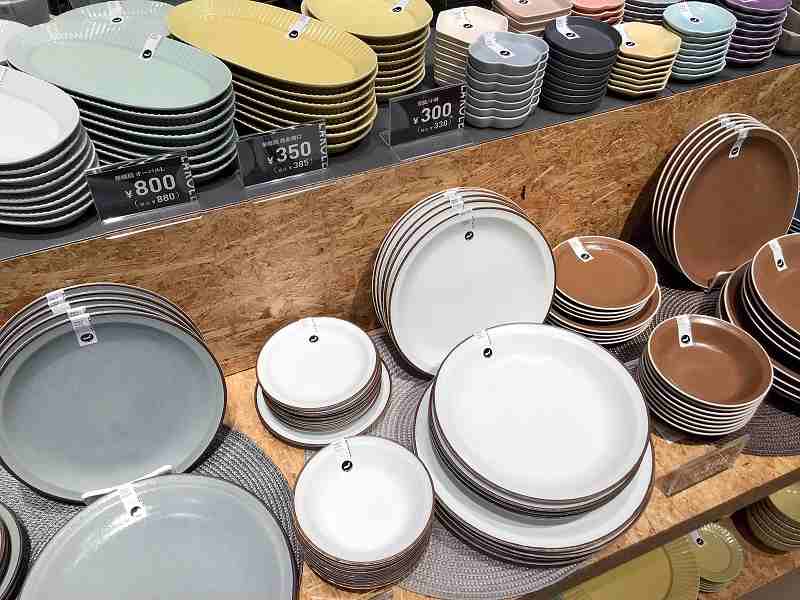 17:05 JST, September 25, 2021
Clothing companies struggling with the COVID-19 pandemic have been expanding their product lines to include non-apparel items, aiming to attract demand for specialty food, daily necessities and other items for "nesting consumption" at a time when sales of fashion items are weak as people refrain from going out.
The Yomiuri Shimbun spoke with the presidents of United Arrows Ltd. and Adastria Co., both of whom took the helm this year, about their business strategies.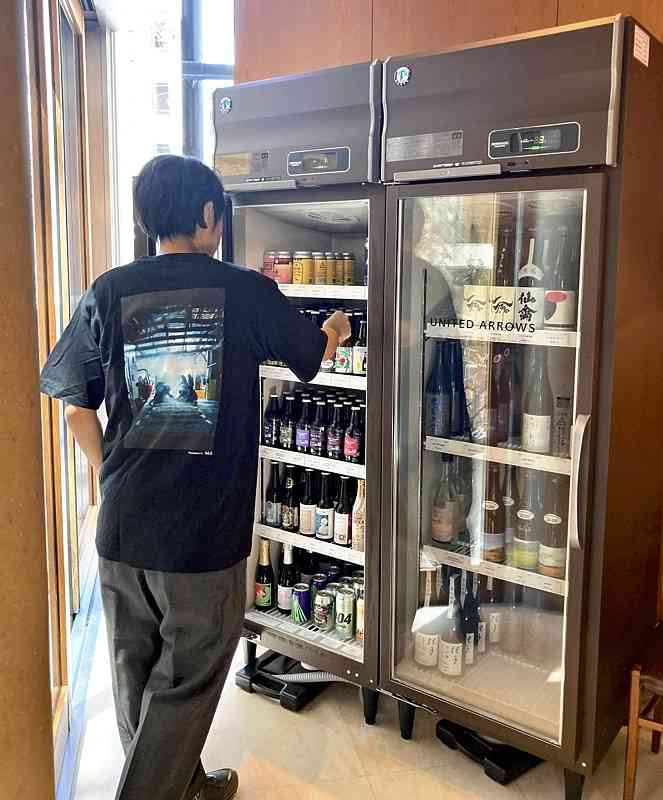 In mid-August, United Arrows began selling liquor at its main store in the Harajuku district in Shibuya Ward, Tokyo. A buyer who is a connoisseur of sake and other alcoholic beverages went around the country and chose craft beer and other items for the shop, including nigori-zake — a cloudy sake with refreshing acidity — that was jointly developed with a brewery in Tochigi Prefecture.
Some of the products went viral on social media, attracting so much demand that the items were sold via lottery.
The company's sales in August were down 17.8% from the same month last year, partly due to bad weather. Sales in April and May were much higher than in the same period last year as most stores were closed during those months in 2020 due to the pandemic. But online sales overall have been struggling this year due to the aftereffects of last year's discount sales.
United Arrows President Yoshinori Matsuzaki, 47, who took office in April, said, "The decline in fashion spending was accelerated by the pandemic. Our main focus is apparel, but we also want to strengthen items in other lifestyle-related areas."
The company is also focusing on products related to outdoor activities, interior design, surfing and yoga.
The same is true for Adastria, which deals with 50 fashion brands in Japan and abroad, including the youth-oriented labels "Global Work" and "niko and …"
Due to temporary shop closures amid the pandemic, the company's consolidated financial results for the fiscal year ended February 2021 showed a final loss of about ¥700 million.
The company is strengthening its online sales this fiscal year in a bid to return to profitability.
Adastria President Osamu Kimura, 52, who has experience as a salesperson and a buyer, took up the post in May. "Consumer lifestyles have changed a lot. Fashion is not limited to clothes. It can expand its scope. I want people to say Adastria used to be a clothing company," Kimura said.
The company positions Lakole, which started in 2017 dealing in everyday items and apparel, as a key brand. Prices of Lakole items are kept relatively low, and the brand's original Minoyaki ceramic plates became a popular product for nesting consumption. The company plans to open more than 20 new Lakole outlets, mainly in commercial facilities, by February 2022.
"Fashion is about worldview and designs. Western brands are involved in a variety of products, too," said Taketo Yamate of Frontier Management Inc., an apparel industry expert. "Enhanced brand strength is going to be the key to survival for companies."
Add TheJapanNews to your Google News feed.