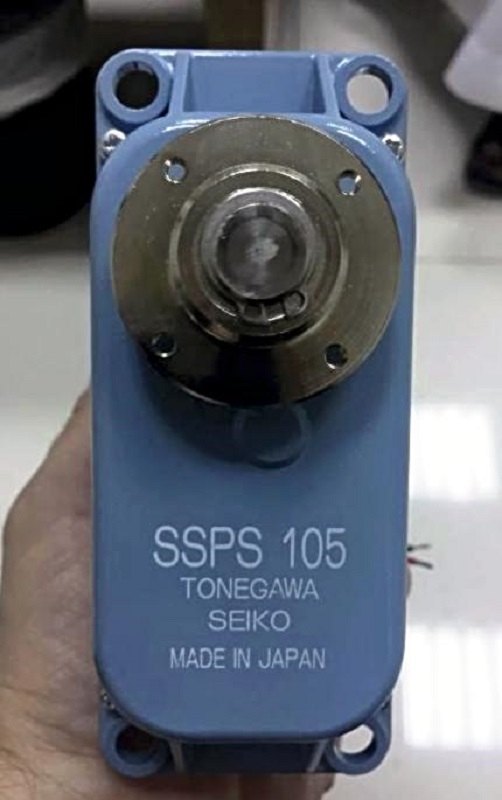 8:27 JST, July 7, 2021
A Tokyo-based precision equipment maker is being investigated for allegedly attempting to export high-performance motors that can be used for military drones to a Chinese company without the governmental approval, police said.
The Metropolitan Police Department's Public Security Bureau on Tuesday sent the case involving Tonegawa-Seiko of Ota Ward, Tokyo, and its 90-year-old president to prosecutors on suspicion of violating the Foreign Exchange and Foreign Trade Law.
There are reports that the company actually shipped motors to China and civil war-torn Yemen, and the MPD bureau is looking into those cases.
According to investigative sources, Tonegawa-Seiko is suspected of attempting to export 150 military-capable motors worth a total of about ¥5 million to a Chinese company in June last year without a permit from the Economy, Trade and Industry Ministry. The scheme was discovered during an inspection by Tokyo Customs.
The motor is equipped to receive electronic signals that control the movement of drones or other objects, and is highly water-resistant and dust-proof. In China, it was said to be planned for use in unmanned helicopters to spray pesticides over farms.
Meanwhile, a report released last January by a United Nations' panel of experts said that Tonegawa-Seiko attempted to export 60 motors to a Yemeni company in November 2018, but they were seized in the United Arab Emirates en route. The same type of motor was found in the wreckage of an unmanned Iranian aircraft that crashed in Afghanistan in 2016.
The panel deduced that the seized motors were to be shipped to the Houthis, the Yemeni rebel group with close ties to Iran, who had planned to use them in military drones and boats carrying explosives.
Japan's foreign exchange law restricts exports through "list control," in which items are specified for which there are strong fears they are to be used for weapons of mass destruction or other such purposes. However, Tonegawa-Seiko's motors were not subject to this treatment.
As such, in April last year, the trade ministry added the motors to the category of "catch-all control," which allows for wider restrictions even for items not listed, making it compulsory to gain the ministry's approval for exports to specified countries or companies.
The Chinese company that was to received Tonegawa-Seiko's motors is believed to have close ties with the Chinese military and is therefore subject to the restrictions. For that reason, the Public Security Bureau searched Tonegawa-Seiko in December on suspicion of violating the law.
Yemen has been mired in a civil war since 2015 between the Saudi-backed interim government and the Houthis, leaving more than 200,000 dead and causing a humanitarian crisis. The U.N. panel criticized the export of the motors, saying it contributed to the conflict.
Tonegawa-Seiko is a limited liability company founded in 1962 with just a few employees.
In response to inquiries from The Yomiuri Shimbun, the company president said, "We have exported to Yemen several times, but I heard it is for agricultural use. I am aware of the ministry's regulations, but I didn't look hard enough to see which Chinese companies were off-limits."
Add TheJapanNews to your Google News feed.