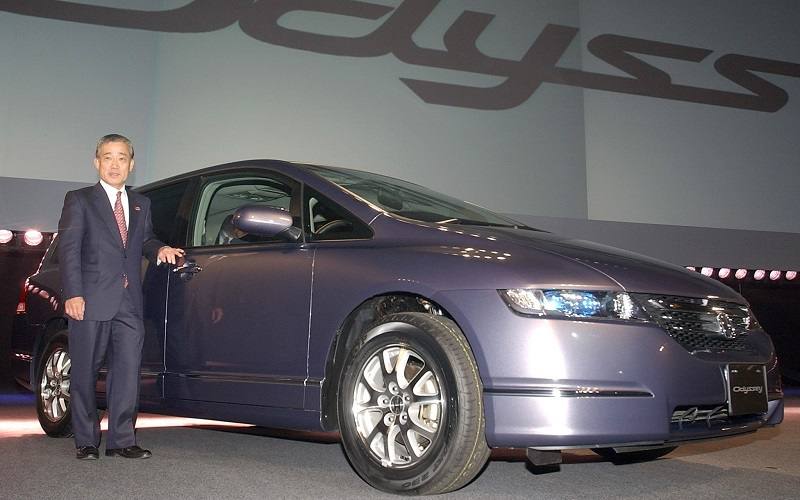 15:49 JST, June 19, 2021
In response to both a shrinking domestic market and the accelerating shift toward electric vehicles, Japan's automakers are reviewing their lineups and discontinuing the production of some widely beloved models.
Around the end of this year, Honda Motor Co. will end production of the Odyssey minivan, a model that has sold more than 1.2 million units since 1994.
The Odyssey became popular for its low height, which allowed it to be easily parked in multistory parking facilities, and its spacious interior with three rows of seats. It sold 120,000 units in 1995. In recent years, however, it has been competing with Toyota Motor Corp.'s Alphard minivan and other models, and sold only about 10,000 units in 2020.
Honda plans to suspend operations of its plant in Sayama, Saitama Prefecture, which produces the Odyssey, by the end of fiscal 2021 and consolidate the functions at its plant in Yorii in the prefecture. At the same time, the company will cease production of the Legend luxury sedan and the Clarity fuel cell vehicle.
Mitsubishi Motors Corp. will discontinue production of Pajero sport-utility vehicles this summer.
The Pajero has been popular both in Japan and overseas as one of the leading off-road vehicles, which was designed to overcome rugged terrain. A team driving the Pajero won in the 1985 Paris–Dakar rally. However, demand for the model has been declining in recent years due to its low fuel economy and other reasons, such as struggling to comply with increasingly strict environmental regulations.
The production of many sedans has also been discontinued. The increasing popularity of outdoor activities such as camping has created a headwind for sedans with small luggage compartments.
In March, Toyota Motor stopped production of its two sister models, the Premio and the Allion. These successors to the Corona and Carina, which were popular during the period of rapid economic growth, ended their history of more than half a century.
Nissan Motor Co. has ceased production of the Sylphy, and Subaru Corp. halted the Legacy B4 last year.
Automakers have been sinking large amounts of capital into the development of technologies for vehicle electrification and automated driving. With domestic sales shrinking mainly due to the declining birthrate and the aging of the population, many in the industry believe automakers have no choice but to continue to narrow down their lineups.
Meanwhile, a Nissan executive stressed this month that the company "will never give up" on the Skyline sedan, despite declining sales. The Skyline, one of Nissan's most popular models, sold 150,000 units a year at its peak in the 1970s, but sold only about 3,900 units in 2020.
The handling of so many beloved models is likely to continue to trouble automakers.
Add TheJapanNews to your Google News feed.