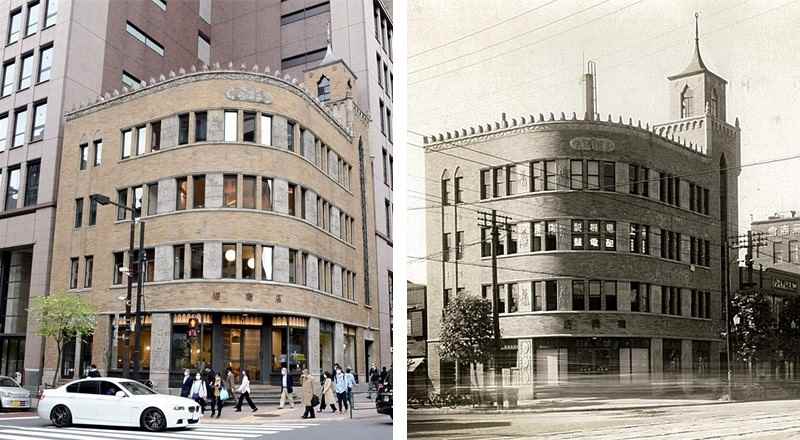 11:28 JST, June 12, 2021
An almost 90-year-old heritage-listed building in Minato Ward, Tokyo, is now being used as a shared office space after renovation work was completed for its conservation.
The Hori Building, a nationally registered tangible cultural property located at an intersection near JR Shimbashi Station, was completed in 1932 as the office of Hori Shoten, a manufacturer and seller of locks and other architectural hardware. The company is now based in Shinjuku Ward, Tokyo.
The building's owner wanted to preserve the structure and the exterior remains the same, while carving a new chapter in its history.
The reinforced concrete structure was built to replace the wooden office building that had been damaged in the 1923 Great Kanto Earthquake.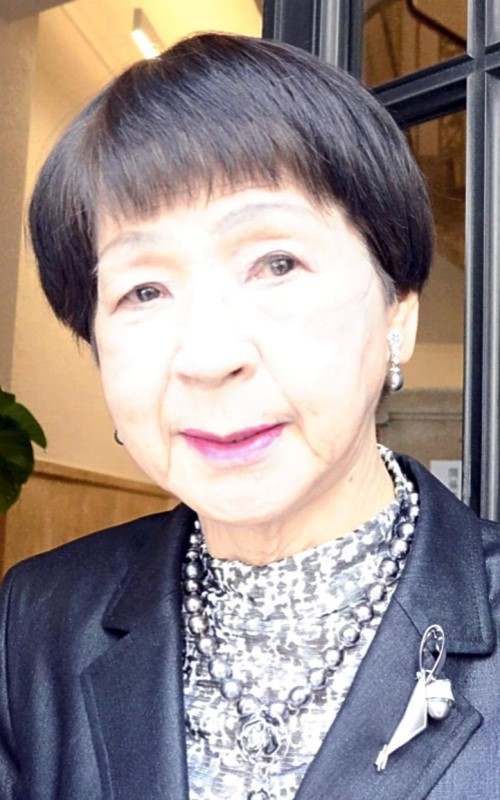 Characterized by a gorgeously decorated exterior, the building was registered as a national tangible cultural property in 1998.
The building had been the head office and showroom of Hori Shoten until last autumn, with the fourth floor used as the residence of Nobuko Hori, the 86-year-old company chair who began living in the building when she married the previous president at the age of 17.
"The location is great, and I never got tired of looking out the window and watching people go by," Hori said. "I was planning to live there for good."
However, signs of deterioration were becoming noticeable as the building was approaching the 90-year mark. The exterior was covered with netting to prevent tiles from falling, and preserving the building for the future was expected to require a substantial sum of money.
After discussing the matter with her children, Hori signed a contract last October to lease the building to Takenaka Corp., a company that preserves historical buildings and puts them into practical use. Hori moved to a condominium in Minato Ward, Tokyo, while Hori Shoten's head office was relocated to Shinjuku Ward.
Takenaka renovated the interior and repaired the exterior walls, leaving the gold lettering of the kanji indicating "Hori Shoten" above the main entrance.
The first floor, which used to be the showroom, was turned into a lounge where events can be held. Meeting rooms and 20 rental office spaces were built on other floors.
"I'm quite glad because I could preserve the beautiful curve of the part facing the intersection and the style of the building when it was constructed," Hori said as she stood in front of the building after repair work was complete.
Add TheJapanNews to your Google News feed.