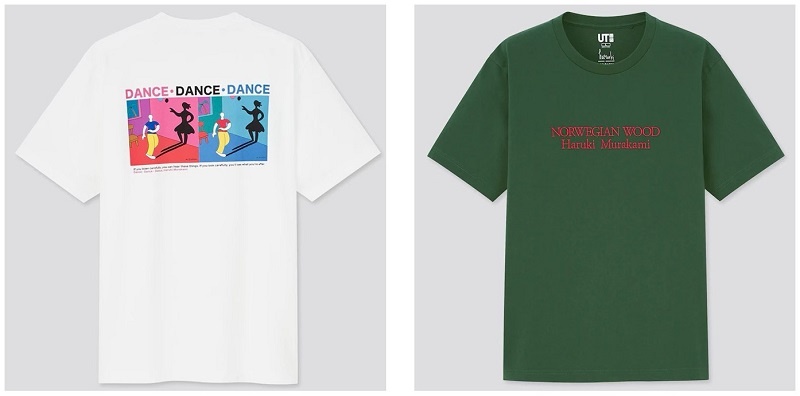 11:15 JST, May 7, 2021
When I was a university student — that is, more than 40 years ago — there was a jazz bar called Peter Cat outside the south exit of JR Kokubunji Station in Tokyo. Peter Cat was a neat place serving good cups of coffee, and I would often use it as a meeting point. The baby-faced proprietor was a fashionable man with a slight figure, who had a soft spot for the Ivy League style.
As time passed and life went on, I forgot about the bar, until one day when I came across a photo of Haruki Murakami. By then a best-selling novelist, I couldn't shake the feeling that I had crossed paths with the man in the photo, somewhere in the past. When I pulled up his Wikipedia page, I found that he was indeed the same baby-faced barkeep from behind the counter of Peter Cat.
He subsequently relocated Peter Cat to Sendagaya in central Tokyo, where he began to write while still running the bar. In 1981, he sold the bar, determined to become a full-time novelist.
Now 72, Murakami is a wildly popular writer, cited as a perennial favorite for the Nobel Prize in Literature.
Although the Nobel remains elusive, a new collaboration with Uniqlo has been creating quite a buzz, after the retailer launched T-shirts featuring designs inspired by Murakami titles on March 8.
Murakami's connection to Uniqlo began in 2019, when Fast Retailing Co. President and CEO Tadashi Yanai personally picked up the entire ¥1.2 billion tab to renovate a building on the Waseda University campus to open the Waseda International House of Literature, nicknamed the "Haruki Murakami Library." The building designed by Kengo Kuma will open in October this year.
Yanai is an alumnus of Waseda's School of Political Science and Economics, and Murakami himself studied theater and film arts at the university's School of Humanities and Social Sciences.
Murakami has pledged to donate copies of all his novels, which have been translated into more than 50 languages, to the library, as well as literary reviews of his work, original manuscripts, and thousands of LP records from his personal collection. The first two floors and a basement level will be open to public. And of course, no museum to Murakami would be complete without a cafe.
At any rate, the Uniqlo-Murakami collaboration, titled "Haruki Murakami / Murakami Radio," can be found from Uniqlo's UT line of graphic tees. The 100% cotton short-sleeve shirts are available in eight patterns and sizes for ¥1,500. Six of the designs feature titles and memorable quotes from six Murakami novels: "Pinball, 1973," "Norwegian Wood," "Dance Dance Dance," "Sputnik Sweetheart," "1Q84" and "Kafka on the Shore." The other two are emblazoned with prints reading, "Murakami Radio." Related pin badges and stickers are available as well.
"Murakami Radio" is a radio program on Tokyo FM featuring the novelist as DJ. The radio show, which used to be aired on an irregular basis, started airing monthly from 7 p.m. on the last Sunday of the month, from April 25. I suppose Murakami enjoys the casual exchanges with his listeners, as he once bantered with customers at his jazz bar, using music as a bridge.
On April 1, Murakami addressed new students at the entrance ceremony of Waseda University's School of Humanities and Social Sciences and School of Culture, Media and Society. After his speech, the university presented him with an award for his contributions to the arts. It was a hero's homecoming for Murakami.
The only other accolade left for his trophy shelf now may be the Nobel.
---
Akira Miura
Miura is a journalist and a former editor in chief of WWD Japan.
---
Add TheJapanNews to your Google News feed.