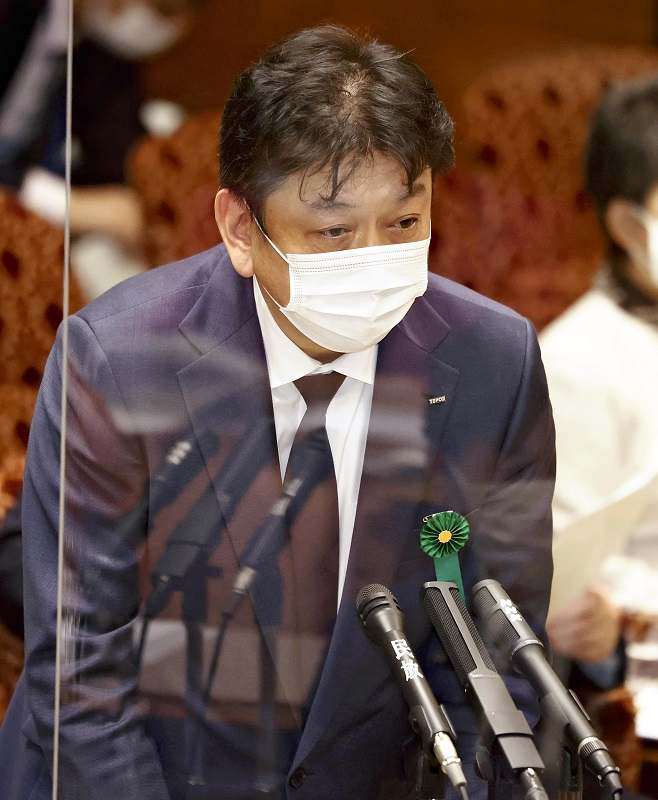 18:20 JST, March 18, 2021
The Nuclear Regulation Authority has decided to put on hold the procedures necessary to load nuclear fuel into a reactor at the Kashiwazaki-Kariwa power plant in Niigata Prefecture, following the revelation of serious deficiencies, specifically that some of the complex's anti-terrorism equipment for detecting intruders had not been properly functioning over an extended period.
The decision was made at the NRA's regular meeting on Wednesday. It means that the work to restart the No. 7 reactor at the Kashiwazaki-Kariwa nuclear power plant, which is operated by Tokyo Electric Power Company Holdings, Inc., has been effectively suspended.
The NRA said it concluded that it is inappropriate to proceed with the procedures for allowing the company to handle nuclear fuel at the plant unless the deficiencies with its anti-terrorism equipment are completely resolved. It is hard to predict how long the procedure will be on hold, the watchdog added.
Aiming to restart the No. 7 reactor, TEPCO applied to the NRA in November for an inspection as a step toward its commercial operation. The inspection includes testing whether the reactor can operate without any problems when nuclear fuel is loaded into it. Wednesday's decision means this inspection will not proceed further.
At a press conference on that day, NRA Chairman Toyoshi Fuketa said it is necessary for TEPCO to "strengthen measures to protect nuclear materials" at the Kashiwazaki-Kariwa power plant.
The watchdog also decided that the plant itself cannot be relied on to load nuclear material into a reactor, because the complex is not fully prepared to move nuclear fuel or store it at several locations, as a safeguard against possible attempts by terrorists to steal such material.
TEPCO head apologize for deficiencies
TEPCO President Tomoaki Kobayakawa apologized on Wednesday at the Diet for the serious deficiencies found in anti-terrorism equipment at the Kashiwazaki-Kariwa nuclear power plant.
"We take this issue seriously," Kobayakawa said while attending a meeting of the House of Councillors' Budget Committee. "I apologize for causing widespread anxiety to society."
On Tuesday, the NRA rated the plant as "red," the most serious of four levels regarding the security of nuclear materials, saying the malfunctions could have allowed intruders into the complex.
The NRA has approved safety regulations on the power plant as a condition for restarting the facility. However, Fuketa, who also attended the meeting, said that his organization "will proceed with further inspections with an eye on changing the decision [on the safety regulations]."
Meanwhile, Chief Cabinet Secretary Katsunobu Kato also mentioned to this issue during the Wednesday press conference, saying that TEPCO is urged to "handle NRA inspections with a strong sense of urgency and attentiveness."
At the House of Representatives, the Committee on Economy, Trade and Industry and the Special Committee for Investigation of Nuclear Power Issues will also hold a joint session to which they will invite Kobayakawa as an unsworn witness.
Add TheJapanNews to your Google News feed.