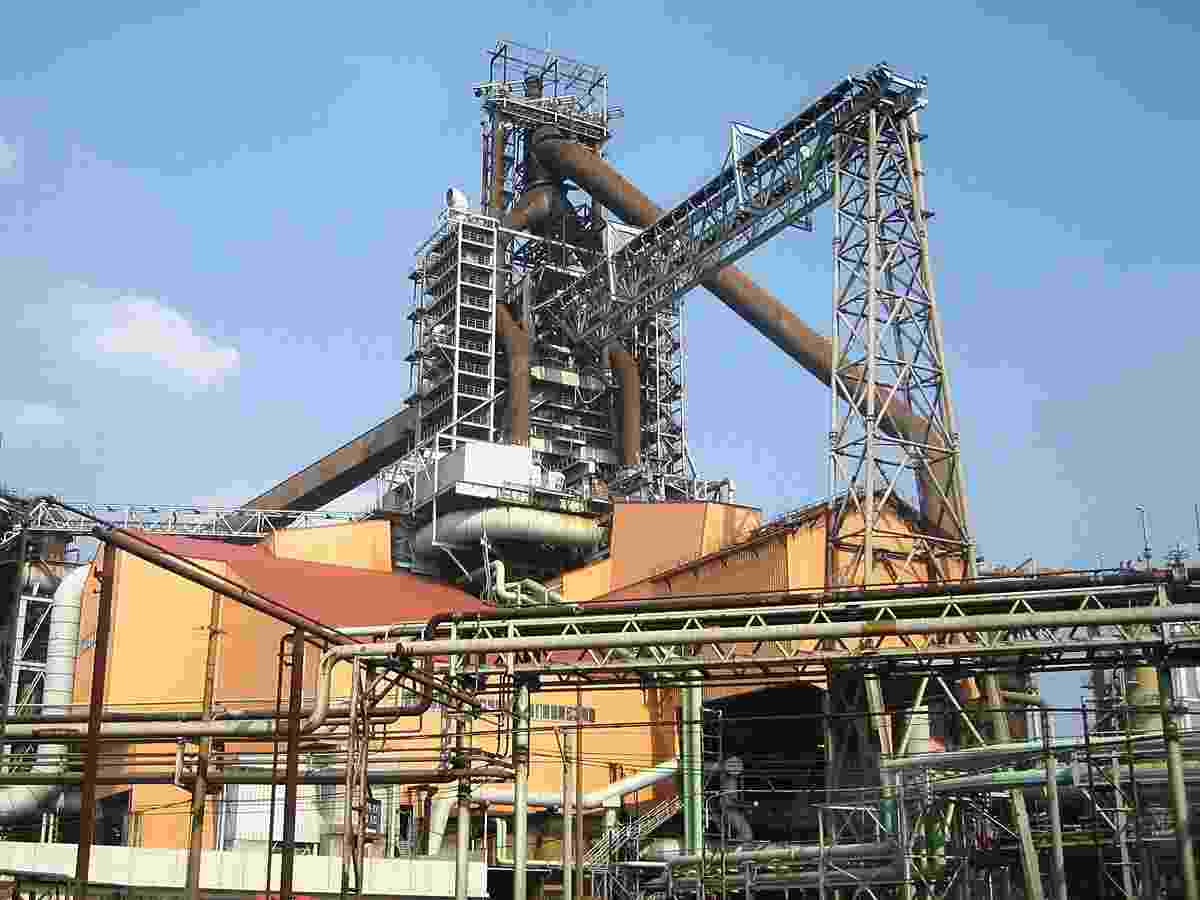 12:51 JST, March 7, 2021
Nippon Steel Corp. plans to cut its domestic production capacity by 20% by fiscal 2025, while tripling its overseas capacity to a total of 100 million tons, as part of moves to reduce its greenhouse gas emissions in Japan.
According to the new five-year plan announced online by Nippon Steel President Eiji Hashimoto on Friday, the company aims to achieve net-zero emissions in the nation by 2050.
Nippon Steel plans to shut one of its two blast furnaces in the Kashima Area of its East Nippon Works in Ibaraki Prefecture by the end of March 2025, along with a furnace in the Wakayama Area of its Kansai Works at the end of September this year — bringing the closure forward by a full year.
Overall, production will cease at five Nippon Steel blast furnaces, including one in Kitakyushu that has already been suspended, and two in Hiroshima Prefecture, which are scheduled to be suspended by the end of September this year.
After implementing such plans, annual crude steel production in Japan will decrease by about 20% to 40 million tons from the level in September 2020, which is expected to reduce costs by ¥150 billion per year.
By slashing production capacity and introducing digital technology, Nippon Steel and its subcontractors aim to reduce its workforce by 10,000 employees in total by the end of fiscal 2025, the president said.
Nippon Steel will not offer buyouts as a part of the plan but will maintain employment by transferring affected workers to different positions.
"We must not allow excess capacity to exist. I'm confident that we will achieve this plan, which was created after thorough discussions with our employees," Hashimoto said.
On the other hand, the company will increase production overseas where growth is expected.
Nippon Steel is considering investing in steel mills in China and Southeast Asia, planning to invest about ¥600 billion. The overseas production volume it to be increased to 60 million tons per year, about three times the current level, he said.
In order to promote the target of net-zero emissions, the firm has also set a policy to actively use electric furnaces, which emit relatively less carbon dioxide compared with blast furnaces.
The new plan calls for capital investment of ¥2.4 trillion over five years.
Add TheJapanNews to your Google News feed.