Tokyo Shopping Streets Enlist Corporate Help to Modernize their Promotional Activities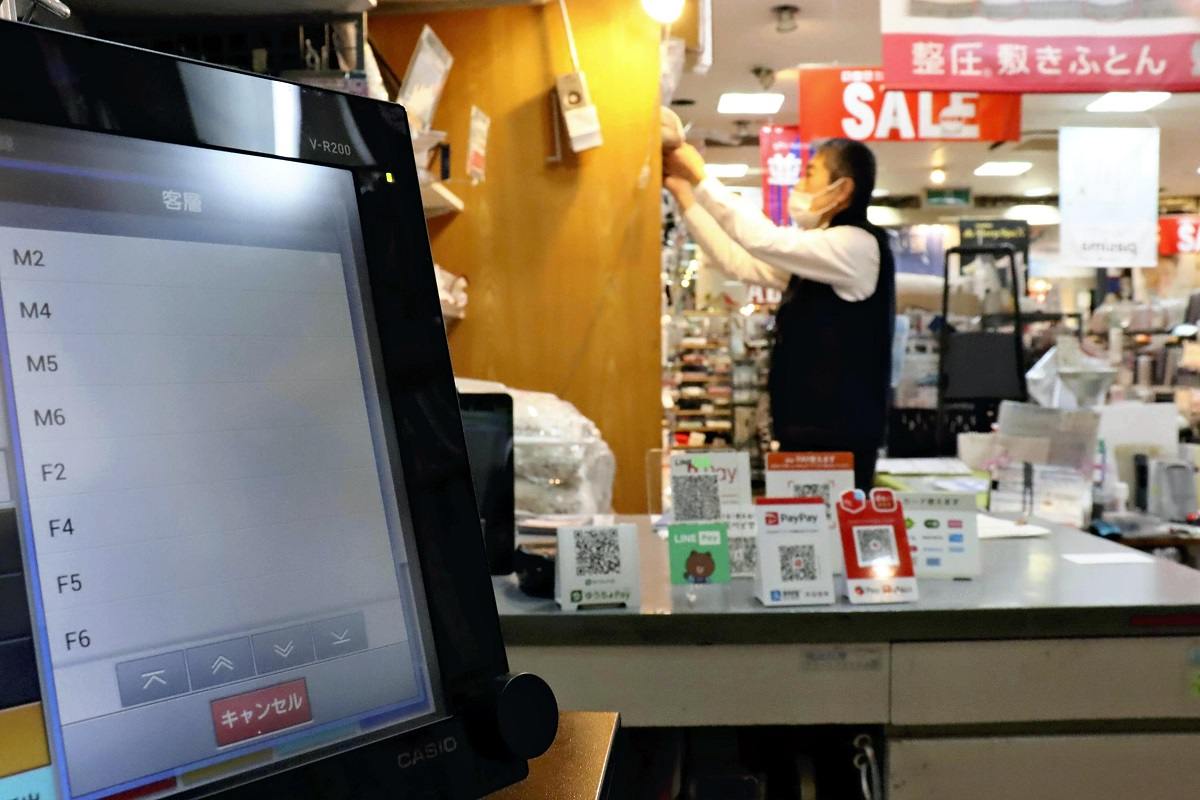 18:34 JST, February 25, 2021
Shopping streets in Tokyo are working with private companies to attract more customers through IT-based data analysis and digitization, as their sales continue to decline due to the spread of online shopping and the expansion of large-scale chain outlets.
Vanishing streets
The number of shopping streets in Tokyo has been decreasing year by year. According to a survey conducted by the Tokyo metropolitan government every three years, there were 2,914 shopping streets in Tokyo in 1995, but that figure had fallen by nearly 20% to 2,447 in 2019. Also, 58% of the shopping streets surveyed have seen their sales decline over the past few years.
However, only 15% of the shopping streets utilized social media such as Twitter and Facebook, which indicates slow progress in updating their business practices.
Amid this situation, 11 shopping streets around JR Koenji Station in Suginami Ward, Tokyo, have been cooperating with Casio Computer Co. and Nippon Telegraph and Telephone East Corp. (NTT East) since November, conducting an experiment to collect and analyze data on the people who visit the shopping streets.
According to Tadashi Uehara, 58, an official of the Koenji Pal Shopping Mall Promoting Association, the experiment is aimed at analyzing data to find out the reasons for good and bad sales, and using the results to improve operations.
Casio has provided shops with cash registers in which users can enter information such as shoppers' gender, age group and the categories of products purchased. Shops can thereby ascertain such data as what kind of customers bought which categories of products at different times of the day and on certain days of the week.
Bellepia, a bedding store in the shopping street, discovered that it has many female customers in their 60s on weekdays, while the number of female customers in their 40s increases on weekends.
"I had a vague idea that many of our customers are older women overall, so it was good to get clear numbers on who our customers are. I want to think about various things we can do, such as targeting families with children on weekends," said Yutaka Shiroishi, 61, the president of the bedding shop.
The shopping street also installed a beacon to collect location information from smartphones and other devices so the data can be used to draw in more customers by matching it with information on such factors as the season, weather and daily events.
'Togoshi-Ginza points'
In November, the Togoshi-Ginza shopping street in Shinagawa Ward, Tokyo, and Hitachi Systems, Ltd., conducted an experiment to introduce a local digital currency called "Togoshi-Ginza points" that can be used only at stores in the shopping street.
They plan to use a system in which people will sign up via an app and can add money at participating stores. Users will be able to make cashless payments, receive purchase points and gift their purchase points to other members if they like. Participating stores can draw on users' buying histories and other information to attract more customers and promote sales.
The experiment involved 100 people who had been recruited in advance. They made cashless payments at 14 stores, including a restaurant and a butcher shop, and the shopping street collected such data as information about the purchasers and what kind of products they bought, and confirmed how well the system worked.
According to Hitachi Systems, they aim to introduce the digital currency from next fiscal year.
Tokyo's Shinagawa Ward is working to support shopping streets in the ward hit by the coronavirus pandemic, in cooperation with the general incorporated association Gotanda Valley and the Shinagawa Ward Shopping Street Federation. In November, they held an event in which six companies in the ward, including an IT company, proposed projects to help resolve issues facing the shopping streets.
Low IT literacy
The shopping streets reported their particular difficulties, such as members being unable to attract customers in their 30s and 40s due to low IT literacy. The companies proposed such ideas as promoting their attractions with "virtual shopping streets" that use virtual reality and organizing a stamp rally using digital stamps.
The Shinagawa Ward Office has compiled the requests and other input from the shopping streets and companies, and is now preparing to launch a project. It allocated ¥5 million for that purpose in its budget for the new fiscal year.
The ward office said it will conduct experiments and introduce services on a trial basis. "We want to help revitalize shopping streets suffering from labor shortages and the aging population, and expand business opportunities for IT companies," an official of the Shinagawa Ward Office's commerce and manufacturing section said.
Add TheJapanNews to your Google News feed.