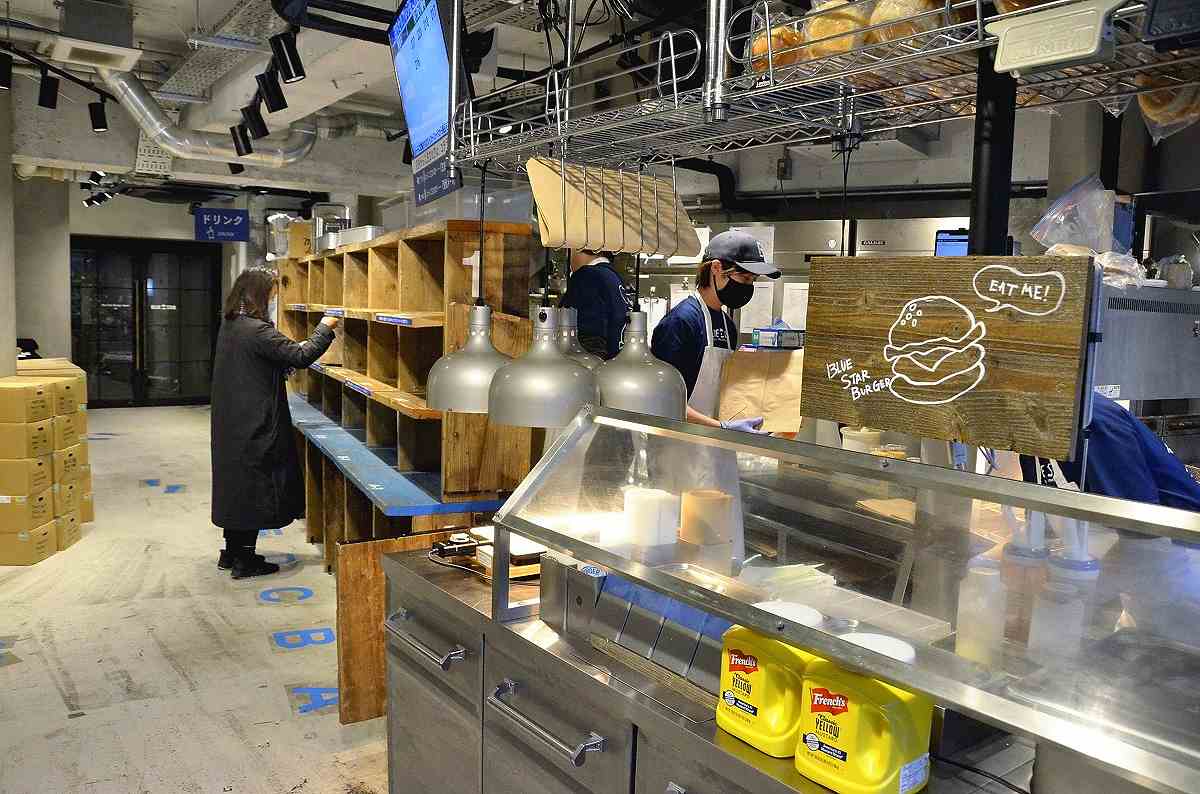 20:19 JST, February 4, 2021
A fast-food outlet, pharmacy and department store are among some of the companies exploring contact-free services amid the coronavirus pandemic. Using smartphone apps and lockers, contact-free initiatives have had the added benefit of helping to reduce labor shortages and workloads.
Fast-food takeout outlet Blue Star Burger Nakameguro in Meguro Ward, Tokyo, opened in November. Customers can place orders on a smartphone app before they arrive and collect their purchases from a dedicated shelf in the store, which has no tables or chairs.
"Placing an order via smartphone is convenient and it's safe to use [the service] even during the pandemic," said a 20-year-old student from Shinagawa Ward who was collecting his order.
Blue Star Burger Japan Ltd. Chief Executive Officer Taisei Nishiyama, 23, said the idea for the business was conceived at the end of 2019, before the coronavirus outbreak.
With the labor shortage in the restaurant industry in mind, Nishiyama said the plan was to streamline operations, cut labor costs and keep rent low while at the same time improving the quality of the products. "As a result, infection prevention measures are already in place," Nishiyama said.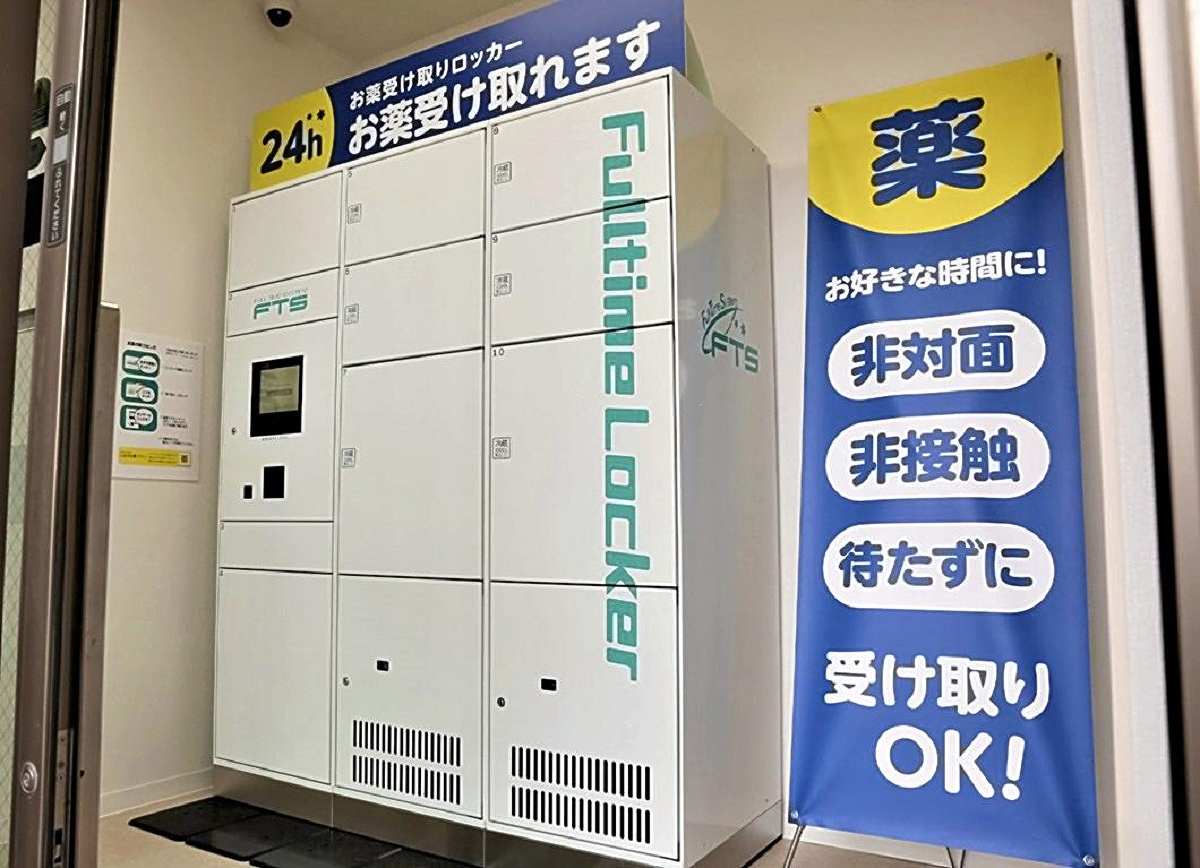 In December, the Nihon Chouzai Nezu pharmacy in Bunkyo Ward, Tokyo, installed refrigerated lockers in a corner of the store that can be accessed 24 hours a day, enabling contact-free delivery and collection of prescription drugs.
After paying and getting medication guidance at a counter, customers can collect their medication by holding a QR code printed on their receipts under a scanner at the lockers. Customers can avoid having to wait at the pharmacy when it is crowded as they can collect their drugs whenever they want.
Developed by Fulltime System Co. based in Chiyoda Ward, Tokyo, the lockers have been introduced by online supermarkets, among other businesses, and have been used at hospitals to deliver things to inpatients during the pandemic, reducing the risk of infection and employee workloads, according to Shuhei Hara, 46, vice president of Fulltime System.
Seibu Holdings Inc. will conduct a trial service from February to March through which consumers will be able to place orders online for baked snacks, cosmetics and other products from the Seibu Ikebukuro store in Toshima Ward, Tokyo, and collect their purchases from lockers at Ikebukuro, Fujimidai and Tokorozawa stations on the Seibu Ikebukuro Line.
The company will consider expanding the service to include more areas and products after the next fiscal year based on the results of the trial, which will involve delivering goods to some locations by train.
"Various problems with online shopping have emerged, such as wasted labor due to redeliveries and increased carbon dioxide emissions from delivery trucks. We want to explore the possibility of reducing such environmental burdens through this trial," a company spokesperson said.
Add TheJapanNews to your Google News feed.