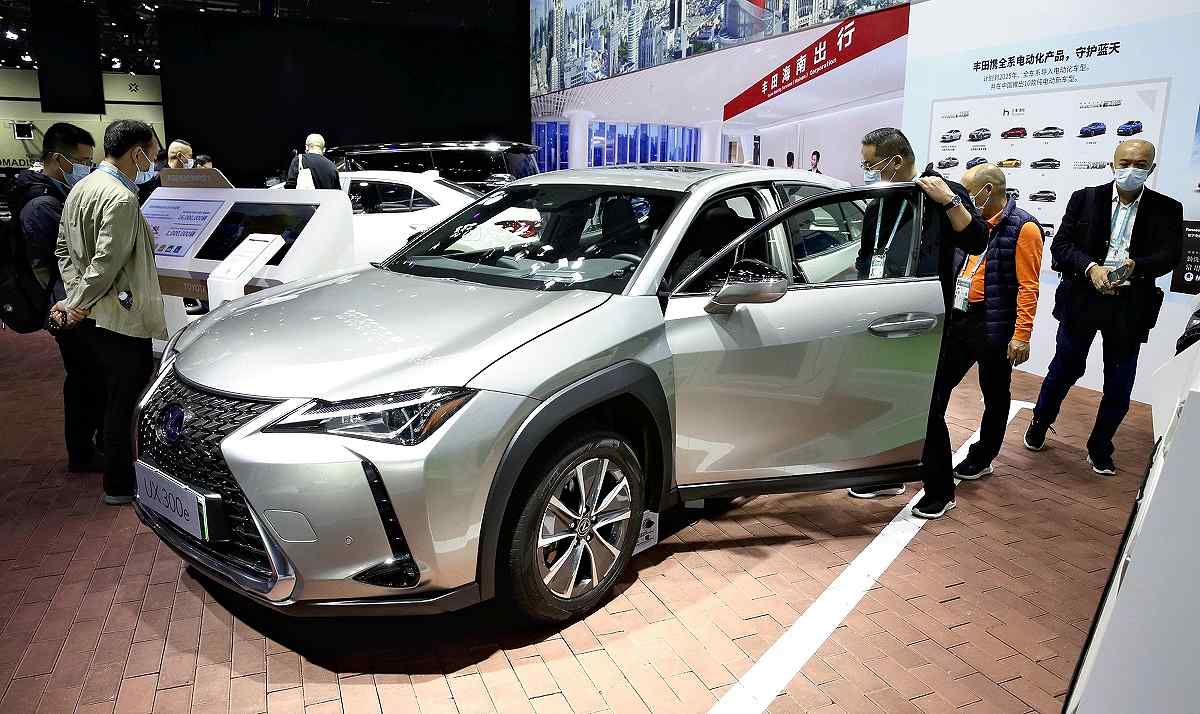 18:03 JST, January 28, 2021
The Toyota Motor Corp. group is expected to rank top in global vehicle sales in 2020, regaining the position for the first time in five years by overtaking the Volkswagen AG group and the alliance led by Nissan Motor Co., it has been learned.
Thanks to robust sales in China, the Toyota group, which includes Daihatsu Motor Co. and Hino Motors Ltd., sold 9.52 million units worldwide, down 11.3% from 2019.
The novel coronavirus pandemic pummeled the global automobile market last year. In April, the Toyota group's sales plunged to almost half those of April 2019. However, the group has enjoyed increased year-on-year sales since October thanks to efforts to minimize as much as possible the negative impacts of the pandemic by releasing new models, among other measures.
China drove the group's global sales. Toyota alone sold 1.79 million units in the country last year, up 10.9% from 2019. The automaker worked diligently to get customers to visit motor shows held in regional areas, while also enjoying robust sales of its Lexus luxury cars and the Corolla sedan. Since April, Toyota has been selling more cars than the previous year in China.
In the domestic market, the group's sales totaled 1.5 million units in 2020, down 6.6% from the previous year, a relatively small decrease. The popularity of new models of the Harrier SUV and the Yaris compact car helped curtail a larger drop.
Sales of Toyota vehicles used to be governed by a system under which shops could sell only certain models depending on their dealership brands. Since May, however, any dealer can sell all Toyota models, a change believed to have helped the automaker assuage a deeper dive in sales.
In the European market, the group sold 960,000 units last year, down 8.5% from 2019, while the figure stood at 2.11 million in the United States, down 11.3%.
Meanwhile, the Volkswagen group sold 9.3 million units in 2020, down 15.2% from 2019. Having remained top in global vehicle sales for four consecutive years through 2019, the German maker was hit by nosedives in sales in major markets such as China and Europe.
Volkswagen sold 3.84 million units in China, down 9.1%, with the figure for West Europe, which covers Germany and France, standing at 2.93 million, down 21.6%.
The alliance between Nissan, Renault SA of France and Mitsubishi Motors Corp., which ranked third in global sales in 2019, suffered a serious setback, with its figure for 2020 expected to be below 8 million units, or down about 20%.
Add TheJapanNews to your Google News feed.