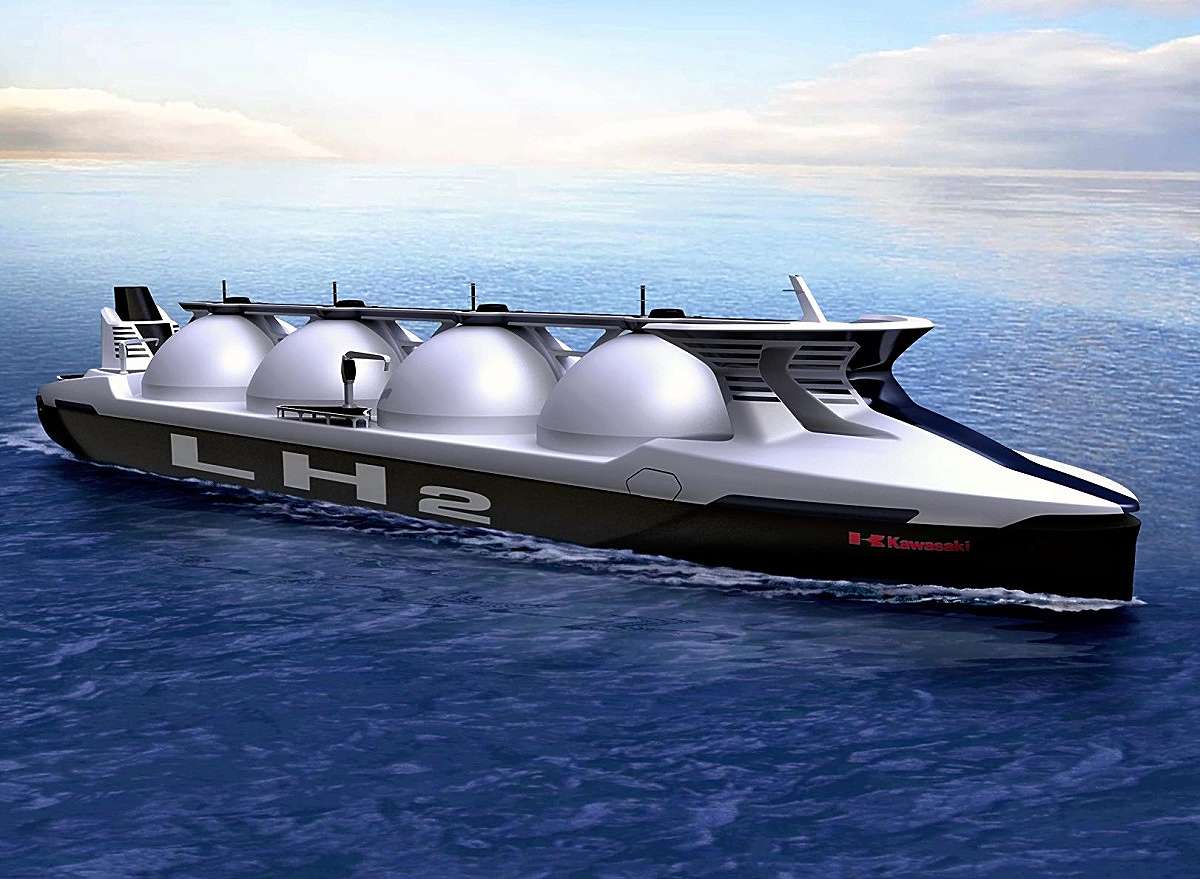 14:38 JST, January 24, 2021
Kawasaki Heavy Industries Ltd. plans to construct the first large-scale tanker in the world to carry and be fueled by liquefied hydrogen, which is seeing growing demand as a fuel for power generation, The Yomiuri Shimbun has learned.
The company plans to complete the project by the end of fiscal 2026 as the shipbuilding industry faces stricter environmental regulations. The vessel will be the first to use the hydrogen for fuel instead of heavy oil.
The government is also on board the project, with plans to support development through subsidies.
The construction costs are estimated at about ¥60 billion for the vessel, which will be about 300 meters in length and about 50 meters wide. It compares in size with 130,000-ton liquefied natural gas carriers.
Kawasaki Heavy is looking into adapting its own technology to power the ship, using steam generated by burning hydrogen to turn the turbines.
Currently, most large vessels use heavy oil as a power source for engines or steam turbines. As they emit large amounts of carbon dioxide while at sea, the International Maritime Organization has been tightening environmental regulations on ships.
Kawasaki Heavy aims to market the vessel to shipping companies by pointing out its high environmental performance to differentiate itself from major shipbuilders in China and South Korea.
The company plans to equip the tankers with up to four tanks capable of holding a total of 40,000 cubic meters of liquefied hydrogen.
With the government setting a target of increasing consumption of hydrogen from the current 2 million tons per year to 3 million tons by the end of 2030, Kawasaki Heavy determined that demand for large-scale vessels for importing hydrogen will increase in the future.
Add TheJapanNews to your Google News feed.