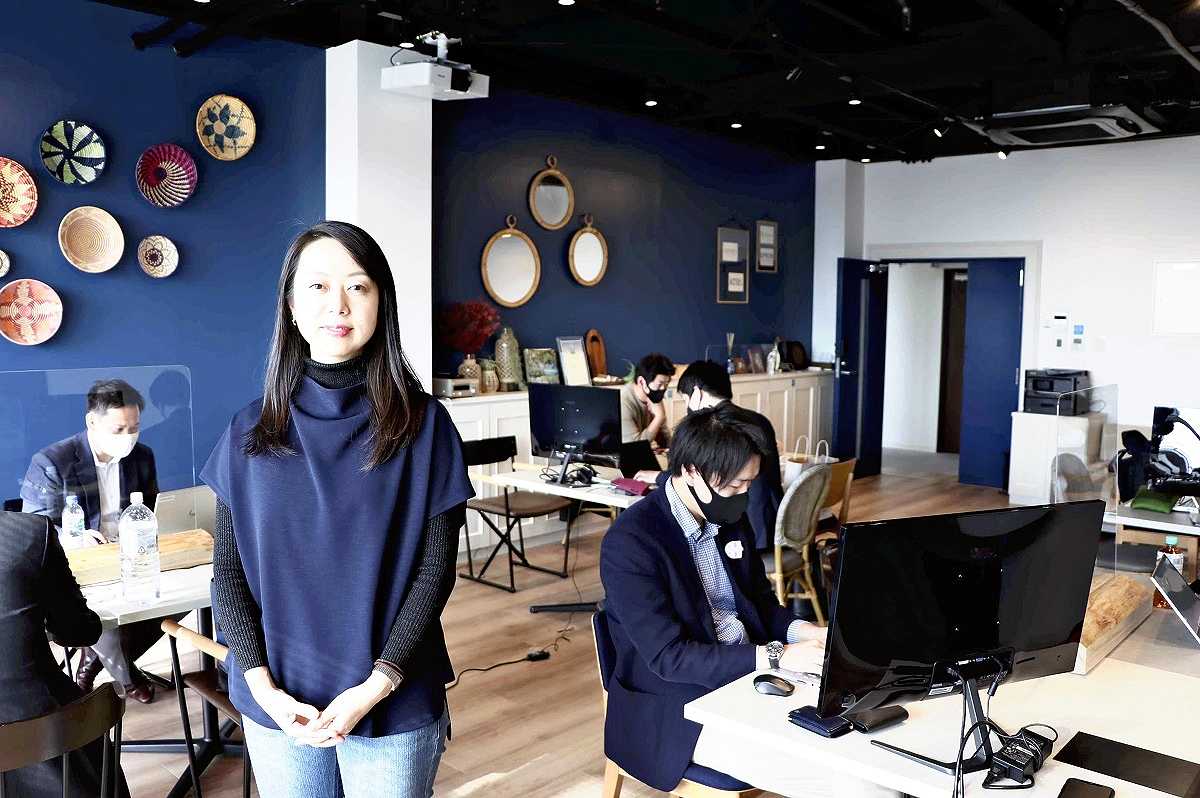 16:21 JST, January 11, 2021
Imagine yourself and a few colleagues working a five-minute drive away from the beach, wearing casual clothing, in a room filled with sunshine. Such a place exists in the Shirarahama Beach resort area a few minutes by car from Nanki-Shirahama Airport in Shirahama, Wakayama Prefecture, just over an hour's flight from Tokyo.
This idyllic workspace is used by a variety of companies, such as banks, trading houses and major telecommunications companies.
The facility, called WORKxation Site Nanki-Shirahama, is run by property developer Mitsubishi Estate Co.
"We want to make workplaces a place where we don't have to wear armor," said Yoshino Misawa, 40, who is in charge of the facility. "The ideal place is somewhere between home and office."
Workcation is a portmanteau of "work" and "vacation," conceived to allow people to enjoy a vacation setting while teleworking at resorts and tourist spots.
The Nanki-Shirahama facility went into full operation in May 2019, and more than 20 companies have used it. Daily fees for the facility are ¥100,000, excluding tax, per company.
Misawa was hired by Mitsubishi Estate as a mid-career employee. Misawa left her first company after her health deteriorated due to excessive work. At that time, she wondered if such a way of working would really lead to her happiness. She then went to Britain to study human resources development and returned to Japan just before turning 30. After working at a foreign real estate company, she joined Mitsubishi Estate.
The idea of the workcation facility came up in 2017. In Western countries, the number of "nomadic workers," who work from anywhere, was increasing at the time. As she once questioned herself the way people worked, she came to strive for starting up the facility and promoting it to companies.
Amid the ongoing coronavirus crisis, teleworking has drawn wide public attention. That served as a boost to the facility. As a portal site for promoting workcations was also opened last July, the facility has received about 90 inquiries from companies to date. Mitsubishi Estate launched its second workcation facility in Karuizawa, Nagano Prefecture, where the number of users has been on the rise.
Recently, Misawa noticed that such workcation facilities have become popular among companies that have adopted teleworking for their employees. Workcations differ from working from home because they involve interaction with colleagues and others.
"Companies that have introduced teleworking appear to have noticed that [their employees] have lost opportunities for real experiences," Misawa said. "They're looking for a new work style to bring the opportunities back."
Awareness changing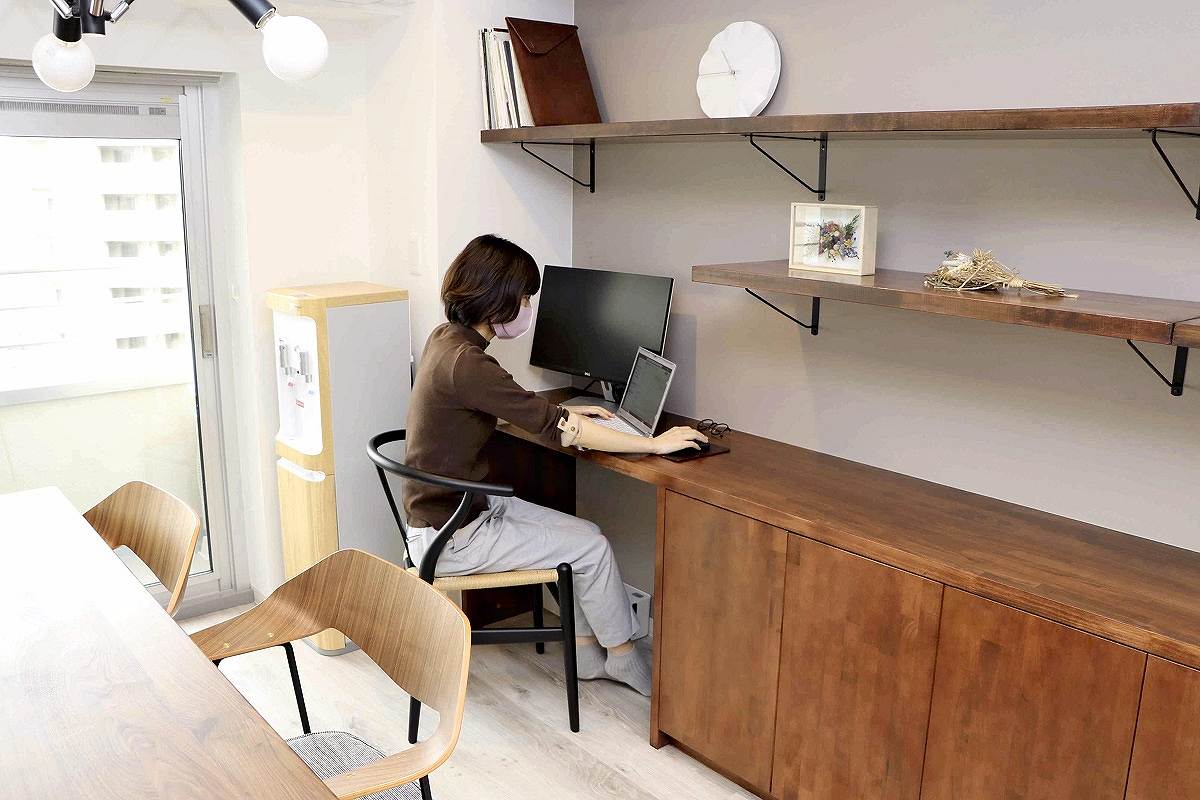 Since last spring, Global Base Corp., a company in Shibuya Ward, Tokyo, that renovates used housing units, has received many inquiries from people who want to create a space to work.
Managing Director Kiyotaka Noda, 51, one of the company's founding members, said people's awareness of housing is changing. "The need to work at home emerged after the coronavirus began to spread," he said.
As a new graduate, Noda joined a company building new condominiums, but he felt uncomfortable with Japanese people's "faith in new construction." As he saw houses built more than 100 years ago lined up beautifully in Paris and Rome during his business trips, his doubts about continuing to build new housing structures increased. In 2002, he left the company along with a colleague and they started their own business.
Recently, companies developing new properties have also begun selling housing units that incorporate rooms for teleworking, so competition has intensified. The attractiveness of renovated properties is that they can be purchased for 70% to 80% of the price of a newly built unit.
"I want people to feel the potential of renovation that enables them to obtain a space that suits their lifestyle," Noda said.
Office vacancy rates rising
Demand for office space in urban areas has been declining, partly due to the worsening of corporate performances due to the virus outbreak.
According to Miki Shoji Co., a major office brokerage firm, the average office vacancy rate in five wards of central Tokyo has been on the rise since March last year. The figure was 4.33% in November, exceeding 4% for the first time in four years and five months.
In central Tokyo, office buildings under construction are scheduled to be complete one after another from 2023 to 2025. Some observers say there will be an oversupply of office space.
Add TheJapanNews to your Google News feed.