BUSINESS SERIES

Dealing with China
Economic Security Issues / China Pushing Domestic Production for Key Technologies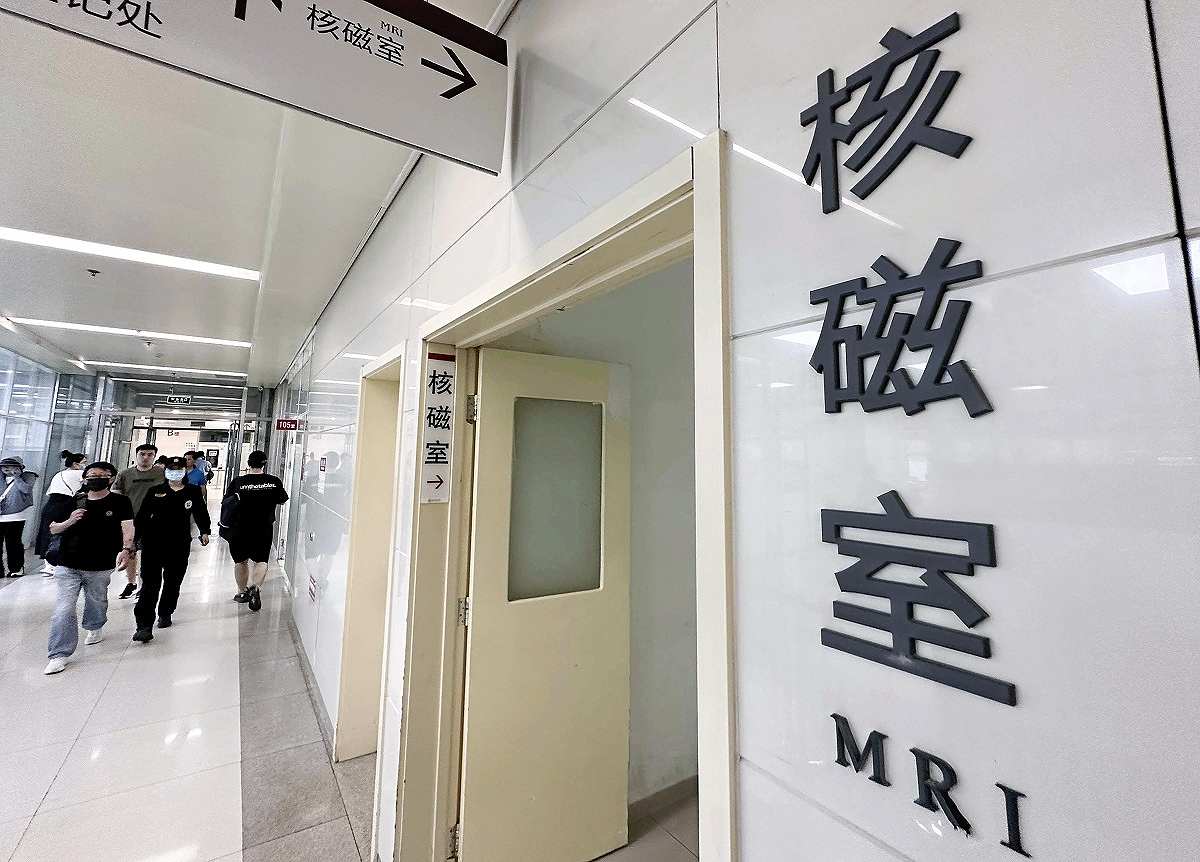 14:23 JST, July 13, 2023
In China, President Xi Jinping's administration is intensifying moves to fully domesticate and insulate key technologies as national security measures. This is the first installment of a new series exploring how Beijing's actions are affecting firms doing business with China.
***
Since 2021, several local governments in China, including Anhui, Fujian and Shanxi provinces, have issued notices to public hospitals encouraging the use of domestic medical equipment, saying, "If functionality is basically the same, we recommend purchasing China-made products."
Many such notices refer to large-scale medical equipment such as that used for computed tomography (CT) and magnetic resonance imaging (MRI).
A notice issued by Anhui Province in June 2022 stipulates that "the examination and management of imported product purchases will be strengthened in accordance with the law." According to Chinese media, this is seen as "good news for domestic manufacturers."
A 2022 notice issued by Fujian Province clearly prohibits buying three types of foreign-made large-scale medical equipment. "Foreign investment is being eliminated from government procurement," an industry source said. "If the government recommends the purchase of domestically produced equipment, those further down the ladder will have no choice but to follow suit."
If foreign companies' products are excluded by the Chinese government and state-owned enterprises, overseas firms will be unable to penetrate the Chinese market unless they form joint ventures with Chinese companies and switch to local production.
Consequently, this will allow China to absorb key technologies that it could not create itself. Xi's administration seems set on building a medical care system that does not rely on foreign countries.
In around 2018, Beijing compiled a list of IT-related innovations that recommended certain products and companies for procurement, according to sources. The list included such stipulations as, "Local production with less than 20% foreign investment," and "Managers and their spouses must be Chinese citizens."
The list, which has not been publicly disclosed, mainly covers office-use IT equipment, including personal computers and multifunction devices.
To be included on the list of recommended firms, companies must meet more than 100 conditions — foreign firms are excluded.
Some local governments and state-owned enterprises are said to have been selecting their suppliers based on this list.
Observers have noted that "domestic production is taking center stage." Recently, calls to prioritize China-based production have been spreading among that country's enterprises.
"If we use domestic products, the authorities won't put us under scrutiny," an official at a Chinese firm said. This kind of self-preserving mindset is thought to be a contributing factor in the exclusion of foreign investment.
Other countries are reluctant to challenge Beijing's preferential treatment of domestic companies as China is not a signatory to the Agreement on Government Procurement (GPA) of the World Trade Organization, which forbids discrimination against foreign firms. However, Beijing has been negotiating to join the GPA for more than 15 years.
The Comprehensive and Progressive Agreement for Trans-Pacific Partnership (CPTPP), which China is also keen to join, has similar provisions to the GPA.
"If China wants to join the CPTPP, it should open up its government-related procurement," said a source close to the trade negotiations. "There are striking inconsistencies between [Beijing's] words and actions."
WTO rules include a provision relating to "national security exceptions," allowing signatories to breach their WTO obligations for reasons of national security. However, to avoid abusing the system, members are very careful when applying the rules.
China, too, should be guaranteed such measures, but its national security concept is vague, and it seems to apply rules arbitrarily, a diplomatic source said.
Beijing is working toward the introduction of national standards requiring that all manufacturing processes for multifunction devices be carried out domestically. At a WTO committee meeting in autumn 2022, China clearly stated that it would not introduce such national standards. About 10 days later, however, the country domestically announced its intention to establish the standards.
The international community had expected that China would accept international rules and align its domestic standards when it joined the WTO. Now, however, it seems China merely joined the WTO in order to skirt the rules.
Add TheJapanNews to your Google News feed.