BUSINESS SERIES

Dealing with China
Economic security issues / Use Strategies and Defensive Measures to Enter Huge Atypical Market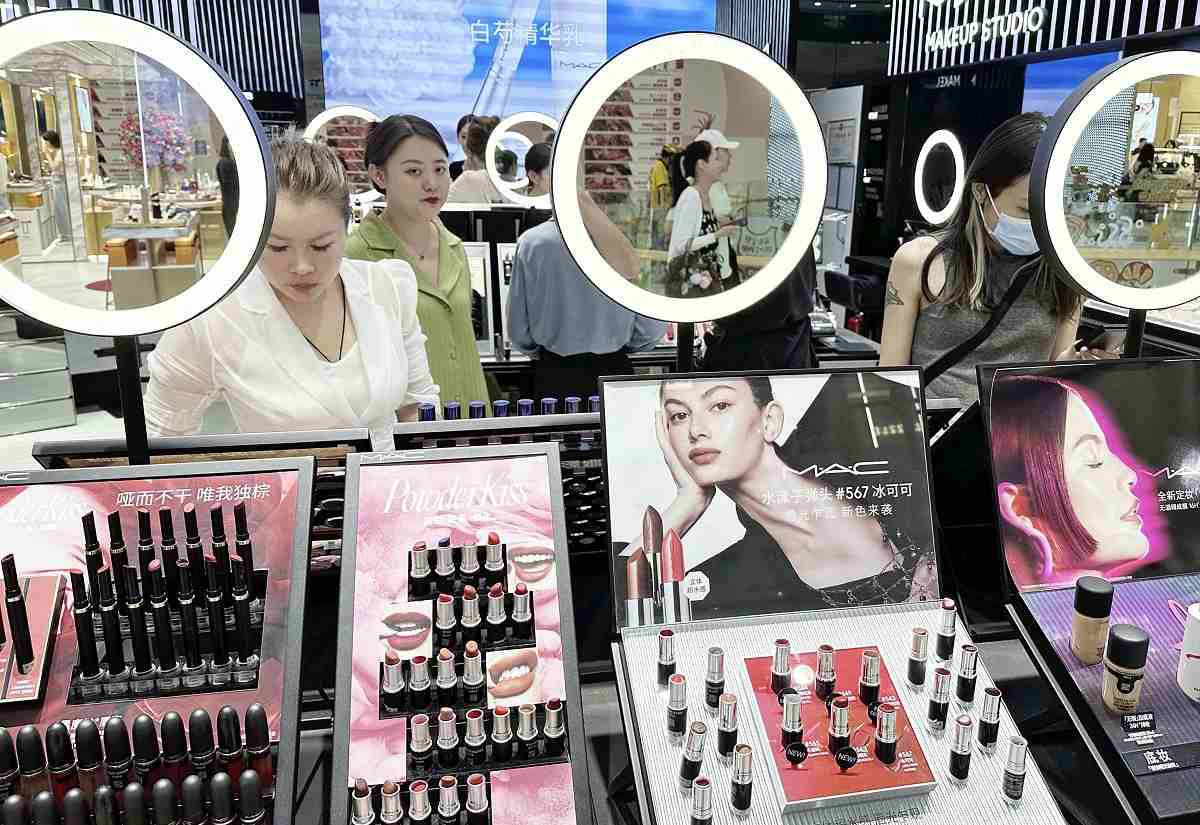 20:00 JST, July 15, 2023
This is the third and final installment of a series exploring how Beijing's actions are affecting firms doing business with China.
***
In February, the China-based embassies of 11 countries and regions including Japan, France, the United States, Germany, the European Union and South Korea submitted a written request to the Chinese government, expressing concerns over "protection of information" following the amendment of a government ordinance governing cosmetics, and asking to delay the application of the ordinance until their concerns are resolved.
The ordinance was amended in 2020 and tightened regulations by requiring foreign cosmetics manufacturers to fully disclose the products' ingredients and their ratios.
If the companies follow these regulations, cosmetics of equivalent quality could easily be reproduced.
Countries with world-class cosmetics manufacturers, like Japan and France, have become increasingly alarmed, believing China is moving to acquire technologies even in the field of daily necessities, which is not directly connected to national security.
It is easier for the countries to have their voices heard if they come together to raise their concerns to China, rather than each confronting the massive nation alone.
In late March, shortly after the written request was submitted, Chinese authorities issued a public notice stating that the deadline to register all ingredients of cosmetics stipulated under the amendment will be delayed by about a year.
A joint statement for the summit meeting between France and China in April also stated that both countries "commit to provide a level playing field for companies, particularly in the fields of cosmetics, agricultural and agrifood products …"
A diplomatic source said that multilayered and persistent lobbying led to China's concession, which is "a step forward."
Companies in a German manufacturing industry are said to be cooperating to share information and draw a line between technologies that should not be transferred to the Chinese side and those that may.
This is because if one company transfers technology to the Chinese side, it will be immediately imitated, leading to excessive competition and loss of competitiveness across the board. This is a "collective security" effort among companies through information sharing in compliance with competition laws.
High barriers
Independent U.S. research provider Rhodium Group stated in a report published in September that "virtually no new European firms have chosen to enter the Chinese market in recent years."
The report analyzed the European Union and the United Kingdom's foreign direct investment in China, finding that the top 10 European investors in China made up about 70% to 90% of the total European FDI each year from 2018 through 2021.
The report pointed out that in China's "increasingly politicized market where foreign firms face high barriers to access, an uneven competitive playing field vis-a-vis local players, and a less-than-transparent compliance landscape," large companies with strength can operate, but small and medium-sized companies are becoming reluctant to accept investment risks.
A European source in Beijing said: "Large companies have multiple proprietary technologies and can carry on even if one is taken by China. But many small and medium-sized companies only have one such technology, so if that is taken by China, they will be driven out of the market."
Caution required
When Japanese companies consider overseas expansion, they tend to think first of expanding into China, as a neighboring country with a huge market.
However, a Japanese government source stressed the need for Japanese companies to "calmly recognize" that if they enter that market, the Chinese side may try to manipulate information and create division in order to steal technology from them.
The source offered the following tips to deal with the Chinese market:
(1) Maintain an overwhelming advantage in technological capabilities; (2) enter the market with sole capital as much as possible; (3) even when forming joint ventures, do not readily hand over information on technology and suppliers; and (4) each company should check its supply chain, including parts manufacturers.
The source stressed, "If one correctly understands the strengths of key technologies and takes necessary measures, it is possible to maximize profits and prolong the business."
China is particularly targeting fundamental technologies — such as raw materials, components and manufacturing equipment — in supply chain positions upstream of fields in which Japanese companies have strengths, including cosmetics.
While it is important to promote economic exchanges with China, it is necessary not to jump into the market too quickly, but to face the atypical market with all possible defense measures in place.
Add TheJapanNews to your Google News feed.