Japanese NGO Staff: Situation in Gaza Extreme, Lives That Could be Saved are Being Lost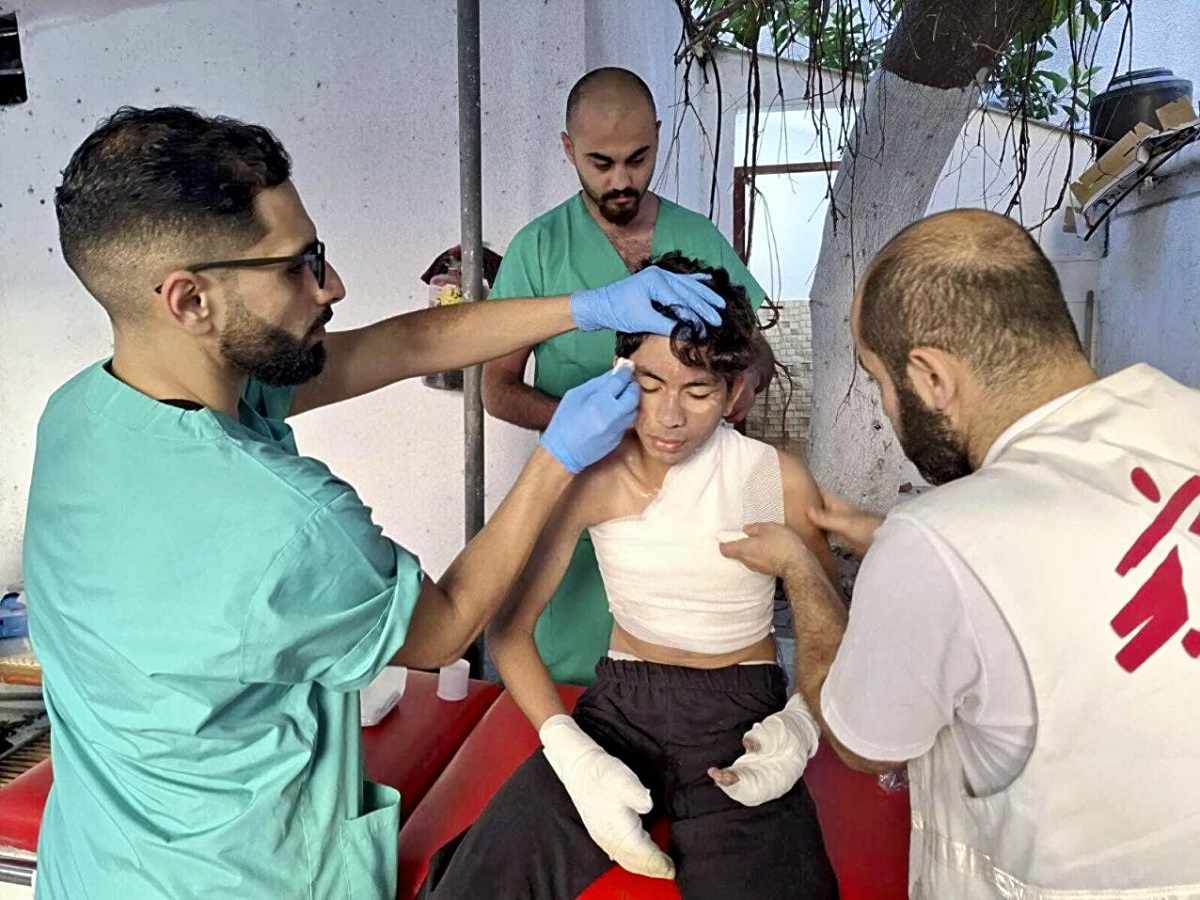 2:00 JST, November 6, 2023
A Japanese member of Medecins Sans Frontieres (Doctors Without Borders) who escaped from Gaza described the fear that dominates the region, in a recent online interview from Cairo.
Maiko Shirane, 36, had to evacuate after military clashes broke out while she was working with the NGO in Gaza, she said on Saturday.
Shirane evacuated to a U.N. facility in the southern part of the Gaza Strip on Oct. 13, when Israel called on all residents of the northern part of the strip to leave. Although the area she fled to was said to be safe, airstrikes continued day and night, she said.
"I spent days getting up at 3 a.m. or 4 a.m. to make sure it was safe," Shirane said. She crossed the Rafah checkpoint on the border with Egypt and fled Gaza on Wednesday.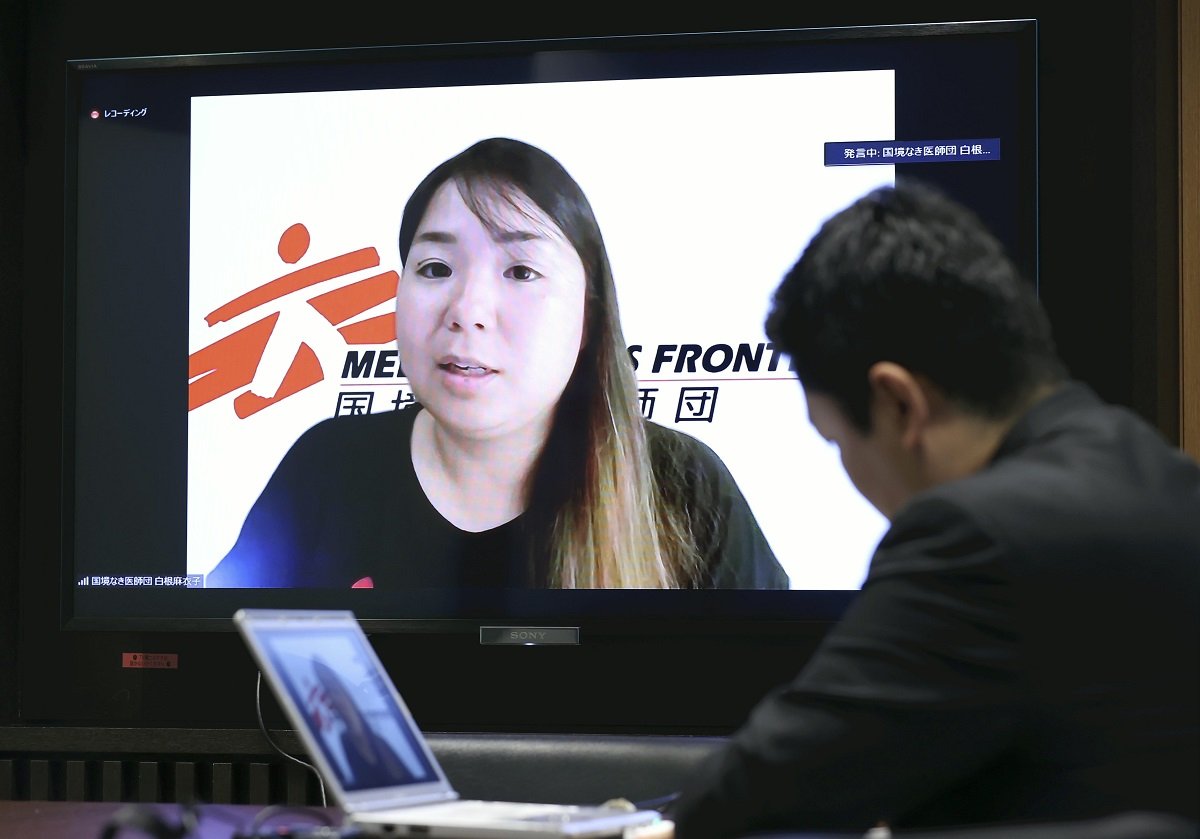 Shirane said she was relieved, having felt her life was in danger for over three weeks. But she was unhappy when she thought about what would happen to the people in Gaza.
"There are people living in fear right now. I want to do whatever I can to help Gaza return to a peaceful life," Shirane said.
On Oct. 13, when Shirane's car was passing to the southern part, people begged for a ride and others asked her why she was leaving them.
Shirane said she felt torn apart as she heard the cries of local residents chasing after the vehicle.
She had been working in the office of the MSF in Gaza City since May. She handled hiring and accounting matters mainly for doctors and nurses hired locally for the nongovernmental organization.
On the morning of Oct. 7, when the fighting broke out, she was awakened in her room by the sound of an explosion.
"I saw a barrage of missiles being launched from behind the building in front of me, something I had never seen before," Shirane said. She rushed to an underground shelter, but the sound of missiles never stopped.
Israel countered with airstrikes day and night. A building about 50 meters away across the road from her lodgings was destroyed, according to Shirane.
Shirane left the area after Israel directed the residents in northern Gaza to evacuate. As she was heading south, she saw countless buildings destroyed by bombings. The area near the hospital where the MSF was providing support was also damaged. Shirane said she felt a surge of anger when she learned of this.
Severed communications
Shirane was evacuated to an outdoor area of a U.N. facility, but continued to be exposed to danger as airstrikes continued even in the southern part of Gaza. She and her colleagues survived on canned food, vegetables and bread. Local staffers of the organization put themselves at risk to secure food for them, but supplies grew scarcer day by day.
"Finally, we almost ran out of food. We cooked only once a day and shared the food among us," she said.
Shirane said she felt most anxious on Oct. 27 when the communications network was cut off in Gaza. She became unable to contact her mother, who had encouraged and supported her.
Because of the interrupted communications, local residents could not call for an ambulance, either.
"Many people injured by bombings could not be transported to hospitals. We couldn't even save people that we should have been able to save," Shirane said.
Mixed feelings
On Wednesday, Shirane went to a checkpoint in Rafah on the border with Egypt by car after being informed that the border would be opened. She said she had mixed feelings while going through procedures to enter Egypt. She wondered whether she really could cross the border and what would happen to Gaza in the future.
"I was occupied with what was occurring in front of me [in Gaza], but now that I'm out of the city, I'm outraged by the tragic situation," Shirane said. "In Gaza, people's normal everyday life is being taken away, making it impossible for them to enjoy even their basic needs as human beings. I want many people to know what is happening there right now."
Add TheJapanNews to your Google News feed.